Kars4Kids gears up for another marketing blitz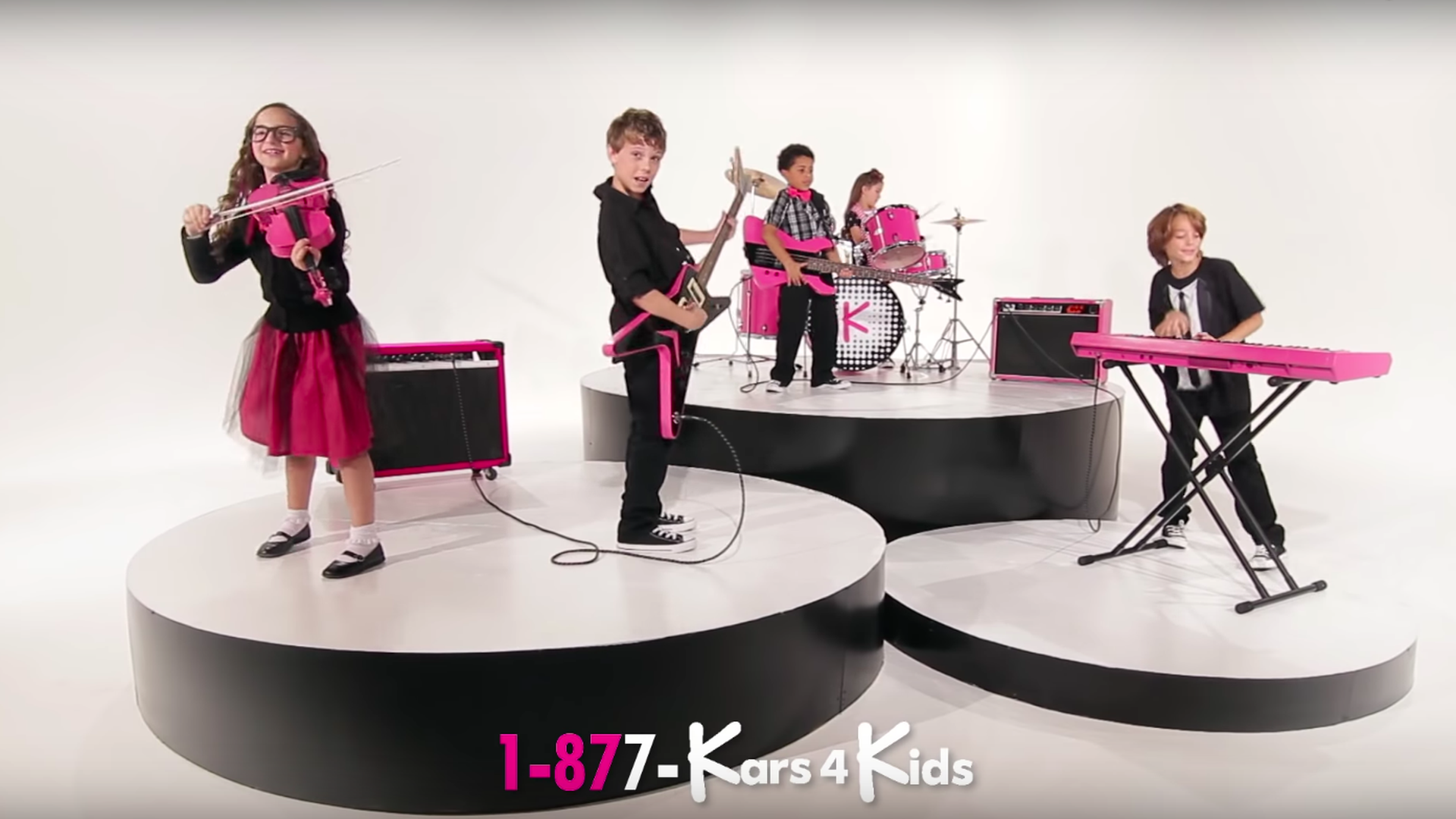 They're baaa-aack: Kars4Kids has cast another commercial, and the iconic jingle that has drawn such ire will likely remain the same, as the controversial nonprofit gears up for a new marketing push.
Why it matters: Kars4Kids, which saw contributions soar after its nationwide TV commercial debuted in 2014, owes a lot of its success to TV and radio advertising. But most people don't know that the charity's primary goal is to encourage secular Jews to become more religious, which it does through a summer camp in the Catskills and other programs.
Driving the news: Kars4Kids has cast five children for a new commercial, but Wendy Kirwan, the charity's director of public relations, says there are no concrete plans for when it will be shot. Any new ad will just "update the visuals" while everything else will remain the same.
Background: In its financial filings, Kars4Kids says its purpose is to fund "educational, developmental and recreational programs for Jewish youth and their families," but that's not clear in its advertising — only near the bottom of its website.
Kirwan tells Axios that while Oorah's year-round programming is held in upstate New York, the organization operates youth groups in 10 states and children from "nearly every state" benefit from its other programs, including tuition assistance.
The bottom line: Kirwan says the charity does not plan to be more explicit about its cause in any future commercials.
Bonus earworm: The New York Post interviewed the kids in the TV commercial and found that they don't really play those instruments.
Go deeper