How the Tesla drama could end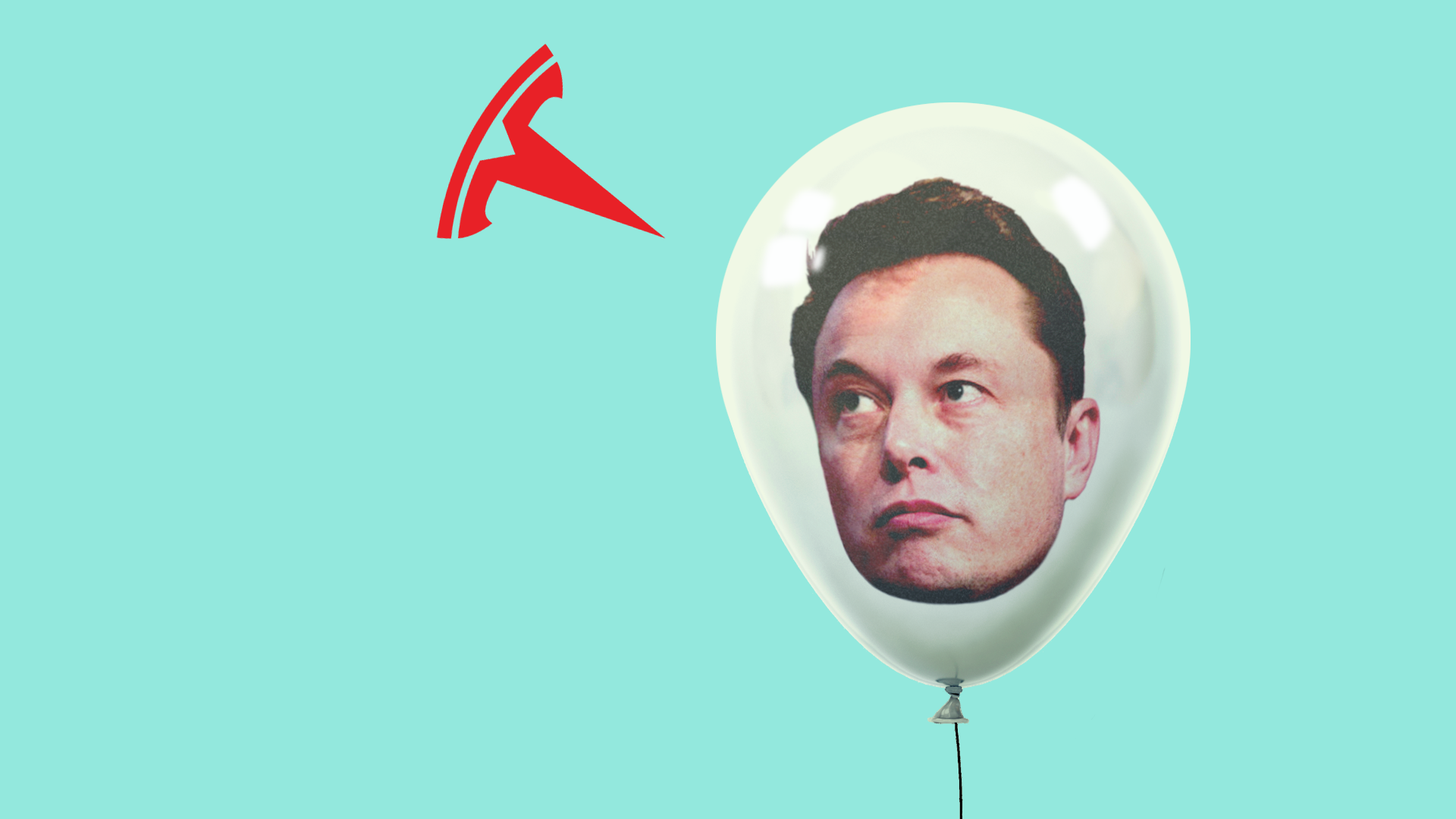 Tesla's tumultuous year has analysts and industry pundits speculating about a possible end game for the 16-year-old electric car manufacturer, ranging from a distressed sale of the company to a soaring, China-led rebound.
Why it matters: Even once-bullish investors have turned decidedly sour on the company lately amid slowing demand for cars like the Model 3 and cash flow warnings from CEO Elon Musk. The next 6 to 12 months will be critical in determining the eventual outcome.
Driving the news: Tesla has always been a roller-coaster and generated divergent views among investors. What's new is a greater wariness about the company's long-term future.
Predicting what's next at Tesla is always difficult — and Tesla declined to comment — but here are some plausible scenarios:
China to the rescue: Electric vehicle sales in China are through the roof, thanks to government mandates, which makes it a perfect market for Tesla.
Yes, but: A brewing trade war between the U.S. and China could limit Tesla's upside in China, and should Tesla default on its loans, Chinese interests could wind up with a bigger stake. In the current climate, however, the U.S. government would likely stop that from happening.
Distressed fire sale: Some analysts have weighed the possibility of a buyout by another automaker or tech company, but most say Tesla is still too expensive, despite the share collapse.
Some analysts mention Toyota as a potential white knight, mostly because it's seen as a laggard in electric vehicles.
But Toyota has other plans that don't involve Tesla. Later this week, the company plans to roll out a long-term electric vehicle strategy that leans heavily on its own Chinese partners.
Any buyer would likely insist Musk leave the company, but that's unlikely, too.
"Tesla is Elon. And Elon is Tesla"
— Brian Johnson, Barclay's automotive analyst, to Axios
Licensing its technology: Tesla's lithium-ion battery pack and related power electronics in the Model 3 are the envy of the industry, but it has struggled to master vehicle manufacturing.
Instead of trying to build its own cars, it could license its premium EV technology and software capabilities to other manufacturers.
Or ... Tesla delivers: Musk has a way of defying skeptics, and the company may well manage to muddle through — again.
Go deeper