For the stock market, it's all about the Fed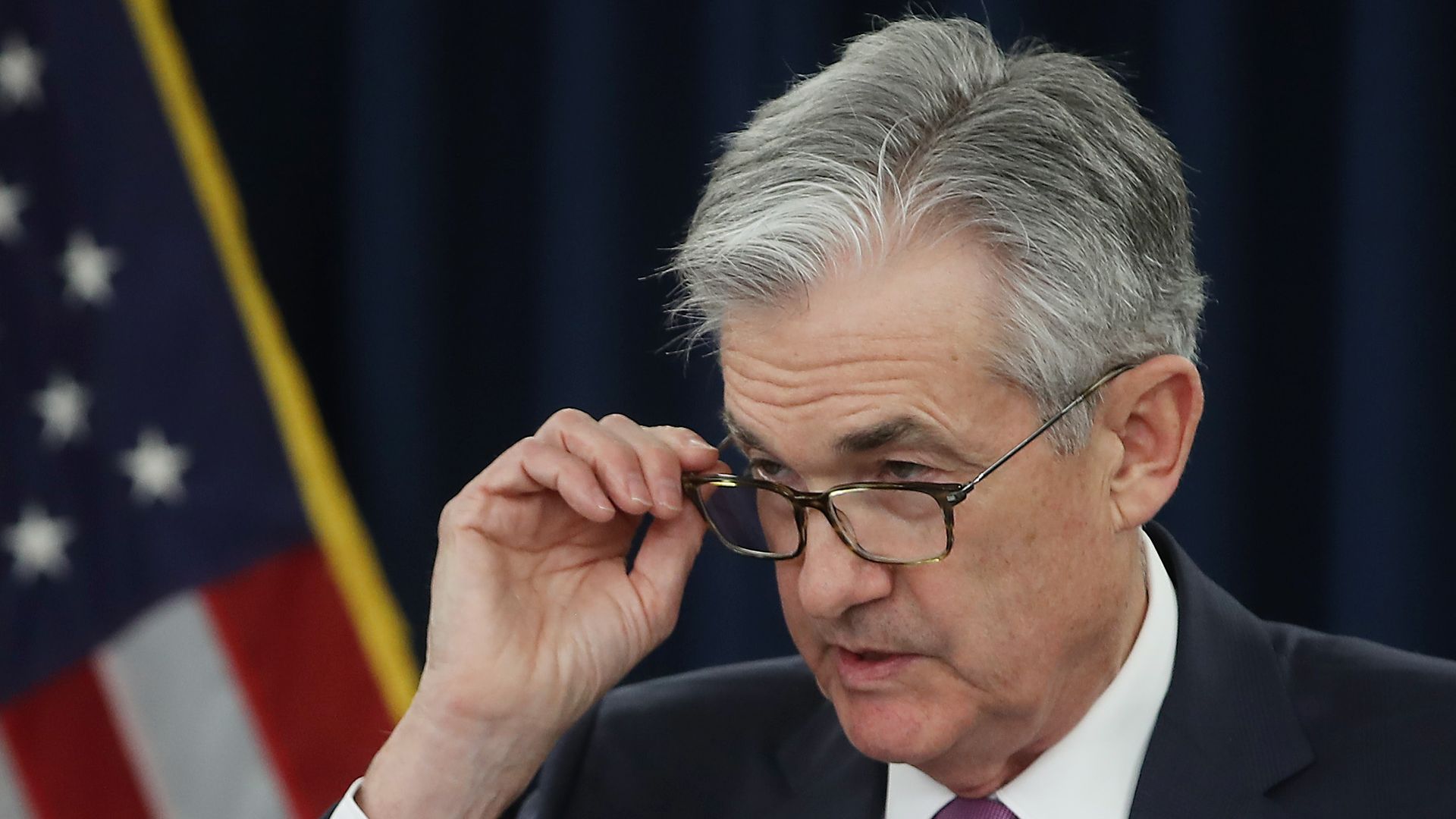 U.S. stocks have had a major reaction after Fed Chair Jerome Powell's policy meetings, a pattern that continued Tuesday when the S&P 500, the Dow and the Nasdaq all had their largest one-day gains in five months after Powell said the central bank would act "as appropriate" to address risks to the economy.
Why it matters: The U.S. trade war that could include China, Mexico, the EU, India and others has dominated the conversation in business circles over the past month, but Tuesday's price action showed nothing moves stocks like Powell and the Fed.
What he said: During opening remarks for a speech in Chicago, Powell began by addressing "recent developments involving trade negotiations."
"We are closely monitoring the implications of these developments for the U.S. economic outlook and, as always, we will act as appropriate to sustain the expansion, with a strong labor market and inflation near our symmetric 2% objective."
What the market heard: "'Act as appropriate.' That phrase from Powell this morning has clearly opened the door to a cut in coming quarters," said BMO Capital Markets rate strategist Joe Hill. "As a result, the operative question has become whether the cut comes in June or September, and whether the move will be 25 [basis points] or 50."
Hill and other bond market investors now say they would not be surprised to see yields on the benchmark U.S. 10-year note fall to 1.80%.
Big bank stocks surged, Bloomberg noted, as Wells Fargo analyst Mike Mayo said the industry would be set to "party like it's 1995" if rates were cut.
Of note: Powell's comments follow remarks from St. Louis Fed president James Bullard on Monday that also insinuated the Fed was open to cutting rates. It continues a theme of Powell's Fed speaking with a unified voice, breaking with the past actions of policymakers.
Go deeper