House passes bill to protect Dreamers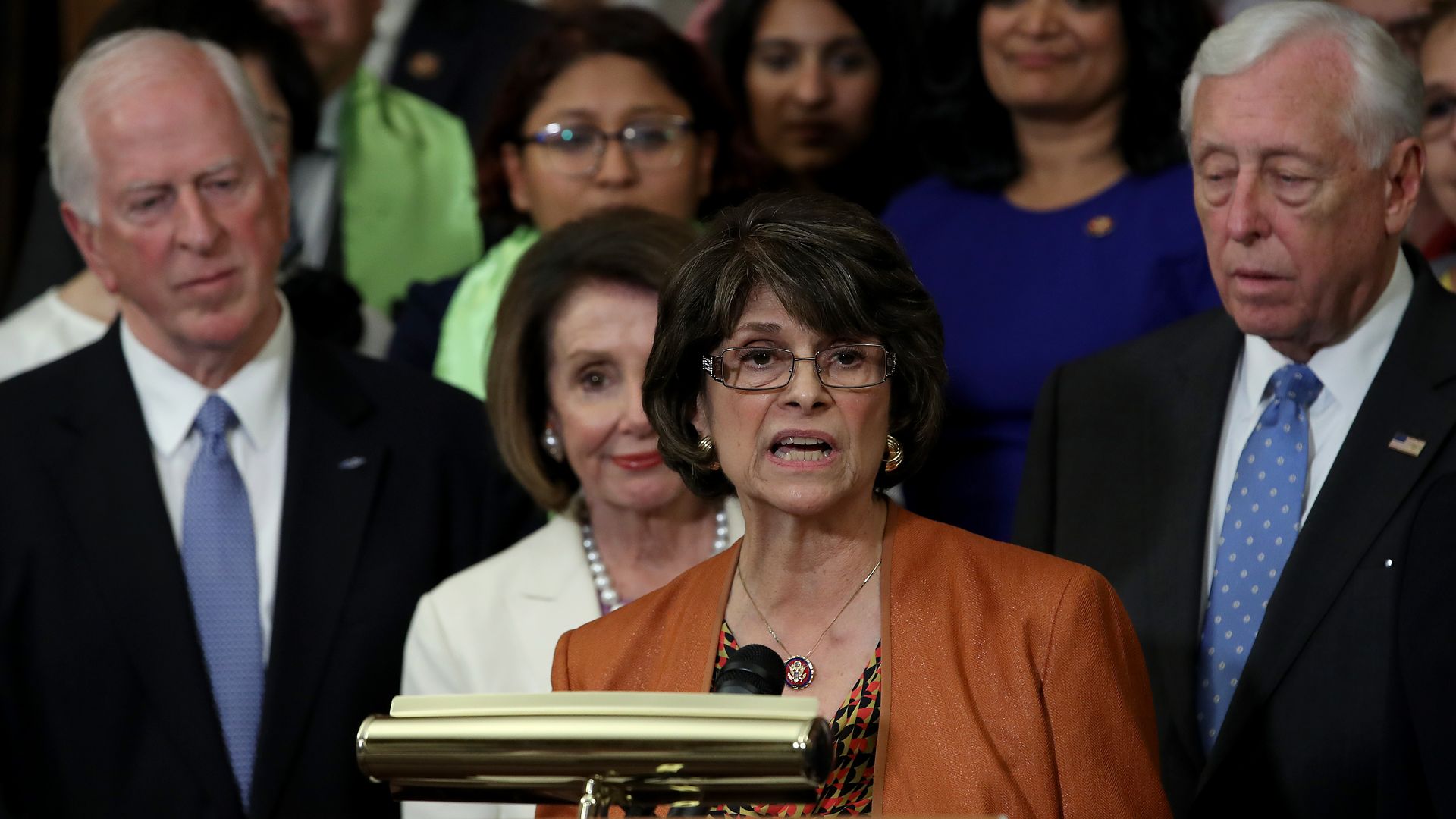 The House on Tuesday passed the American Dream and Promise Act of 2019 to protect undocumented immigrants from deportation and establish a path to citizenship for Dreamers — unauthorized immigrants who arrived to the U.S. as children — the Washington Post reports.
The big picture: Despite the fact that the GOP-controlled Senate will likely vote against the measure, 7 Republicans joined the Democratic majority on Tuesday. The House vote shines a spotlight on a hot-button issue that Democrats and Republicans are approaching from vastly different points of view.
Earlier in the week, the White House Office of Management and Budget recommended in a letter that President Trump veto the bill should it reach his desk, per Politico.
Details: The legislation — which passed with a 237-187 vote — would grant Dreamers 10 years of legal residence as long as they meet outlined requirements. Permanent green cards would then be attainable after a minimum of 2 years of higher education or military service, or 3 years of work history, the Post reports.
Go deeper