AOC says Manafort should not be held in solitary confinement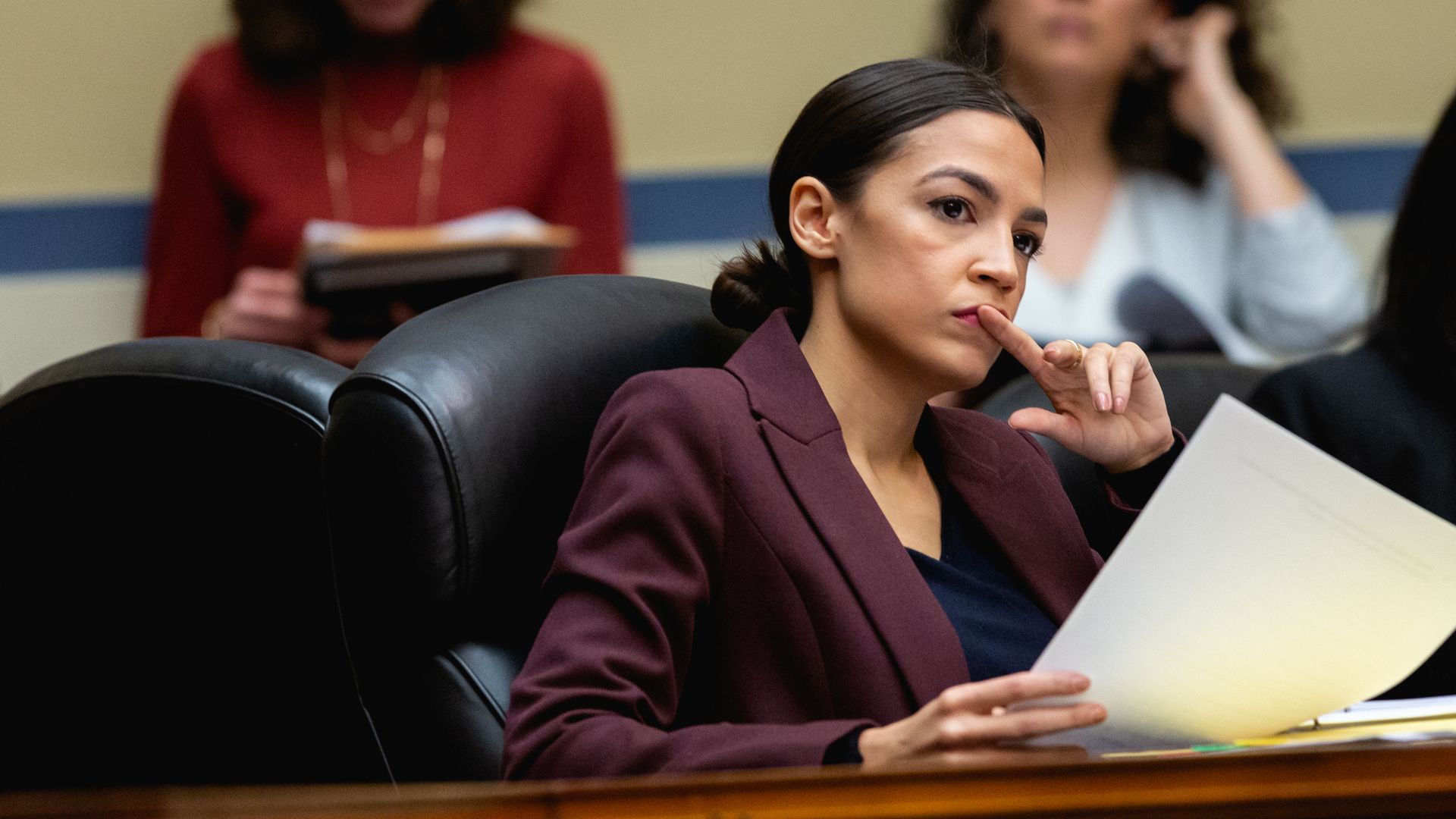 Rep. Alexandria Ocasio-Cortez (D-N.Y.) said in a series of tweets Wednesday that former Trump campaign chairman Paul Manafort should not be placed in solitary confinement while being held on New York City's Rikers Island to face state fraud charges.
The state of play: The New York City Department of Corrections has said that Manafort may be in isolation for his own safety, but not necessarily in solitary confinement, per NBC News' Tom Winter. Isolation is used to protect prisoners from social quarrels but allows social time, while solitary confinement often entails much harsher treatment such as constant lighting and a lack of time out of one's cell.
Ocasio-Cortez responded to the distinction floated by Winter and others, stating that while isolation or protective custody is a separate type of confinement, she wants to ensure Manafort and others are kept out of solitary, calling it a form of "gov torture and human rights violations."
She tweeted: "'Protective custody' IS a separate practice, but does not necessarily exclude solitary. If he is in fact not being held in solitary, great. Release everyone else from it too."
The big picture: Manafort will be sent to Rikers, which lies in Ocasio-Cortez's district, after New York prosecutors sought to obtain state charges against him to circumvent a potential pardon by President Trump, per the New York Times. Manafort's lawyers could seek to have him moved to a federal prison instead. He is currently serving a 7.5-year federal sentence on bank and tax fraud charges.
Go deeper: Timeline: Every big move in the Mueller investigation
Go deeper