Trump administration approved Saudi nuclear transfers after Khashoggi murder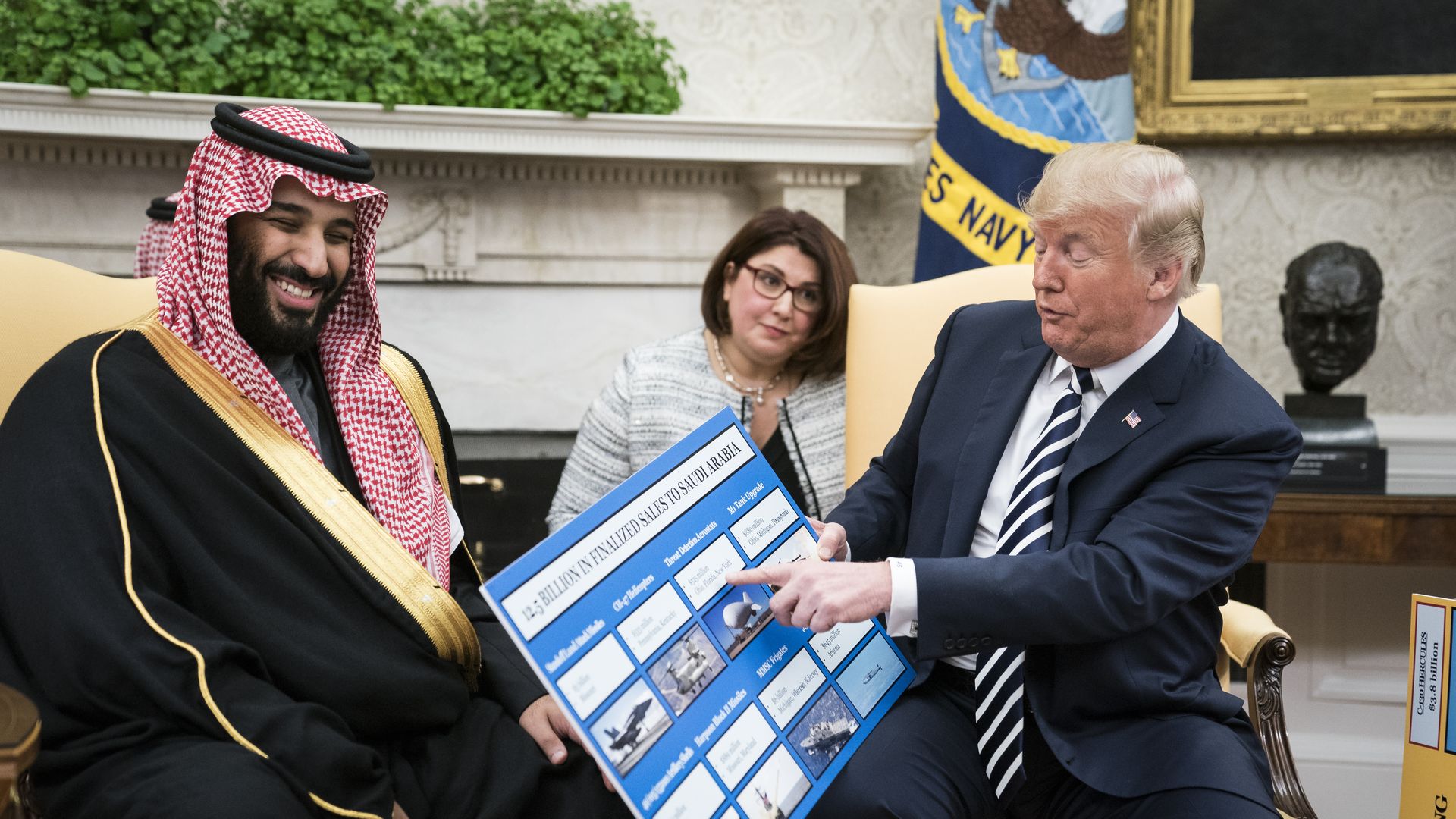 The Department of Energy approved the transfer of nuclear information from U.S. companies to Saudi Arabia seven times under President Trump, including twice after the assassination of Washington Post journalist Jamal Khashoggi by the Saudi government, according to a statement from Sen. Tim Kaine (D-Va.).
Details: The transfer of nuclear technical expertise overseas must be approved by the DOE in consultation with the State Department and other government bodies "to protect against the proliferation of nuclear weapons programs," according to Kaine. Following demands from the Senate Foreign Relations Committee, the Trump administration revealed that it approved one such transfer on Oct. 18, 2018 — 16 days after Khashoggi's death — and another on Feb. 18, 2019.
The big picture: The close relationship between the administration and the Saudi government came under heightened scrutiny in the aftermath of Khashoggi's death, especially after U.S. intelligence officials determined that the assassination was likely ordered by Crown Prince Mohammed bin Salman (MBS).
In November, Trump said in a statement that the U.S. would stand by Saudi Arabia regardless of whether MBS ordered Khashoggi's murder.
Last month, Secretary of State Mike Pompeo confirmed that Trump would invoke an emergency provision allowing him to bypass Congress to sell nearly $8 billion worth of weapons that would benefit Saudi Arabia and the United Arab Emirates.
Go deeper: Kushner noncommittal on whether MBS should account for Khashoggi's body
Go deeper