Canadian government inquiry rules deaths of indigenous women a "genocide"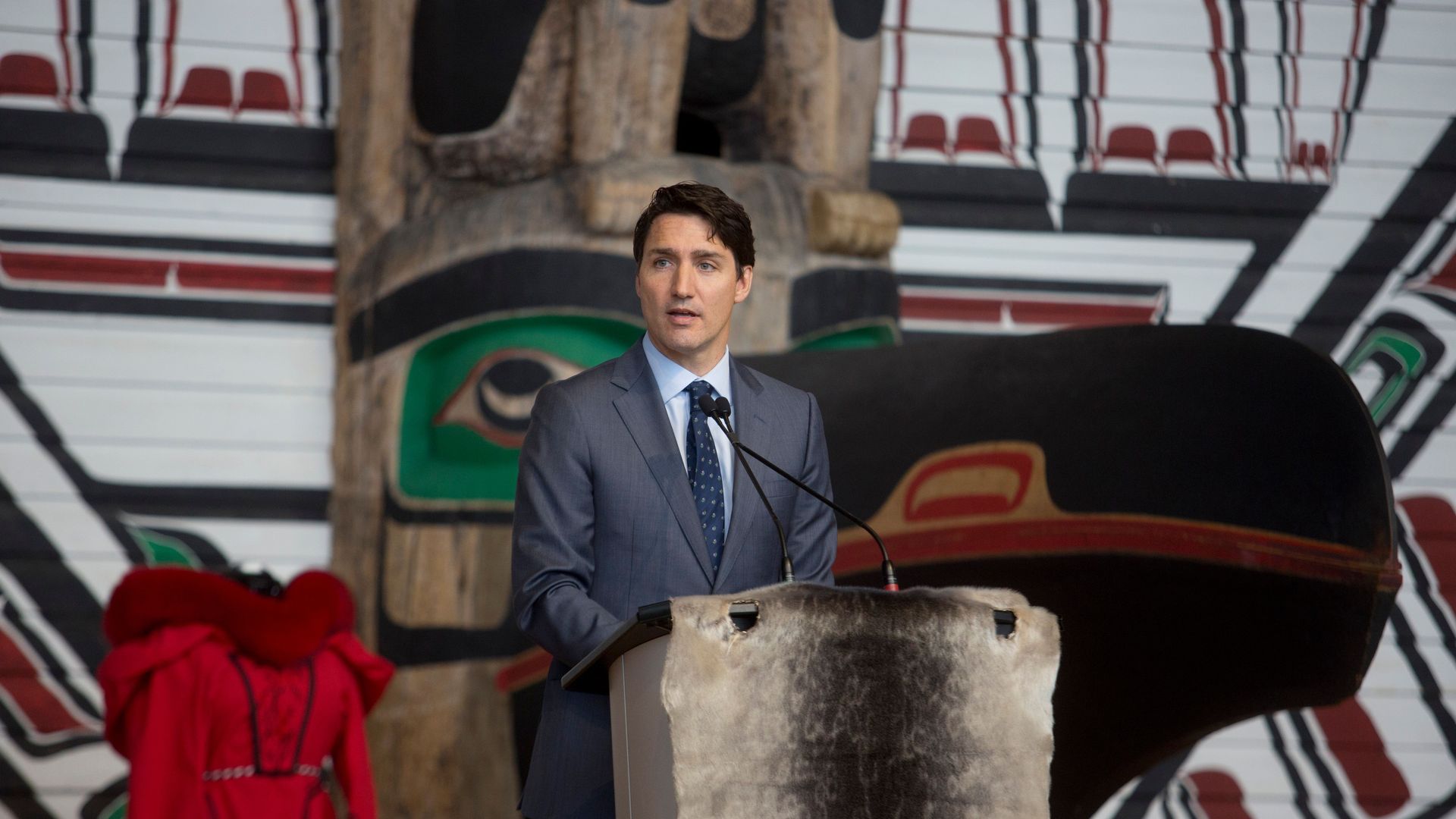 A Canadian government inquiry into the deaths and disappearances of more than 1,000 indigenous women in recent decades has deemed the situation a "genocide," blaming long-standing "colonial and discriminatory policies" for the tragedy.
Driving the news: The inquiry, launched by Prime Minister Justin Trudeau's administration in 2016, issued its final report Monday. The 1,200-page report details how the marginalization of indigenous women led to safety issues that subjected them to increased levels of violence, which had become normalized. The report also issued several calls to action to address the "crisis."
"This violence amounts to a race-based genocide of Indigenous Peoples, including First Nations, Inuit, and Métis, which especially targets women, girls, and 2SLGBTQQIA people."
— Volume 1a of the report
Context: 2SLGBTQQIA includes members of the two-spirit, lesbian, gay, bisexual, transgender, questioning, queer, intersexual and asexual communities, according to Reuters.
Why it matters: Per 2016 census data, native people make up 4.9% of Canada's total population and are growing at nearly four times the rate of non-native populations since 2006. Yet like many colonized nations, rifts still exist between native populations and state governments. This inquiry is one step toward understanding and addressing that issue.
Go deeper