Pentagon chief to White House: The military "will not be politicized"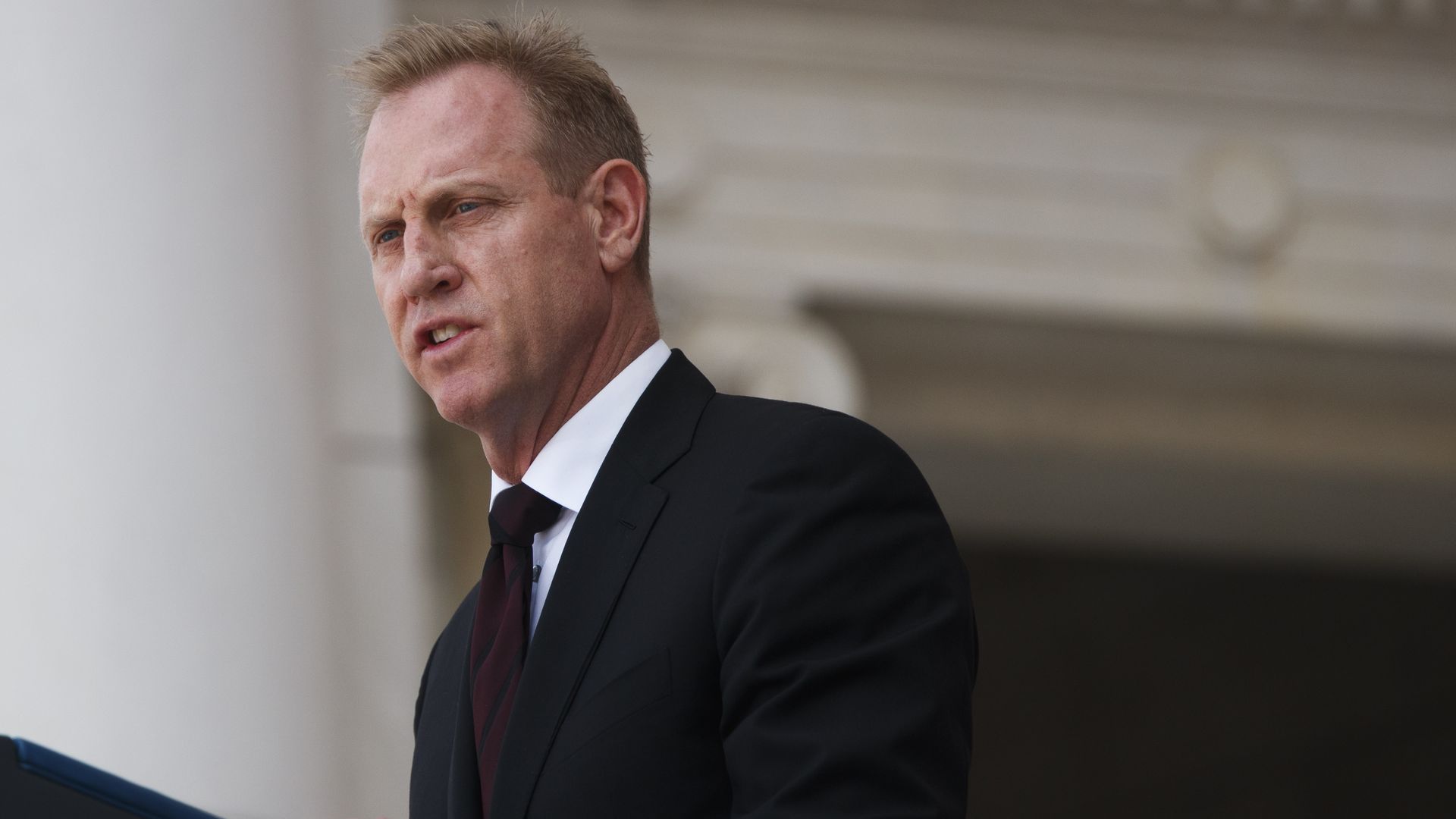 In the wake of controversy over a request to move a Navy warship named after Sen. John McCain "out of sight" during President Trump's visit to Japan, acting Defense Secretary Patrick Shanahan told his chief of staff to send a message to the White House "that the department of defense will not be politicized," AP reports.
Context: Trump, who has maintained a long-running, one-way feud with the late McCain, has denied that he had anything to do with the warship being moved, but added that whoever made the request was "well-meaning." White House acting chief of staff Mick Mulvaney said on Sunday that moving the warship was "not an unreasonable thing to do."
A defense official says Shanahan is also "considering a clearer directive to the military about avoiding political situations," per AP. Shanahan has said he was not aware of the request to move the warship and "would never have authorized it."
Go deeper: White House wanted warship named for John McCain "out of sight" in Japan
Go deeper