DOJ holds transcripts on Russian sanctions between Michael Flynn and Ambassador Kislyak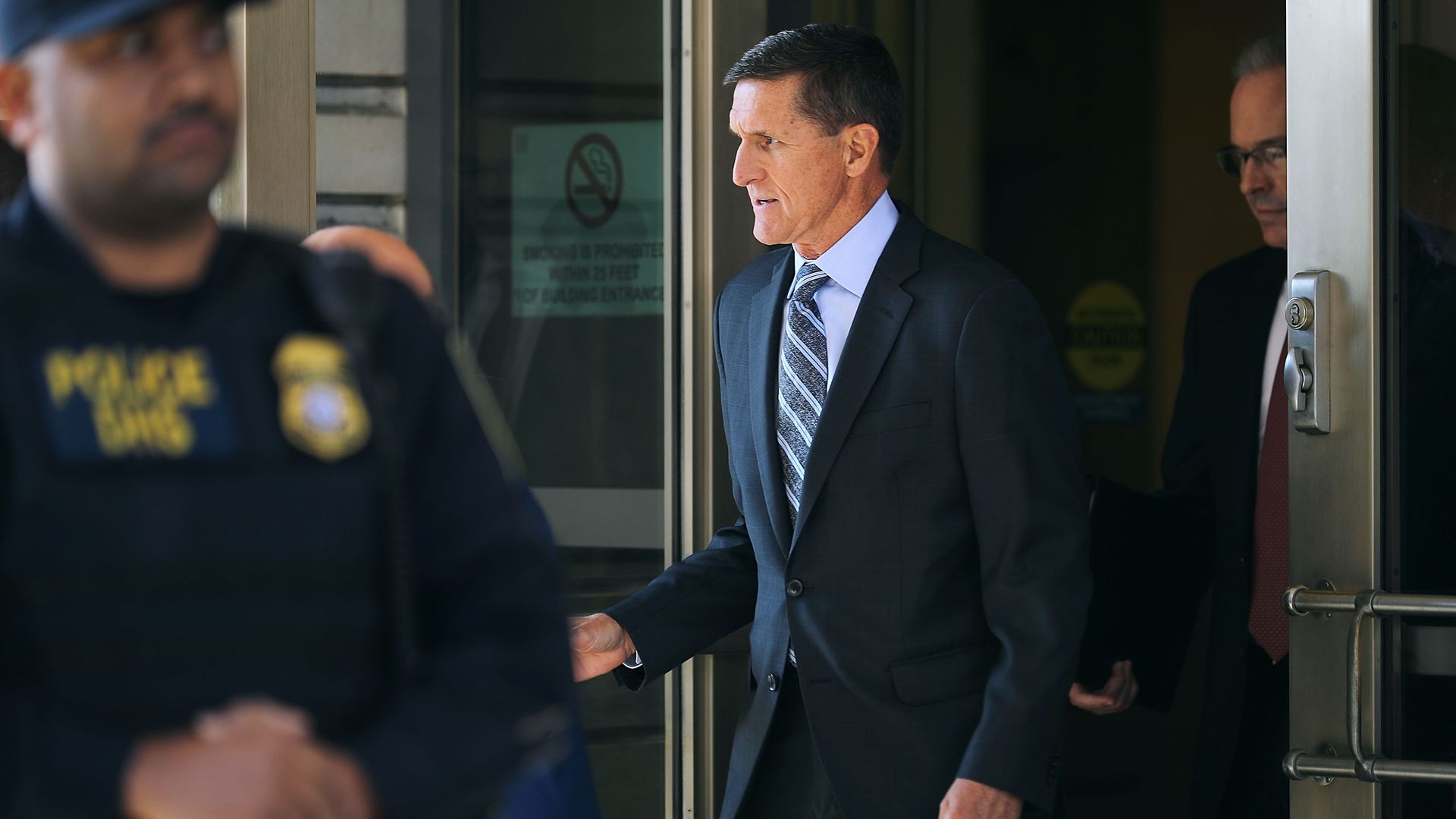 Transcripts between President Trump's former national security adviser Michael Flynn and Sergey I. Kislyak, Russia's former head diplomat in the U.S., were not made public on Friday as ordered by a federal judge, the New York Times reports.
Context: These highly classified transcripts were obtained via FBI wiretap on Ambassador Kislyak — and that wiretap has not been acknowledged by prosecutors with the Justice Department, who failed to comply with the judge's order because they said they did not need to release transcripts that aren't vital to Flynn's prosecution.
"This would be a rare step to make public" such intelligence collection, according to Joshua Geltzer, a former Justice Department official interviewed by the Times. "What you see in today's filing is the government trying to avoid disclosing that material."
Catch up quick: The unreleased transcripts are records of conversations between Flynn and Kislyak about sanctions imposed on Russia by the Obama administration in late 2016. Flynn was the Trump transition team's primary conduit for communications with Russia because of his relationship with Kislyak.
Yes, but: Federal prosecutors complied with one element of the judge's order, releasing a voicemail from Trump's former personal lawyer John Dowd to Flynn's lawyer Rob Kelner. The voicemail, wherein Dowd asks for a "heads up" from Flynn if "there's information that implicates the President," was first seen in the Mueller report.
Go deeper:
Go deeper