What we know so far: 12 dead in Virginia Beach shooting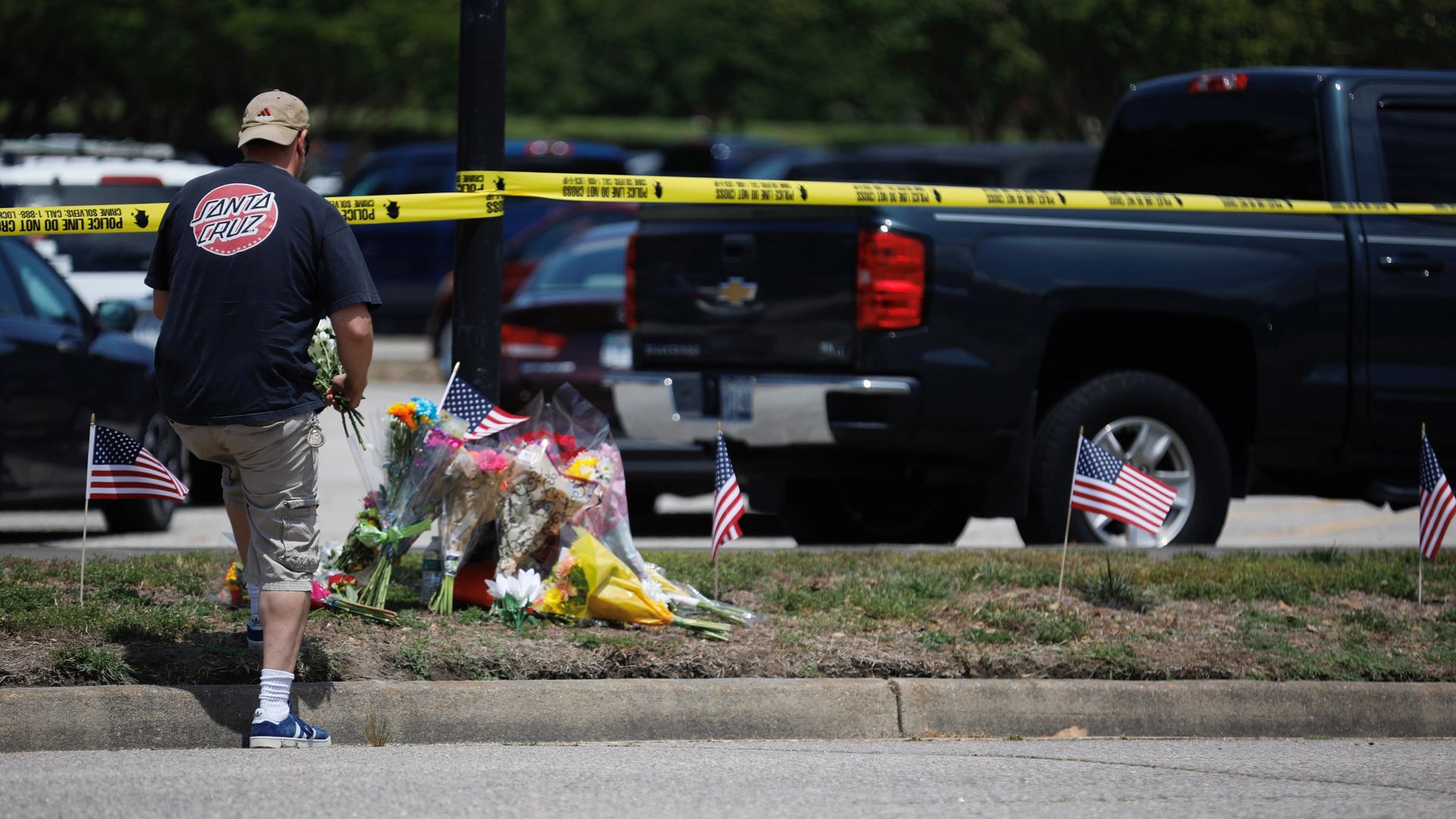 A shooter opened fire on Friday just after 4 p.m. EST at Virginia Beach Municipal Center, killing 12 people. Police fatally shot the suspect, according to officials, in the deadliest mass shooting in the U.S. so far in 2019.
The latest: Virginia Beach Police Chief James Cervera identified the suspect Saturday as DeWayne Craddock, who worked for 15 years as an engineer in the city's utilities department, per AP. Officials say Craddock submitted his resignation hours before the shooting. Virginia Beach city manager Dave Hansen said 11 of the 12 people who died were city employees.
Four shooting victims remained in hospital; 3 were in critical conditions and 1 was in a fair condition, authorities said.
Details: The suspect used two .45-caliber handguns outfitted with silencers and had multiple extended magazines, Cervera said. Craddock bought the weapons and accessories legally, he said. He was described as a "disgruntled" 40-year-old by a law enforcement official and a Virginia government source. Police recovered 2 more guns were found at Craddock's home, Cervera said.
The suspect walked into the municipal building and opened fire on his coworkers, according to authorities.
Per the New York Times, the shooting took place on several floors in Building No. 2, which includes planning and public works offices, sitting adjacent to City Hall.
Cervera said the suspect fired "indiscriminately," per AP.
Police said they engaged in a "long-term running gun battle" with the shooter and administered first-aid before he died.
A Virginia Beach police officer was shot by the suspect and "saved by his vest," according to officials.
A tweet from the Virginia Police Department indicated that officers believe the shooter acted alone.
Virginia Gov. Ralph Northam called the shooting a "a tragic day for Virginia Beach and our entire Commonwealth."
President Trump ordered flags to be flown at half-staff in honor of the victims.
The Virginian-Pilot newspaper paid tribute to each of the victims who died in the attack.
The big picture: This was the deadliest mass shooting in the U.S. since November 2018, when 12 people were killed at Borderline Bar & Grill in California.
Go deeper