Judge temporarily allows Missouri's only abortion clinic to continue operations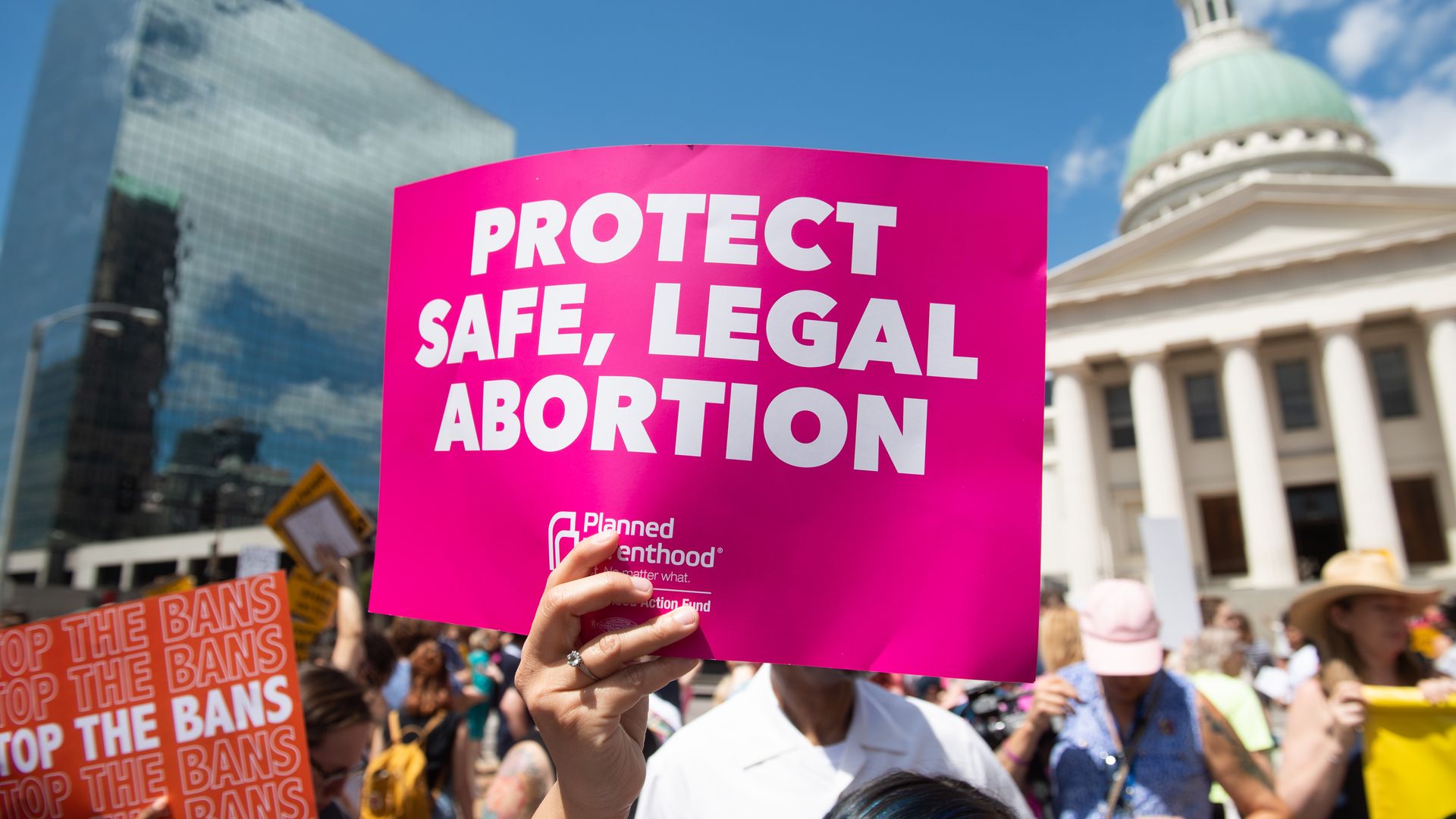 A St. Louis judge ruled on Friday to temporarily block Missouri from preventing the state's only Planned Parenthood from performing abortions, reports NBC, keeping the clinic open through next Tuesday.
Why it matters: Had Planned Parenthood failed to win a temporary restraining order, Missouri would have been the first state since 1973 — when the Roe v. Wade ruling was made —without a single abortion clinic, per NBC. The solo Planned Parenthood was set to cease all abortion operations at midnight on Friday. However, the block is only in place until a resolution can be reached at a hearing next Tuesday.
"We could face a situation tomorrow where 1.1 million women of reproductive age in Missouri will no longer be able to access abortion care, which is essential health care, in their own state,"
— Dr. Leana Wen, president and CEO of the Planned Parenthood Federation of America told MSNBC
The backdrop: Missouri has waged an aggressive battle against abortion, banning the precedure after 8 weeks last week. Planned Parenthood argues that the state's health department "is refusing to renew" its St. Louis clinic's license in an attempt to shut it down.
Go deeper