Louisiana's Democratic governor signs fetal heartbeat abortion ban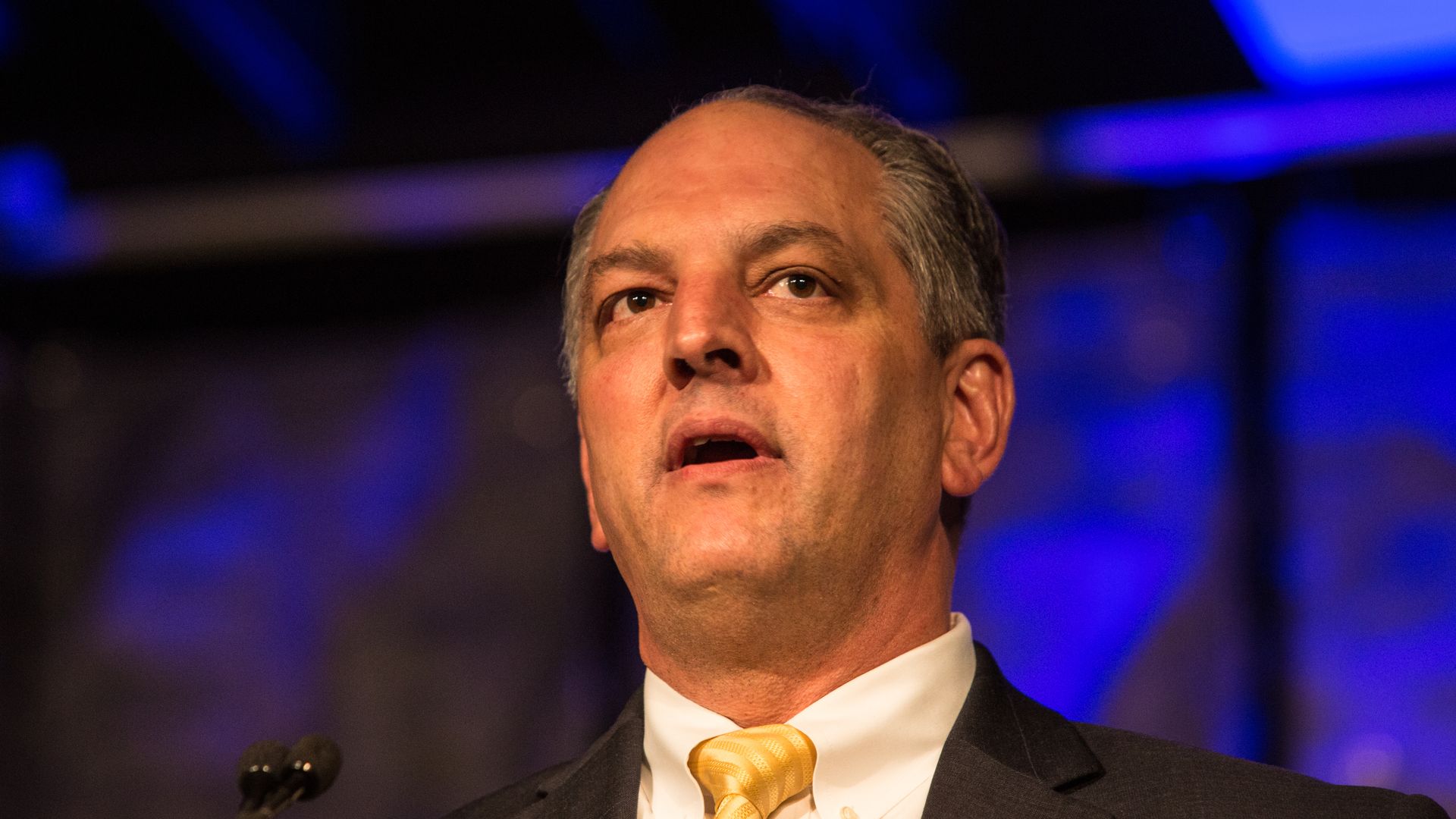 The Democratic governor of Louisiana John Bel Edwards enacted a law on Thursday banning abortions as early as 6 weeks into pregnancy without exception for rape or incest, making it the fifth state to sign such legislation, AP reports.
Why it matters: It is the latest in a wave of red states to enact restrictive abortion laws, setting up a possible Supreme Court challenge of Roe v. Wade.
Context: As Democrats have trended further left of center in recent years, party leadership has indicated that those who fail to fight for abortion rights are "fundamentally out of step with the Democratic platform," per the Washington Post. "But, in Louisiana, antiabortion sentiment has long been part of the cultural milieu. The issue isn't nearly as divisive as it is on the national stage."
Go deeper: Where abortion restrictions stand: The states that have passed laws
Go deeper