Greyhound put up for sale by U.K.'s FirstGroup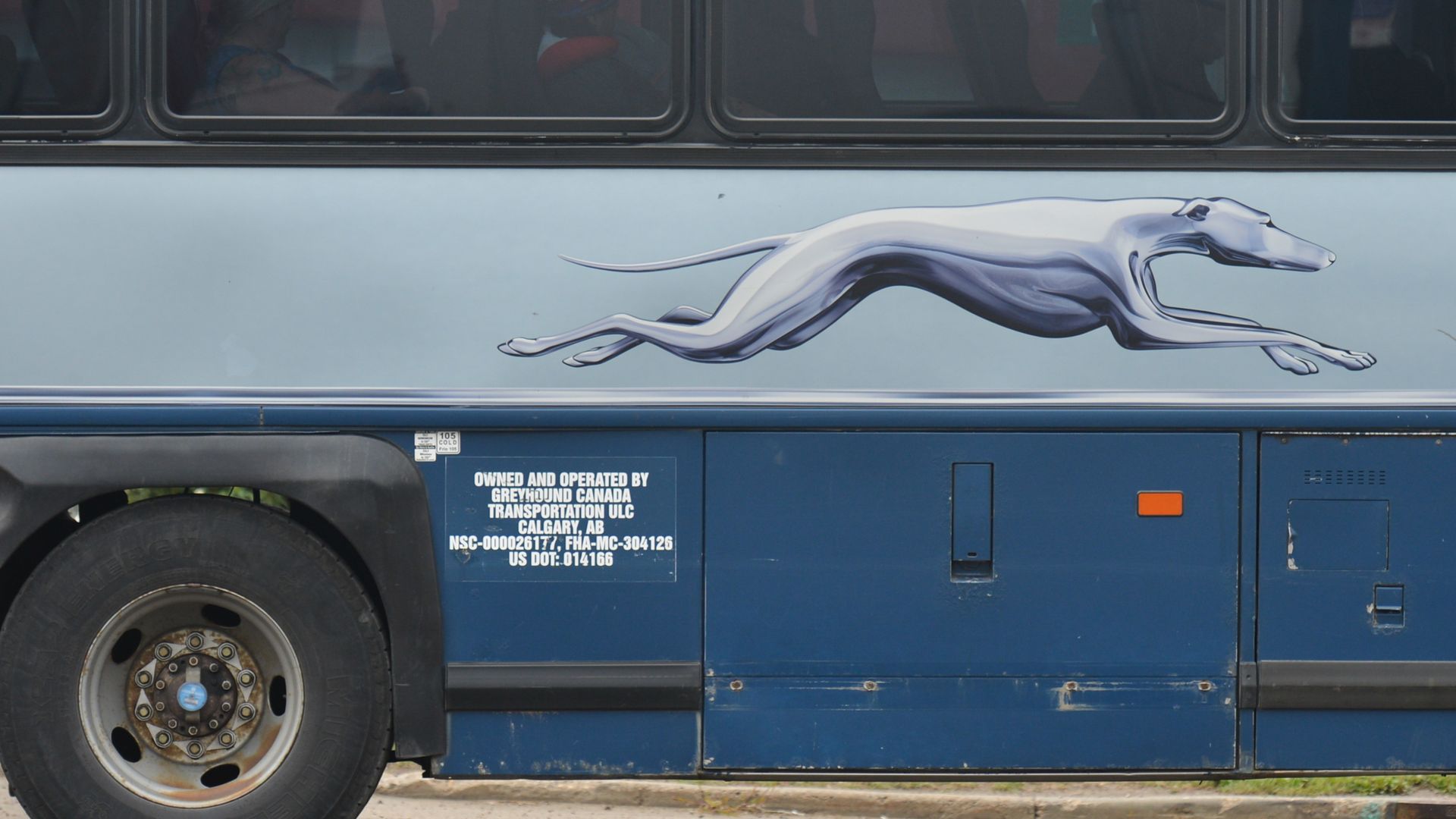 North American bus company Greyhound was put up for sale Thursday by U.K.-based FirstGroup, Reuters reports.
Why it matters, via Axios' Dan Primack: Greyhound remains an integral part of North American travel, with around 17 million riders per year, but has struggled to combat competition from low-cost airlines and cheap automobile gas.
Details: FirstGroup is selling Greyhound and will spin off its U.K. operator First Bus to relieve shareholder pressure.
FirstGroup bought Greyhound in 2007 for $3.6 billion.
Go deeper: How on-demand transportation could make public transit more efficient
Go deeper