Passenger ferries are going electric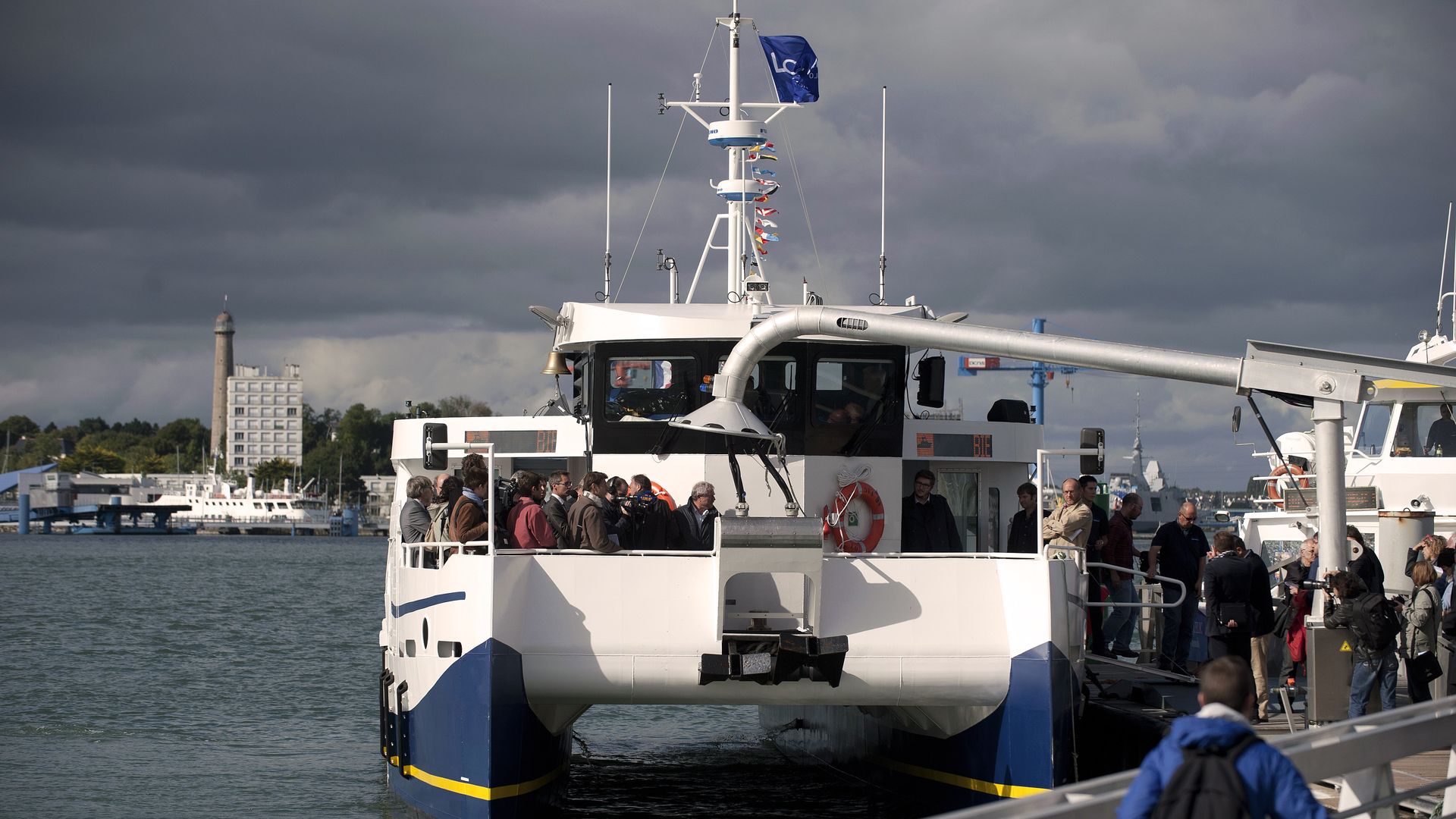 Ships are the latest mode of transportation to see electric upgrades as the maritime industry faces increased pressure to reduce the greenhouse gas emissions associated with fossil-fuel propulsion.
The big picture: Passenger ferries are ideal for electric propulsion using current battery technology, which can reduce water and air pollution while providing a quiet, vibration-free trip. Short routes with frequent stops along populated shorelines offer ample opportunities to charge the battery packs.
Where it stands: Globally, there were 185 battery-powered vessels operating or scheduled for delivery in 2018, 58 of which were passenger ferries.
Background: Norway introduced the first all-electric ferry, named the MF Ampere, in 2015, to shuttle passengers between villages in the fjords.
What's new: The Maid of the Mist Corporation has announced that it will launch 2 all-electric, zero-emission boats in September on the U.S. side of Niagara Falls — the first domestically built all-electric boats used for tourists in the U.S.
What to watch: With battery costs declining, expect more new and converted all-electric passenger ferries to operate across the U.S.
Washington State Ferries will introduce a 150-passenger hybrid ferry in Puget Sound later this year that runs on both diesel and battery power, using up to 60% less fuel than diesel counterparts. 
Also this year, New York City plans to introduce a 150-person ferry to shuttle commuters across the East River, from Brooklyn to Manhattan.
Maggie Teliska is a technical specialist at Caldwell Intellectual Property Law and CTO of Regent Power. She is also a member of GLG, a platform connecting businesses with industry experts.
Go deeper