Report points to problems with NASA's Europa plans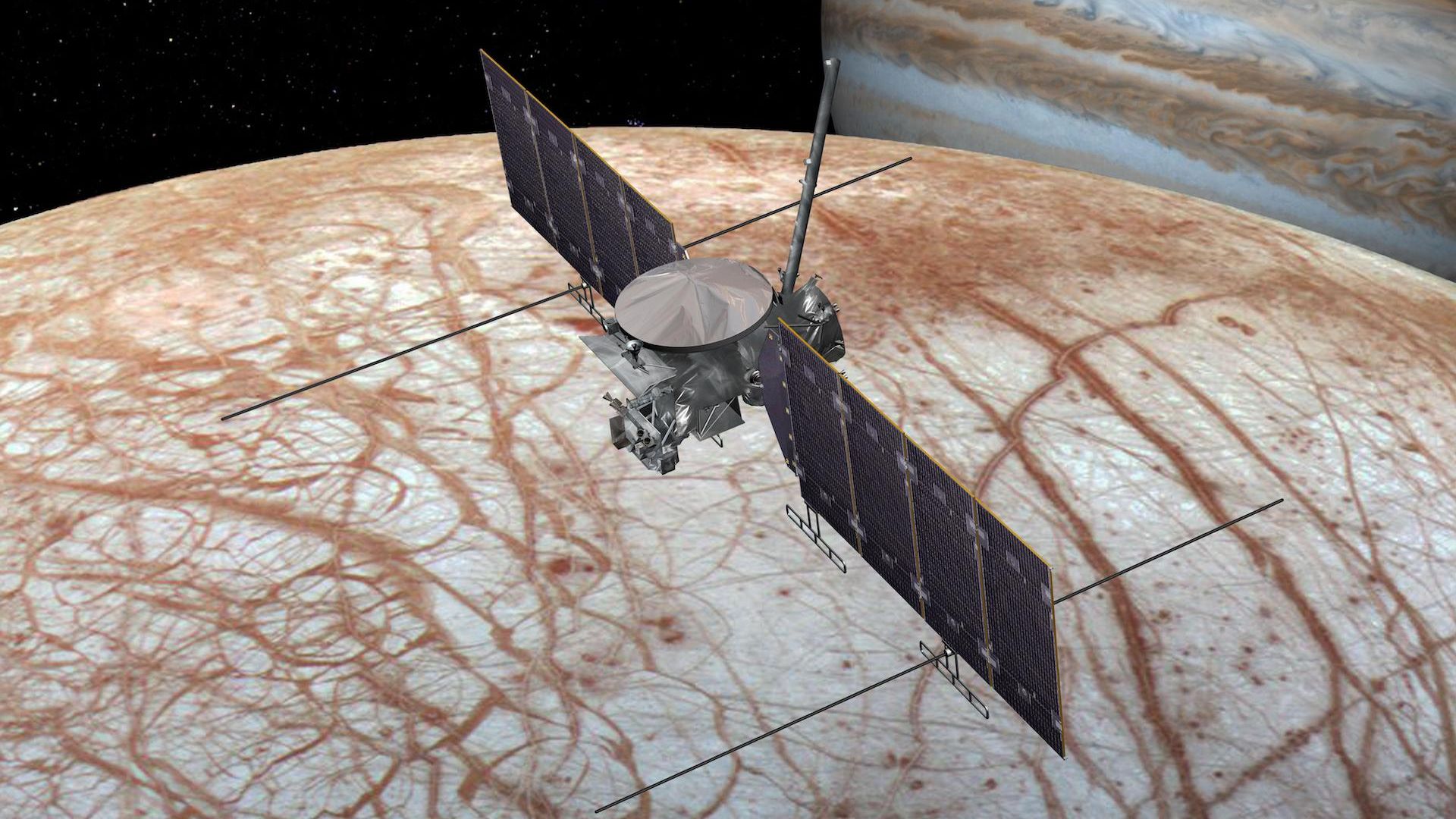 NASA's plans to send a lander and orbiter to Europa, one of Jupiter's 79 known moons, in the 2020s are in doubt.
Why it matters: NASA hopes to launch its Europa Clipper orbiter by 2023, but a newly released NASA Office of Inspector General report suggests that the agency may not meet that goal, despite solid initial funding and congressional support.
The big picture: Congress mandated that NASA use the Space Launch System (SLS) rocket to launch the Europa Clipper mission, but it's doubtful that an SLS rocket will be available for the mission in 2023, the OIG said.
The report suggests that launching the Clipper with a SpaceX Falcon Heavy or Delta IV Heavy rocket from United Launch Alliance would be more cost-effective.
NASA has indicated that lifting the SLS mandate would save the agency $700 million.
The OIG also cites NASA's "aggressive development schedule" and instruments that cost more than anticipated as other issues that could contribute to the delay.
Clipper faces competition within NASA, and the OIG suggested that the agency may not have the personnel required for the mission's development with 4 other Jet Propulsion Lab projects under development as well.
NASA will also need "significant" funding from Congress in order to launch the mission on time, the OIG said.
Details: The OIG report also suggests the agency's plans for a lander mission expected to launch in 2025 are in trouble.
The Europa lander's 2025 launch date is "not feasible" according to the OIG, which expects late 2026 is the earliest the mission could launch.
Scientifically, launching the lander before the orbiter beams back valuable data doesn't make much sense, as the Clipper could inform the lander's mission, the OIG added.
The report also recommends that NASA put the lander aside until the scientific community deems it a priority.
Go deeper:
Go deeper