Trump says he won't support a 2020 Senate run by Alabama's Roy Moore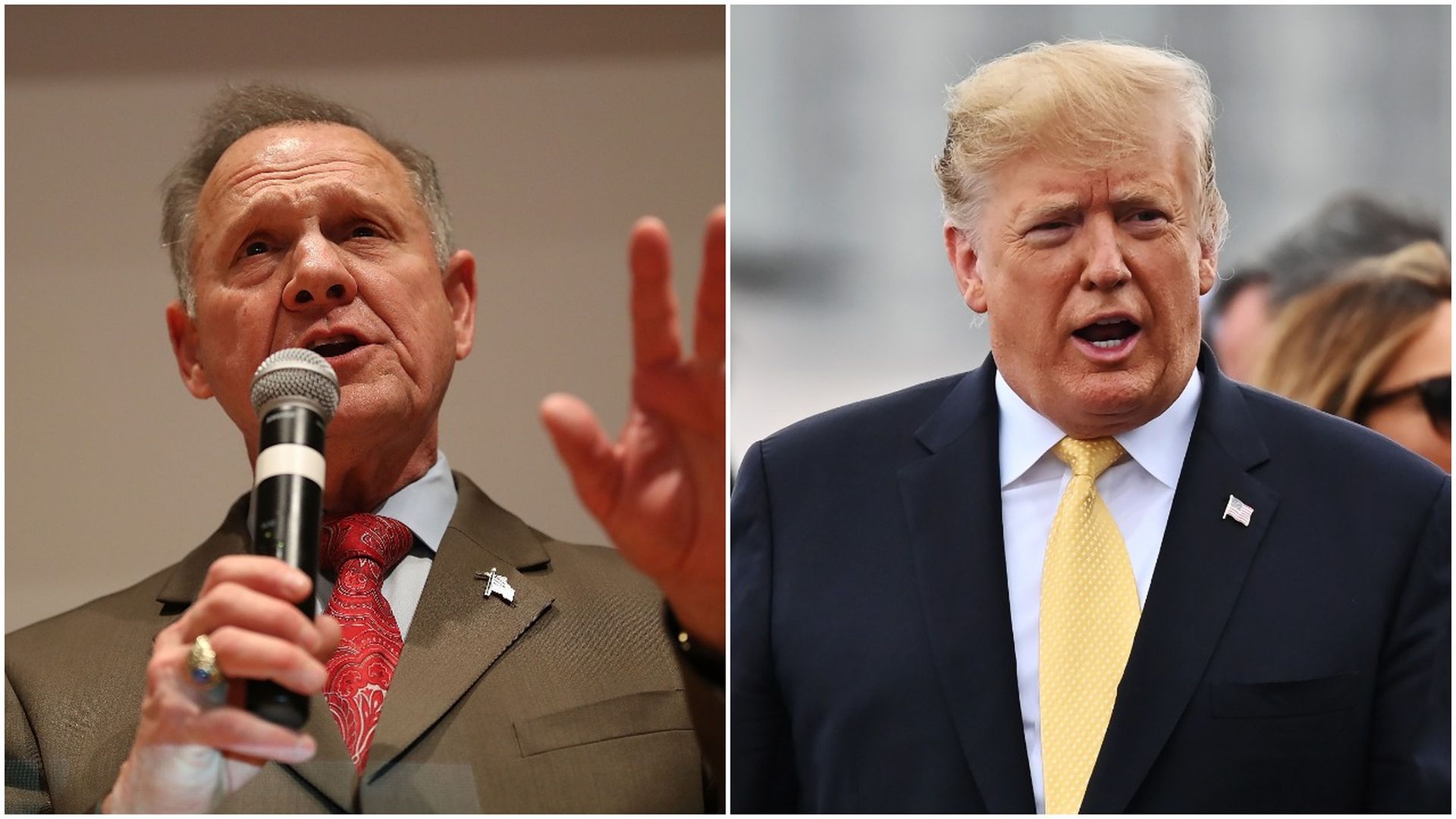 President Trump said he won't support a 2020 Senate run by Alabama's Roy Moore in a pair of Wednesday tweets.
Why it matters: The possibility that Moore may launch another run for the seat is worrying Republican leaders who fear his candidacy could damage the GOP's chances to win it back from Democratic Sen. Doug Jones, who is considered one of the most vulnerable incumbent senators in the 2020 cycle.
What Trump is saying:
"Republicans cannot allow themselves to again lose the Senate seat in the Great State of Alabama. This time it will be for Six Years, not just Two. I have NOTHING against Roy Moore, and unlike many other Republican leaders, wanted him to win. But he didn't, and probably won't. If Alabama does not elect a Republican to the Senate in 2020, many of the incredible gains that we have made during my Presidency may be lost, including our Pro-Life victories. Roy Moore cannot win, and the consequences will be devastating....Judges and Supreme Court Justices!"
The backdrop: Moore lost former Attorney General Jeff Sessions' seat in a 2017 special election after 4 women accused him of inappropriate touching and making sexual advances toward them when they were underage.
Go deeper: Roy Moore considers another Senate run in Alabama
Go deeper