Boris Johnson ordered to appear in court over Brexit campaign claim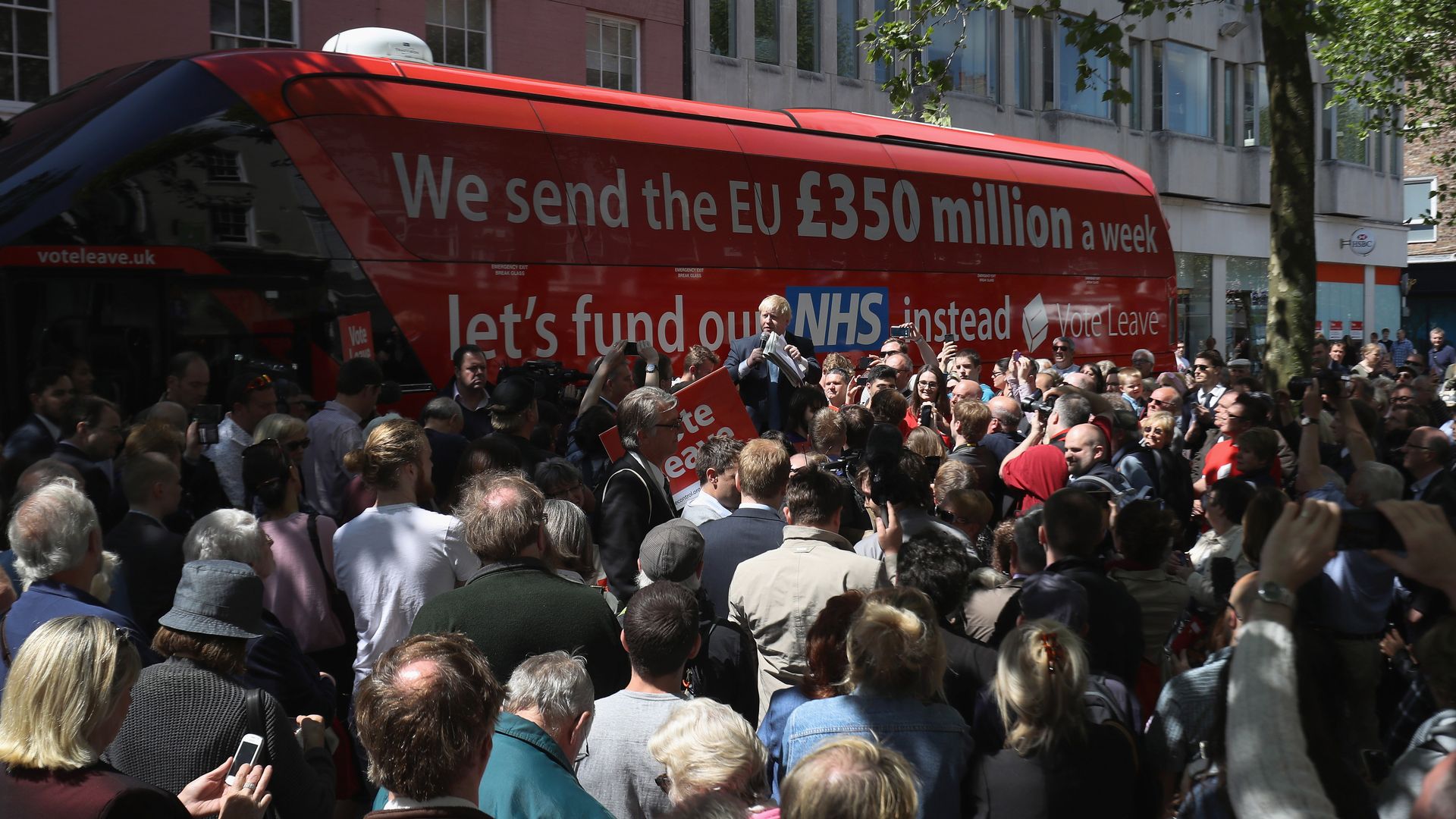 Former U.K. Foreign Secretary Boris Johnson has been ordered to appear in court over allegations that he lied when he said the U.K. gave the European Union £350 million per week during the 2016 Brexit referendum campaign, the BBC reports.
Why it matters: The summons does not provide great optics for Johnson, who is a frontrunner to replace Theresa May as leader of the Conservative Party and become the country's next prime minister.
The £350 million claim — famously plastered on the side of a bus that argued the money should be used to fund the U.K.'s National Health Service instead — was one of the most memorable visuals of the campaign for the U.K. to leave the EU.
Details: Johnson faces three allegations of misconduct in public office, a charge that could theoretically lead to life in prison. The BBC notes it is an "ancient" offense with roots in 13th century law.
Johnson's lawyers called the case, which was brought after a £200,000 crowdfunding campaign, a "stunt" meant to "to undermine the referendum result."
Go deeper: Everything you need to know about Brexit
Go deeper