Boring breaks ground in Las Vegas with its first paying customer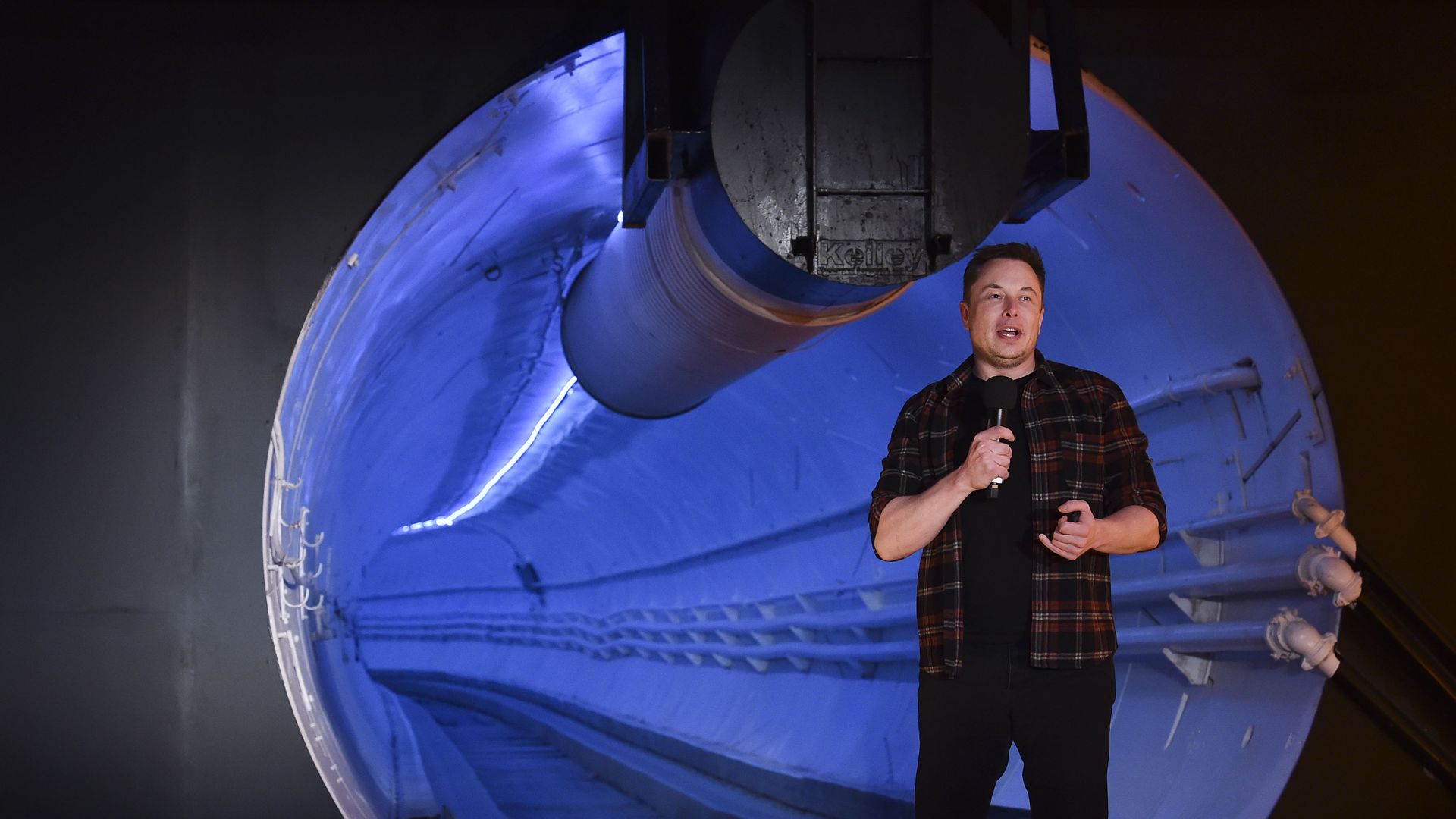 Las Vegas has awarded a $48.7 million contract to Elon Musk's Boring Company to build a high-speed autonomous shuttle underneath the city's remodeled convention center, per multiple reports.
Why it matters: Sin City is the first paying customer for Musk's hyperloop idea, which was "joke-tweeted" into existence two and a half years ago, Wired magazine writes. The transit system would shorten what would be a 15-minute walk to a one-minute ride.
Skepticism abounds, even from the city's mayor who voted against the deal, but the contract includes plenty of escape clauses if Boring fails to deliver on its promise to move at least 4,400 people per hour.
But, but, but: As Jalopnik notes, Boring seems to have abandoned plans for sled-mounted vehicles traveling on high-speed tracks, and instead is running "bus-looking Tesla electric cars" on pavement, which makes it an ordinary tunnel.
Go deeper: Elon Musk shows off his first Boring tunnel in LA
Go deeper