"Unicorn" hunters shift their focus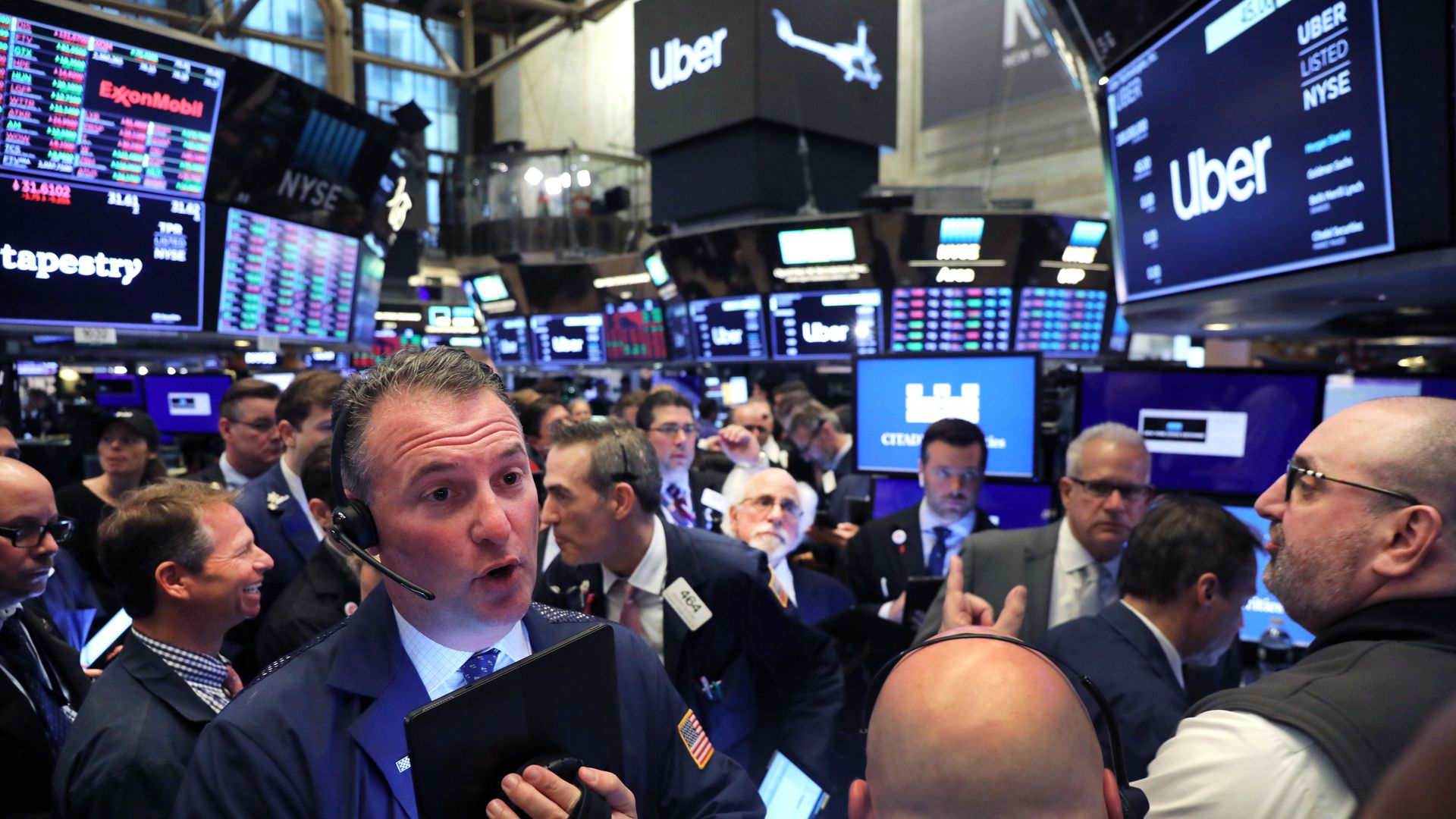 Mutual funds and hedge funds have spent the past several years investing in privately-held tech startups, primarily to establish relationships that could help them get more shares when those companies go public.
What's new: Some of these same firms now seem more interested in capturing gains while tech startups are still private, with IPO optionality a secondary concern — thus bolstering fears that retail investors are often shut out of tech's most lucrative area of value creation.
When Uber went public earlier this month, some of its deep-pocketed "crossover investors" like BlackRock and Tiger Global Management reportedly opted against buying into the IPO. So far, it's looked like a smart bet.
In fact, each firm even sought to sell a small part of their existing stakes at the IPO price.
So-called "crossover investors" have become more active with tech startups as companies have tried to stay private longer, in a bit of a chicken-and-egg scenario:
Hedge fund activity in the sector, for example, hit a record 106 deals in 2018 with an aggregate value of more than $8 billion, according to PitchBook.
Just yesterday, food delivery company DoorDash raised $600 million in a round co-led by New York-based hedge fund Darsana Capital Partners.
Other very active names include Fidelity, T. Rowe Price, and Wellington Management.
"One of the selling points of the crossover investors is that they'll get to know your company early and plant a flag," says Michael Sobel, co-founder of investment bank Scenic Advisement. They can also be less price sensitive than are traditional venture capitalists.
But high private valuations have sometimes hit a brick wall after IPO, including for well-known companies like Uber, Lyft, Dropbox and Snap.
"IPO pricing becomes a little more volatile," says Sobel. "It's harder to predict institutional demand because so much of their capital has already been invested when it was private."
There have been exceptions, including recent ones like Beyond Meat and Zoom Video, and it's still too early to know what most of Uber and Lyft's "crossover" backers did in the IPO.
The bottom line: 2019's string of high-value IPOs is the culmination of years of crossover investing, but altered public market sentiment may cause those unicorn hunters to pack up their trophies earlier than expected.
Go deeper