Supreme Court rules on two Indiana abortion petitions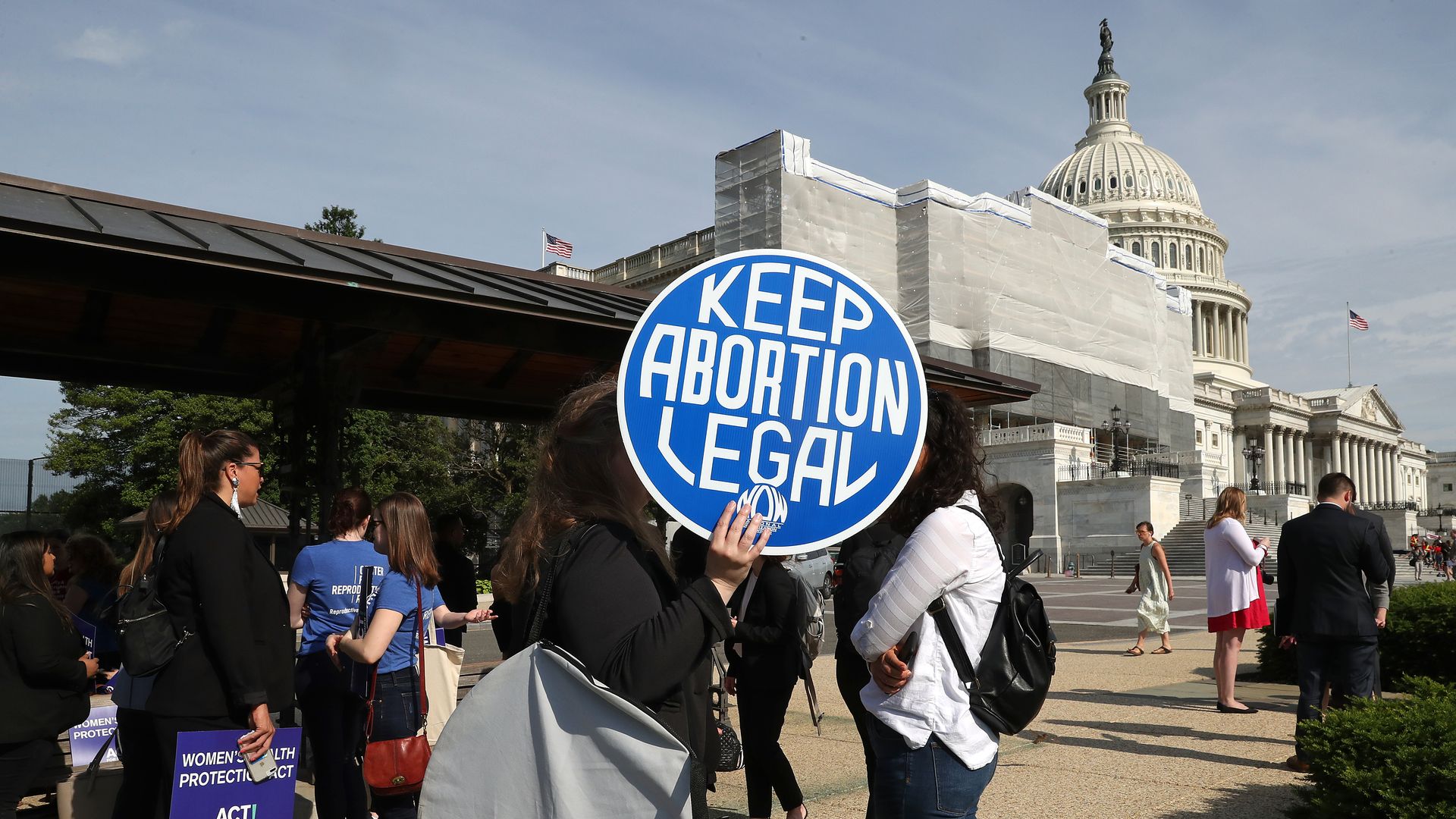 The Supreme Court today reinstated an Indiana law that requires the burial or cremation of fetal remains after an abortion. At the same time, it chose not to revive a part of the same law that banned abortions intended to select the sex or race of a child.
Between the lines: The court offered explicit reassurances that its rulings today did not touch the fundamental principles of Roe v. Wade — but the justices' ideological divisions were nevertheless on full display.
Details: The 7th Circuit Court of Appeals struck down both parts of Indiana's anti-abortion law, and the appeal to the Supreme Court was seen as a potential referendum on Roe v. Wade.
But the court wrote that its fetal-remains ruling "does not implicate" broader questions about women's right to an abortion.
And it said it would simply stay out of any debate over sex- and race-selective abortions because only one federal appeals court has dealt with the issue.
Those decisions were issued "per curiam," or for the court — a tool the justices employ when they wish to speak with one voice, rather than in a traditional decision written by an individual justice.
Yes, but: Even as the court tried to speak with one voice, it engendered plenty of dissent.
Two liberals — Justices Ruth Bader Ginsburg and Sonia Sotomayor — said the court shouldn't have gotten involved in the fetal-remains question.
And conservative Justice Clarence Thomas wrote his own opinion about sex- and race-selective abortion, calling it "a tool of modern-day eugenics" and reiterating his opposition to abortion generally.
The bottom line: The court avoided core abortion questions today, but, as Thomas wrote, "cannot avoid them forever."
Go deeper: Where abortion restrictions stand: The states that have passed laws
Go deeper