The Giving Pledge snags a Bezos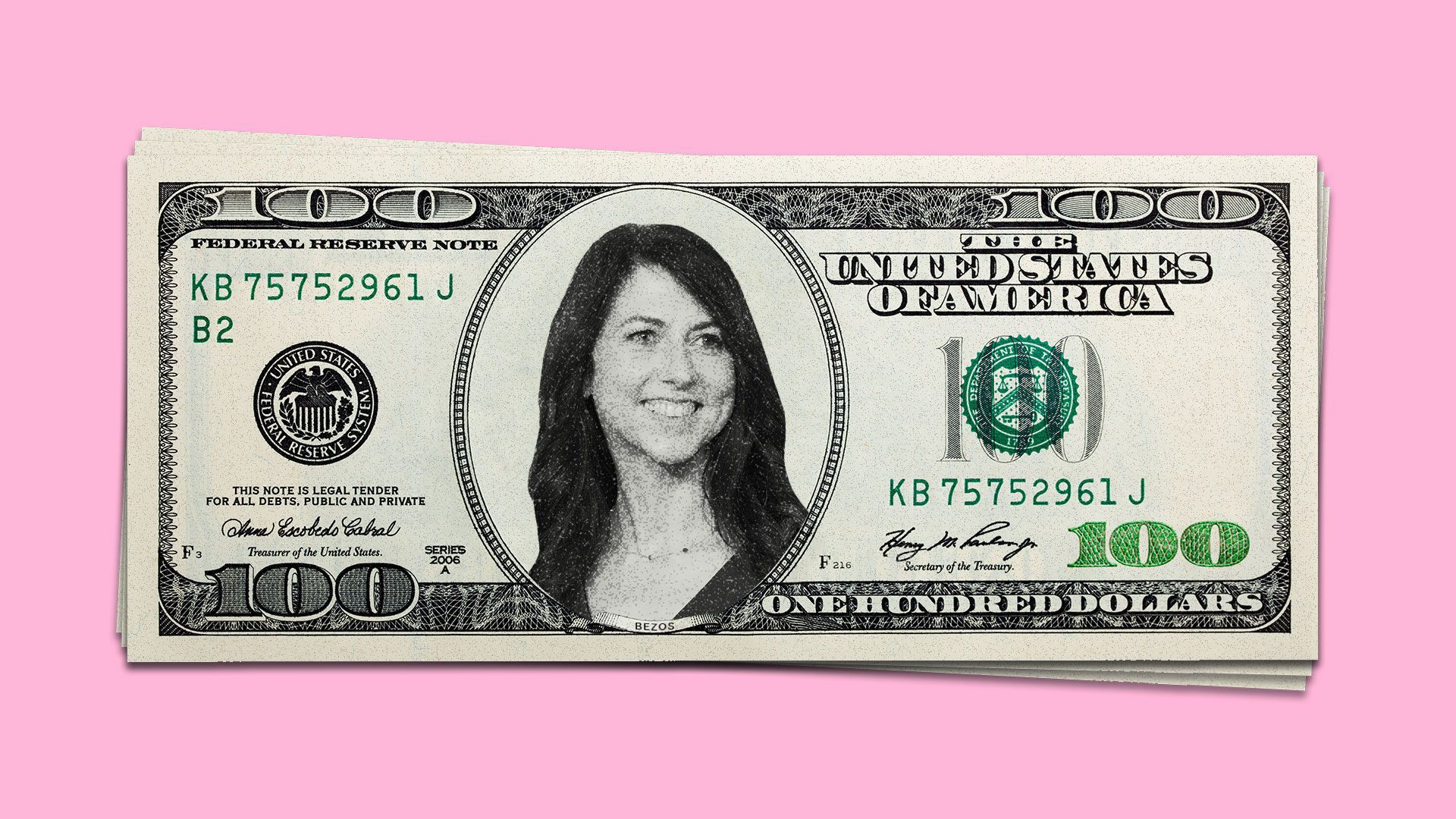 MacKenzie Bezos is part of the latest tranche of billionaires to sign on to the Giving Pledge, which commits participants to giving away at least half of their fortunes.
Why it matters: Bezos is estimated to be worth more than $35 billion after her divorce from Amazon founder Jeff Bezos. Her move opens her up to criticism over how the mega-wealthy use philanthropy.
Details:
She might go further than half, hinting in her letter making the commitment that she "has a disproportionate amount of money to share" and that she will "keep at it until the safe is empty."
A spokesperson for Bezos declined to comment on her specific priorities, but the Day One Fund that she and Jeff Bezos launched last year focused on education and homelessness.
Other pledge signatories this year include WhatsApp founder Brian Acton and his wife, former Stanford Communications Director Tegan Acton, Coinbase CEO Brian Armstrong, Twilio CEO Jeff Lawson, and his wife, physician Erica Lawson, as well as VCs Chris and Crystal Sacca.
The total number of Giving Pledge signatories now numbers 204.
The big picture: Bezos and the other billionaires who've taken the pledge are liable to charges that they are using philanthropy to influence society without doing anything to address the underlying causes of inequality — or paying their fair share of taxes.
The bottom line, via Axios' Scott Rosenberg: There's a growing chorus of critics pointing out that we're allowing billionaires to choose how to spend their fortunes without paying any taxes on them, when we could be taxing them and devoting a portion to publicly agreed upon needs.
Go deeper