"Lord of the Flies" on Everest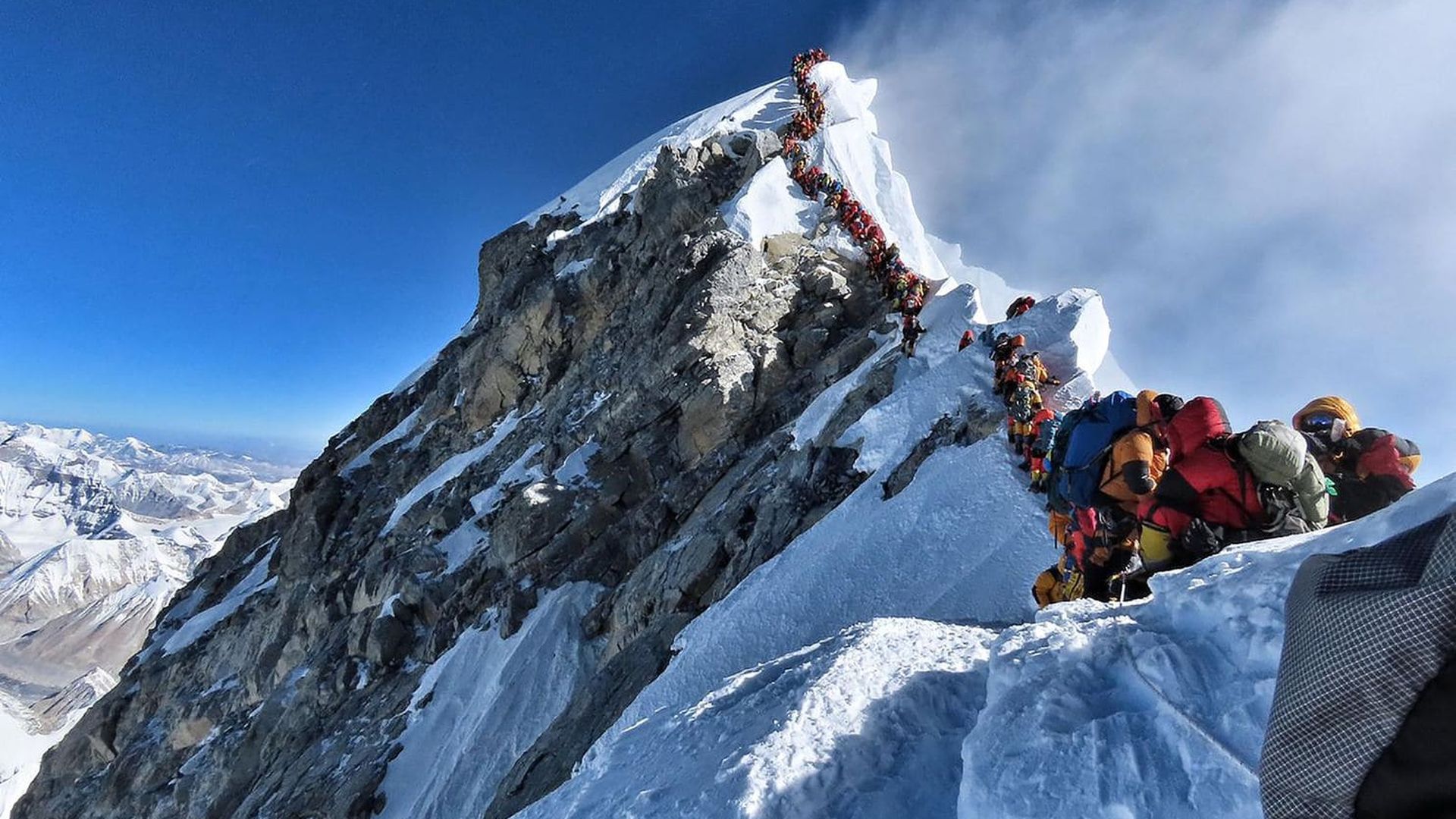 Mount Everest, which has had an unusually high 10 climbing deaths this season, is "a crowded, unruly scene reminiscent of 'Lord of the Flies' — at 29,000 feet," the N.Y. Times reports.
By the numbers: At 29,000 feet, the mountain's treacherous hike has no room for error. Too many inexperienced climbers are to blame for the traffic jam on the mountain, veteran climbers and industry leaders say.
"Fly-by-night adventure companies are taking up untrained climbers who pose a risk to everyone on the mountain."
"And the Nepalese government, hungry for every climbing dollar it can get, has issued more permits than Everest can safely handle."
Another problem: "Climbers ... pushing and shoving to take selfies."
Go deeper