The unseen, uncounted toll of America's wars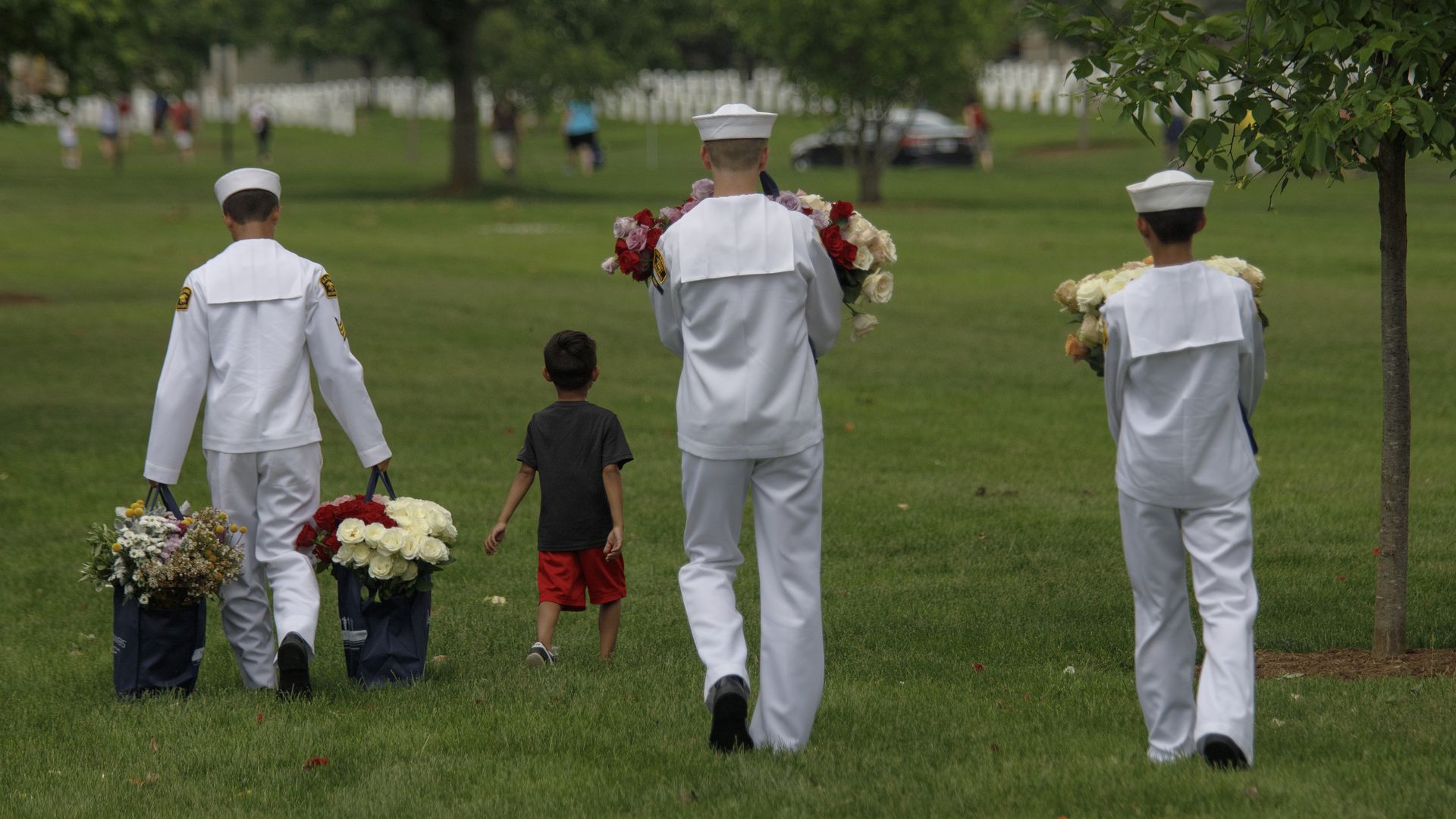 A tweet by the U.S. Army in the run-up to Memorial Day asked the simple question: "How has serving impacted you?"
Details: The tweet drew more than 11,000 replies, some of which "paint a harrowing picture of the toll America's wars have taken on those who fought them," Agence France-Presse reports.
One tweet said deployments to Afghanistan and Iraq, where many continue to serve, resulted in post-traumatic stress disorder "with chronic pain."
Another: "My dad came back from fighting in Iraq and was abusive, constantly angry, paranoid, and following that went through a lot of therapy but his mental and physical health are still off and he was definitely changed through all he had been through."
And another: "The 'Combat Cocktail': PTSD, severe depression, anxiety. Isolation. Suicide attempts. Never ending rage. It cost me my relationship with my eldest son and my grandson. It cost some of my men so much more."
And another: ""How did serving impact me? Ask my family."
The N.Y. Times points out that the call-out "provided what some felt was a rare platform to spotlight the darker consequences of military service for soldiers and their families":
"[T]weet after tweet described lifelong health complications, grief over loved ones lost, sexual assaults gone unpunished and struggles with post-traumatic stress disorder and depression.
The Army said in follow-up tweets: "Your stories are real, they matter, and they may help others in similar situations."
"As we honor those who paid the ultimate sacrifice this weekend by remembering their service, we are also mindful of the fact that we have to take care of those who came back home with scars we can't see."
P.S. The Army's Twitter page reminds us: "All Gave Some ... Some Gave All."
Go deeper