Buttigieg: Trump is eroding the integrity of the military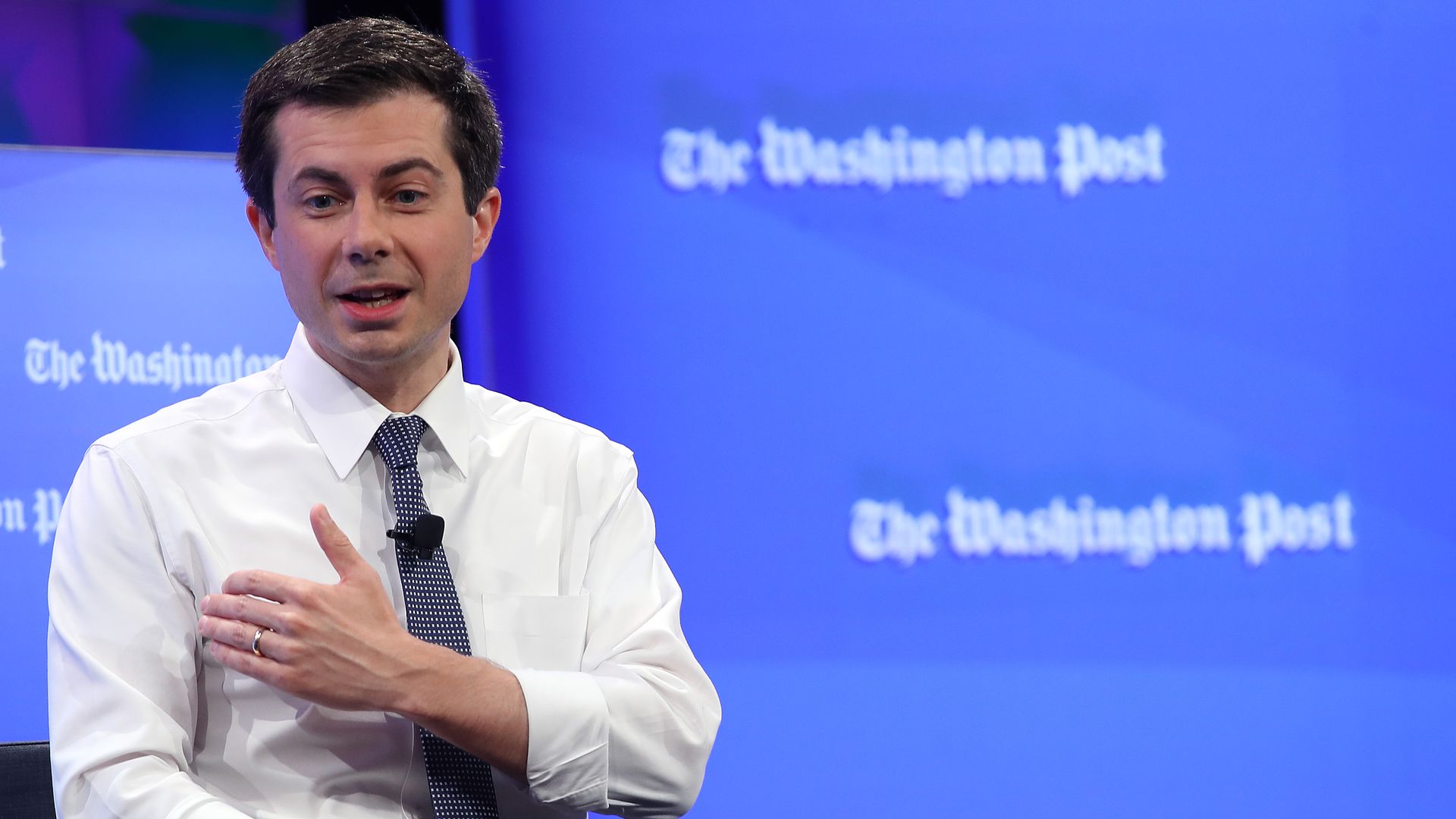 2020 presidential candidate Mayor Pete Buttigieg accused President Trump of "eroding the integrity of the military" should he decide to move forward with pardoning service members accused of war crimes, as has been speculated, CNN reports.
"The reason that we can stand up tall and say that's not true, that having served honorably in the military, couldn't be more different than being a war criminal is because if we ever did anything that was wrong the United States under the Uniform Code of Military Justice would have held us accountable. And so when the President joins in with this idea, that it's just natural, that if you serve in conflict, that you're going to wind up murdering somebody, he is eroding the integrity of the military, and insulting the Constitution."
— Mayor Pete Buttigieg
Why it matters: Buttigieg has worked to face Trump head on in the recent weeks. He accused Trump of faking a disability to avoid the draft for the Vietnam War, according to CNN.
The context: It was revealed last week that Trump was considering pardoning military personnel found to have violated the Uniform Code of Military over Memorial Day weekend, per the New York Times. Trump allegedly asked for expedited documents to move the pardoning process forward.
Edward Gallagher could receive a pardon, per the Times. He was accused of shooting unarmed civilians and killing an enemy captive in Iraq.
A request was also made for a Blackwater security contractor found guilty in a deadly shooting, killing dozens of unarmed Iraqis in 2007, per the New York Times.
Major Mathew L. Golsteyn may also be pardoned. He is a Green Beret accused of killing an unarmed Afghani citizen in 2010, per the New York Times.
There is also a request regarding a group of Marine Corps members who allegedly urinated on the corpses of dead Taliban fighters, per the New York Times.
Go deeper: Trump gives Mayor Pete a new nickname
Go deeper