Trump's legal losing streak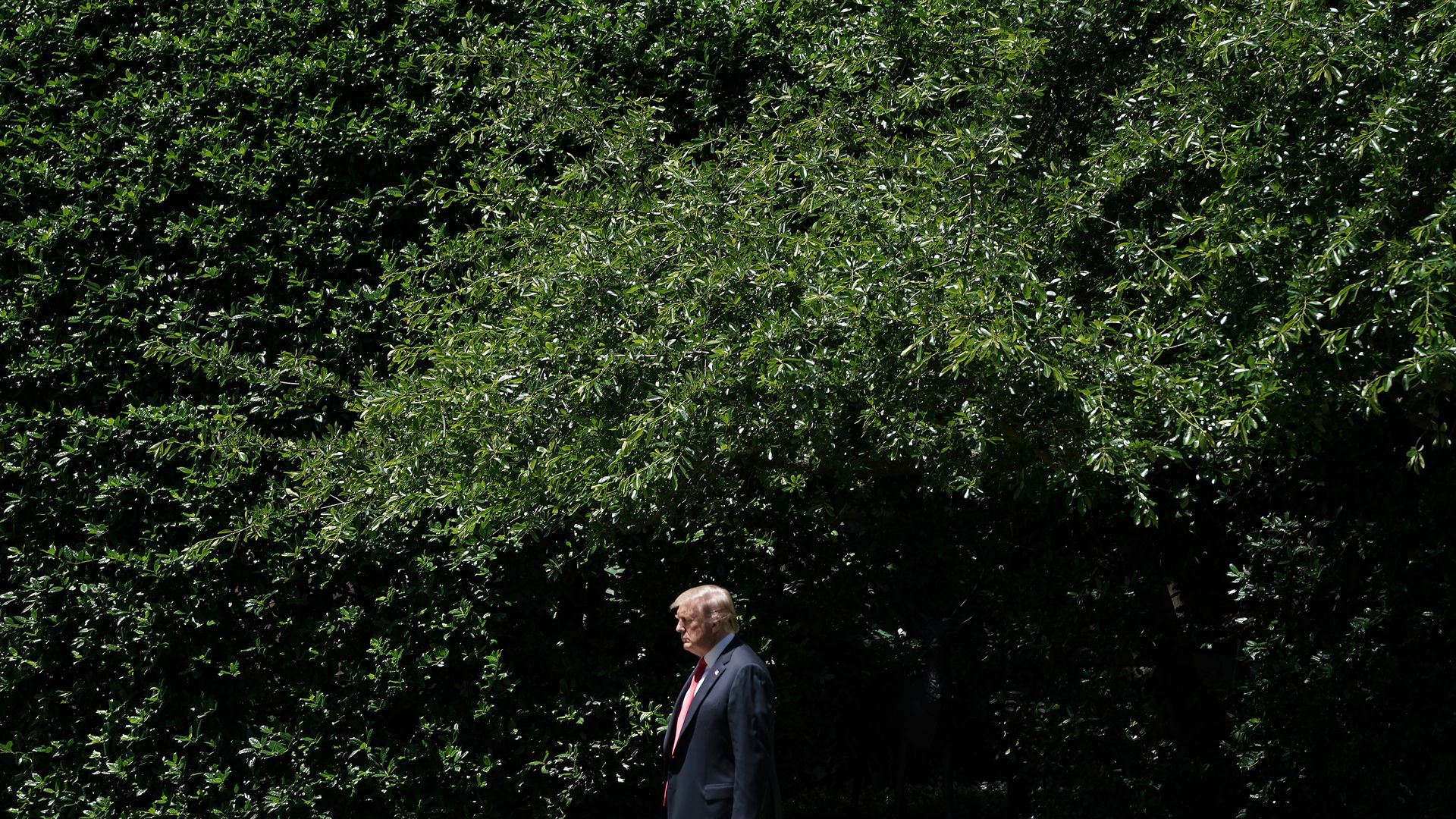 Strike 3 for President Trump in federal courts this week:
The latest: A federal judge in Oakland yesterday "blocked President Trump from building sections of his border wall using money redirected through a national emergency declaration," per the L.A. Times:
U.S. District Judge Haywood Gilliam granted "a preliminary injunction sought by the Sierra Club and a coalition of border community groups that sued the administration."
Why it matters: "The order blocks the use of $1 billion from the Department of Defense in Arizona and Texas, out of $6.7 billion that [the] Trump administration said it planned to direct toward building the wall," per Reuters.
The streak:
On Monday, U.S. District Judge Amit Mehta in Washington ruled against Trump in an accounting-records dispute with the House Oversight Committee, and "said lawmakers should get the documents they have subpoenaed."
On Wednesday, U.S. District Judge Edgardo Ramos in New York refused to block subpoenas — from the House Financial Services and Intelligence committees — for Trump records from Deutsche Bank and Capital One.
Also Wednesday, New York lawmakers gave final passage to legislation that would allow Trump's state tax returns to be released to Congress.
Go deeper