Amid push to investigate Russia probe, Giuliani met former Ukrainian diplomat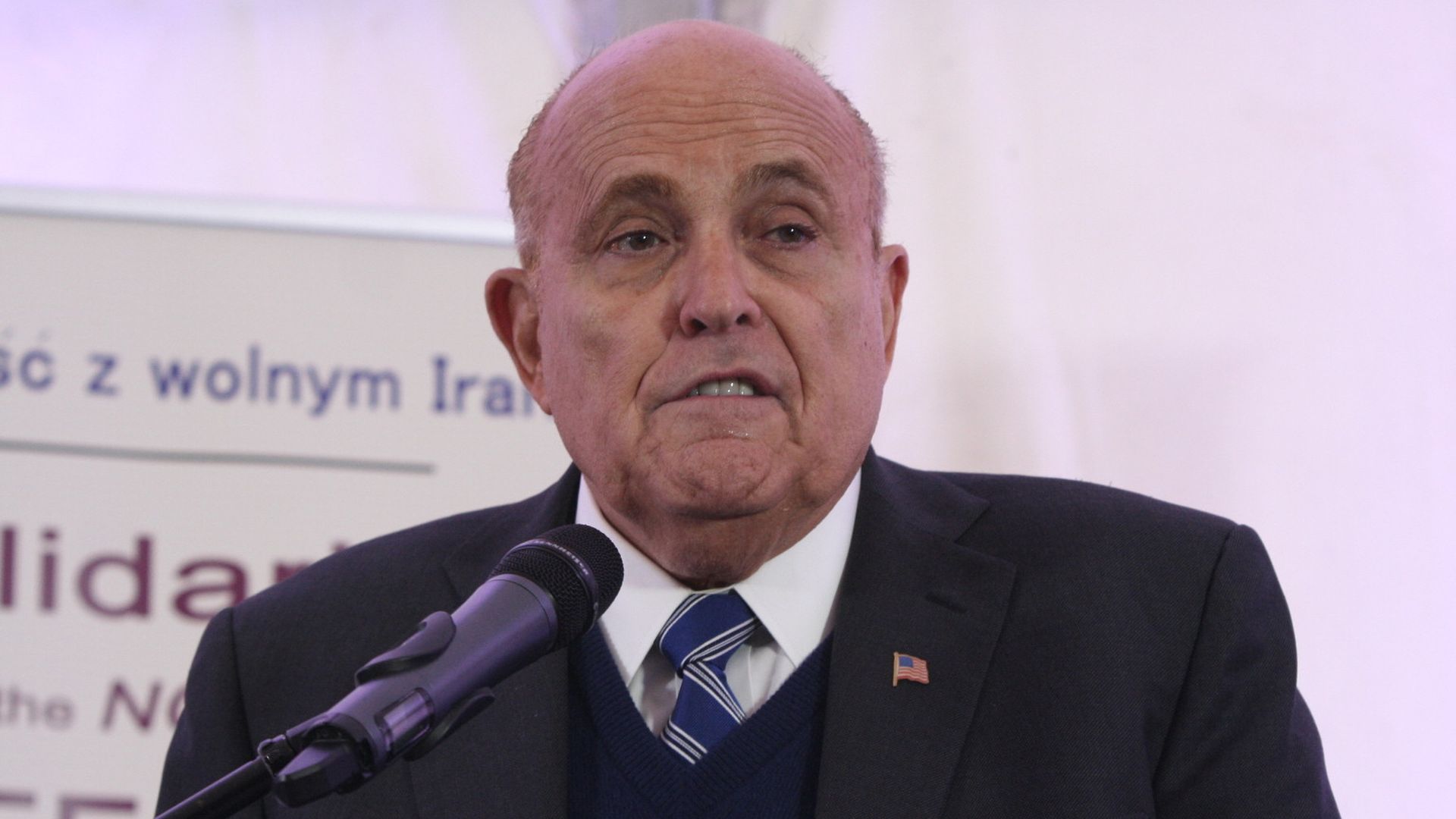 Rudy Giuliani told the Washington Post that he met with a former Ukrainian diplomat in New York last week, after publicly saying he wanted to ask the Ukrainian president-elect to investigate the origins of the Mueller investigation.
Catch up quick: Giuliani would not confirm the details of the meeting, but former diplomat Andrii Telizhenko has claimed that the Democratic National Committee worked with Ukraine in 2016 to find incriminating information about Paul Manafort, Trump's former campaign chair manager. The DNC has denied those claims, per the Post.
The big picture: This week, President Trump appointed Attorney General William Barr to "declassify, downgrade, or direct the declassification or downgrading of information or intelligence" related to the origins of the Mueller investigation.
Trump's allies in Congress have also pledged to investigate potential abuses by the intelligence community during the 2016 election — specifically whether the Russia probe was politically motivated.
Last month, Barr testified that spying by law enforcement officials on the 2016 Trump campaign "did occur." He later clarified that he wasn't saying improper surveillance occurred, but that he's "looking into it."
Flashback: This month, Giuliani canceled his trip to Ukraine to discuss the Russia probe — and potential conflicts of interest involving former Vice President Joe Biden — with President-elect Volodymyr Zelensky, after facing "withering attacks accusing him of seeking foreign assistance for President Trump's re-election campaign," per the NYT.
Yes, but: Giuliani told the Post that he is still interested in "investigating Democratic ties with Ukraine."
Go deeper:
Go deeper