Trump administration to give $16 billion in aid to farmers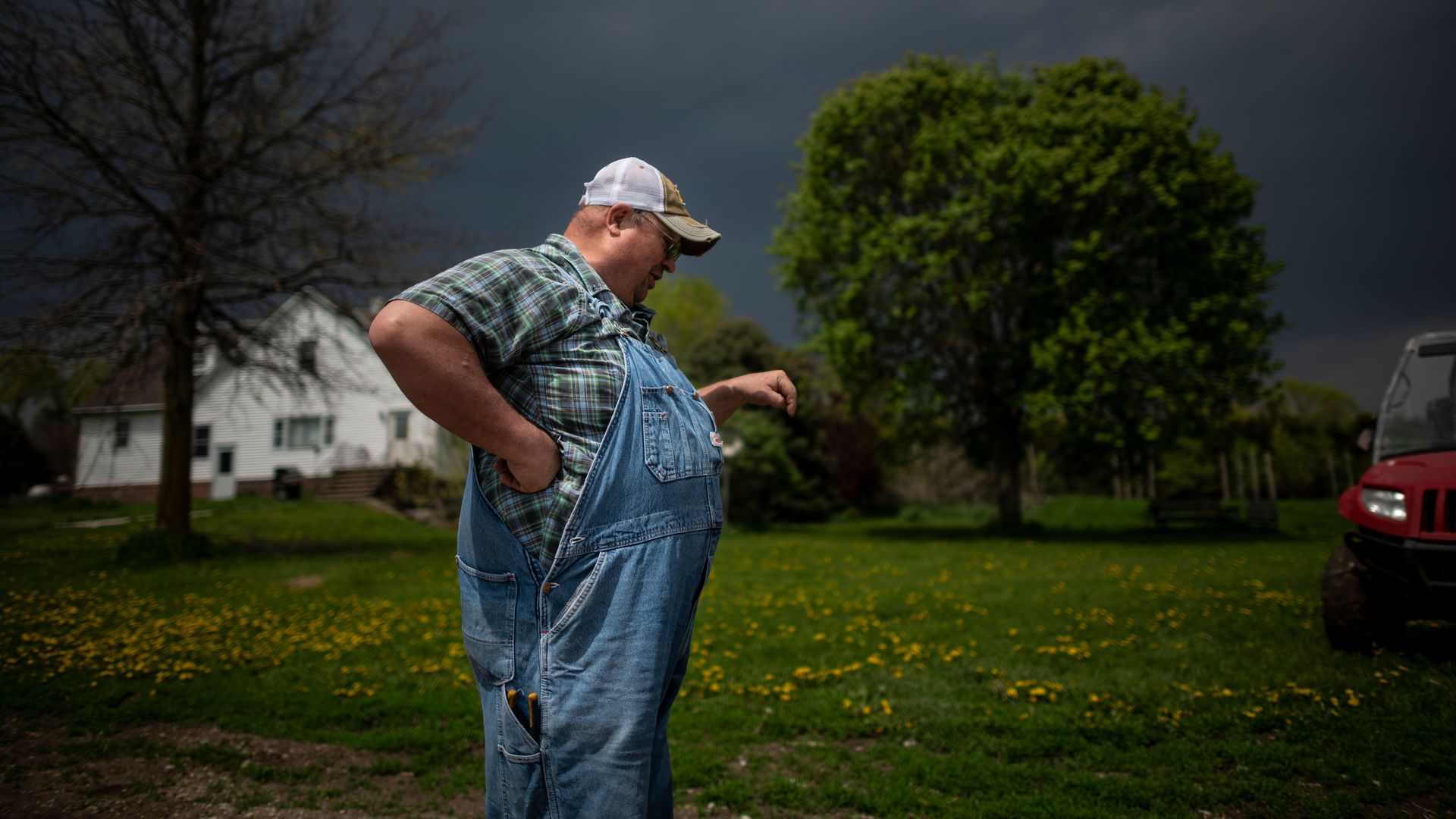 The Trump administration announced a $16 billion aid package for U.S. farmers on Thursday in an attempt to offset retaliatory Chinese tariffs.
Details: The USDA said on Thursday the $16 billion package will come in three separate installments. The first payment is scheduled to come out in July or August, and the second payment will be made in late fall. A third payment will be made in early 2020.
"We hope to have a trade agreement before the second and third payments are made... that will depend on whether there is still damage to our producers," a USDA spokesperson said on Thursday.
Context: The administration has already made $8.52 billion in direct payments to farmers to offset effects of the U.S.-China trade war. The planned amount of aid has been criticized by some farm-state politicians, like Sen. Joni Ernst (R-Iowa), as too low for their current economic stress as a result of the trade conflict.
Go deeper: For Trump, a China trade war election
Go deeper