Trump fires back at Tillerson over Putin preparedness claims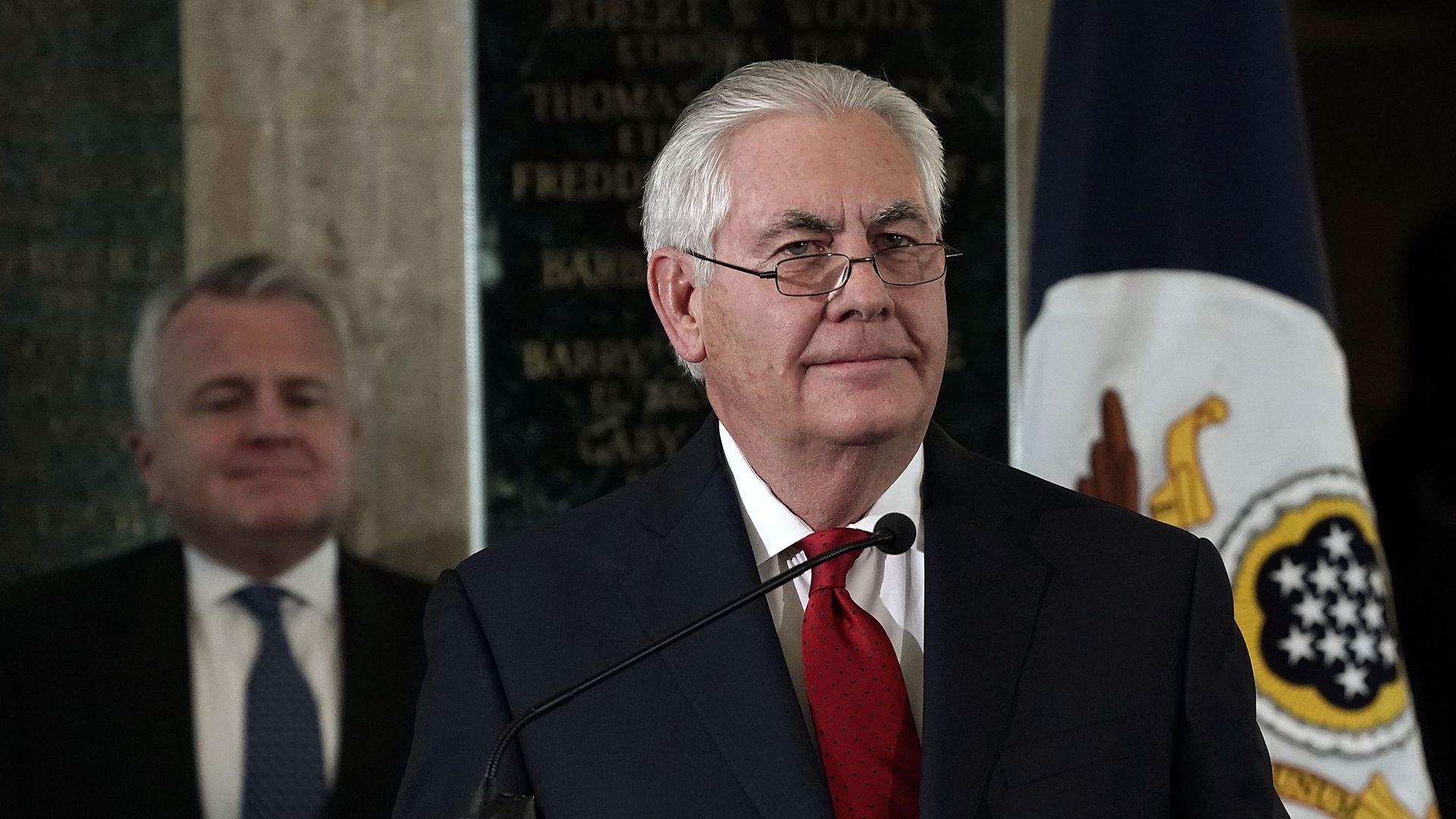 President Trump fired back at former Secretary of State Rex Tillerson in a Thursday tweet after reports that Tillerson disparaged the president's preparation for a 2017 meeting with Russian President Vladimir Putin:
"Rex Tillerson, a man who is 'dumb as a rock' and totally ill prepared and ill equipped to be Secretary of State, made up a story (he got fired) that I was out-prepared by Vladimir Putin at a meeting in Hamburg, Germany. I don't think Putin would agree. Look how the U.S. is doing!"
The backdrop: After a request from House Foreign Affairs Chairman Eliot Engel (D-N.Y.), Tillerson told the committee in a closed hearing Wednesday that "a discrepancy in preparation ... created an unequal footing" for the meeting in Hamburg, per the Washington Post.
Tillerson and other aides were present for the meeting, unlike the sit-down between Trump and Putin last year in Helsinki.
The U.S. side apparently anticipated a short meeting with Putin, but it turned into a wide-ranging, two-hour conversation between the leaders.
Tillerson told the committee that he thought the U.S. could be doing more to counter Russia, a person who was in the room told the Post.
Worth noting: Tillerson did not explicitly bash Trump during the hearing, stating that they share a common goal "to secure and advance America's place in the world and to promote and protect American values."
Go deeper: Trump mocks Tillerson, who accused him of wanting to break the law
Go deeper