How Opendorse helps college athletes build their brands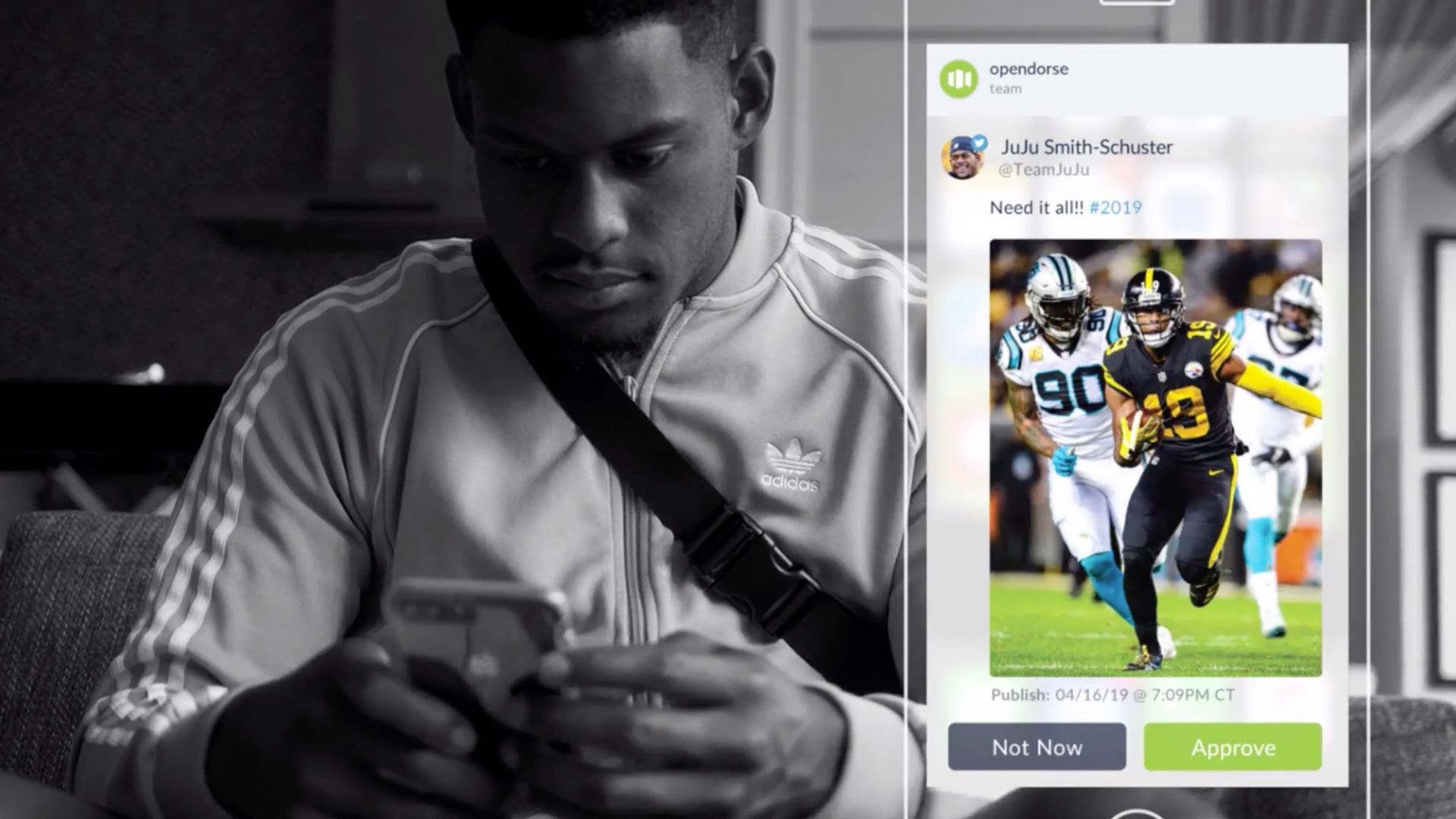 Founded by ex-Nebraska football players Blake Lawrence and Adi Kunalic, Opendorse is a platform that helps universities, leagues, teams, agencies and sponsors distribute social media content.
How it works: Let's say Alabama's social team takes photos at a game and wants to send them to players, coaches and alumni to share on their social channels. Instead of distributing the content via email or some unorganized process, they would upload it to Opendorse.
Within seconds, everyone receives a message that a social post is ready to approve or edit. One click later, it's posted.
This helps Alabama reach a wider audience, while helping the players grow their own brands with very minimal effort required. Everybody wins.
You can imagine this same kind of interaction happening between, say, Coca-Cola and an NBA star. Or the NFL Players Association and its members.
The big picture: While college athletes can't be compensated now, they can ensure that they're compensated later by building strong social followings during their time on campus.
Baltimore Ravens rookie WR Marquise Brown, for instance, can command exponentially more money from sponsors than his fellow rookies because of the following he built at Oklahoma — one of Opendorse's partners.
Go deeper