Julian Assange indicted on 17 new counts under Espionage Act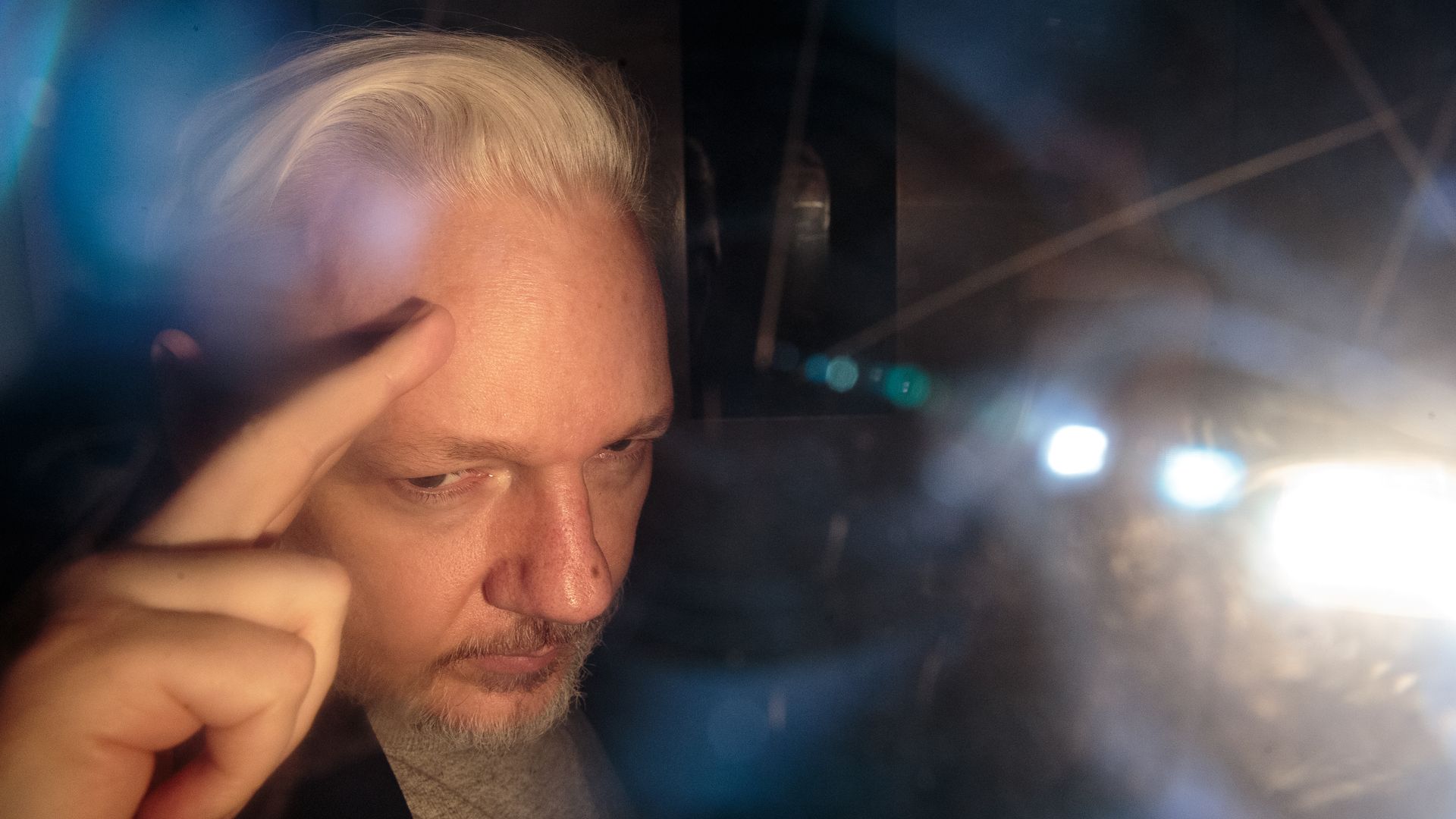 The Justice Department announced Thursday that a grand jury in Virginia has returned an 18-count superseding indictment against WikiLeaks founder Julian Assange for violating the Espionage Act by leaking U.S. military and diplomatic documents.
Why it matters: The new indictment adds 17 charges to the single count Assange was indicted on last month, and could raise significant questions about First Amendment protections for publishers of classified information.
Unlike the first indictment, which charged Assange with conspiring with former Army intelligence analyst Chelsea Manning to hack into a Defense Department computer, the new counts allege that he and Manning sought to "to subvert lawful restrictions on classified information and to publicly disseminate it."
The indictment also raises the stakes for the extradition battle playing out in U.K. courts, as Assange is also facing a revived investigation into rape charges from authorities in Sweden.
Be smart: As University of Texas law professor Steve Vladeck notes in a Twitter thread, "The issue isn't whether Assange is a "journalist"; this will be a major test case because the text of the Espionage Act doesn't distinguish between what Assange allegedly did and what mainstream outlets sometimes do, even if the underlying facts/motives are radically different."
Read the indictment:
Go deeper