Big Pharma is most afraid of Trump's drug pricing plan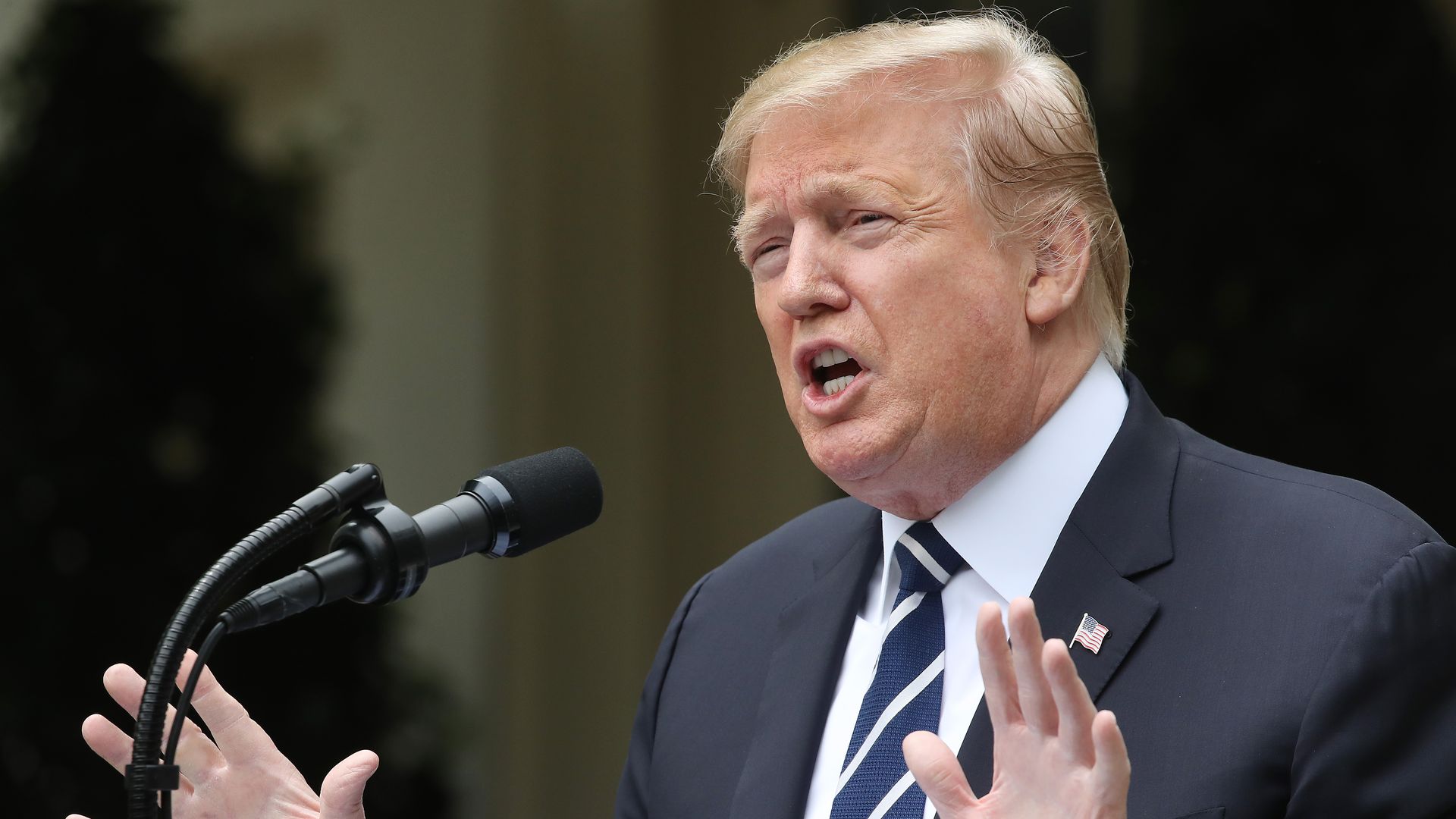 The pharmaceutical industry is very worried about the Trump administration's plans to cut drug costs, according to a PwC survey of industry executives.
The bottom line: The industry is most worried about the administration's plan to tie Medicare payments for certain drugs to the prices other countries pay.
By the numbers: Roughly 19% of the executives PwC surveyed said the international pricing proposal is the "most concerning" idea on the table.
That was followed by drug reimportation (16%), changes to the drug rebate system (16%) and mandates for value-based pricing (15%).
Between the lines: The industry can breathe easy on reimportation. It's always politically popular, but resistance from the FDA consistently stops it from actually happening.
International pricing and changes to the rebate system, however — 2 of the top 4 ideas industry fears most — are both working their way through the regulatory process.
Go deeper: Inside the complicated politics of Trump's rebate rule
Go deeper