Report: Amazon is designing a device that can gauge users' emotion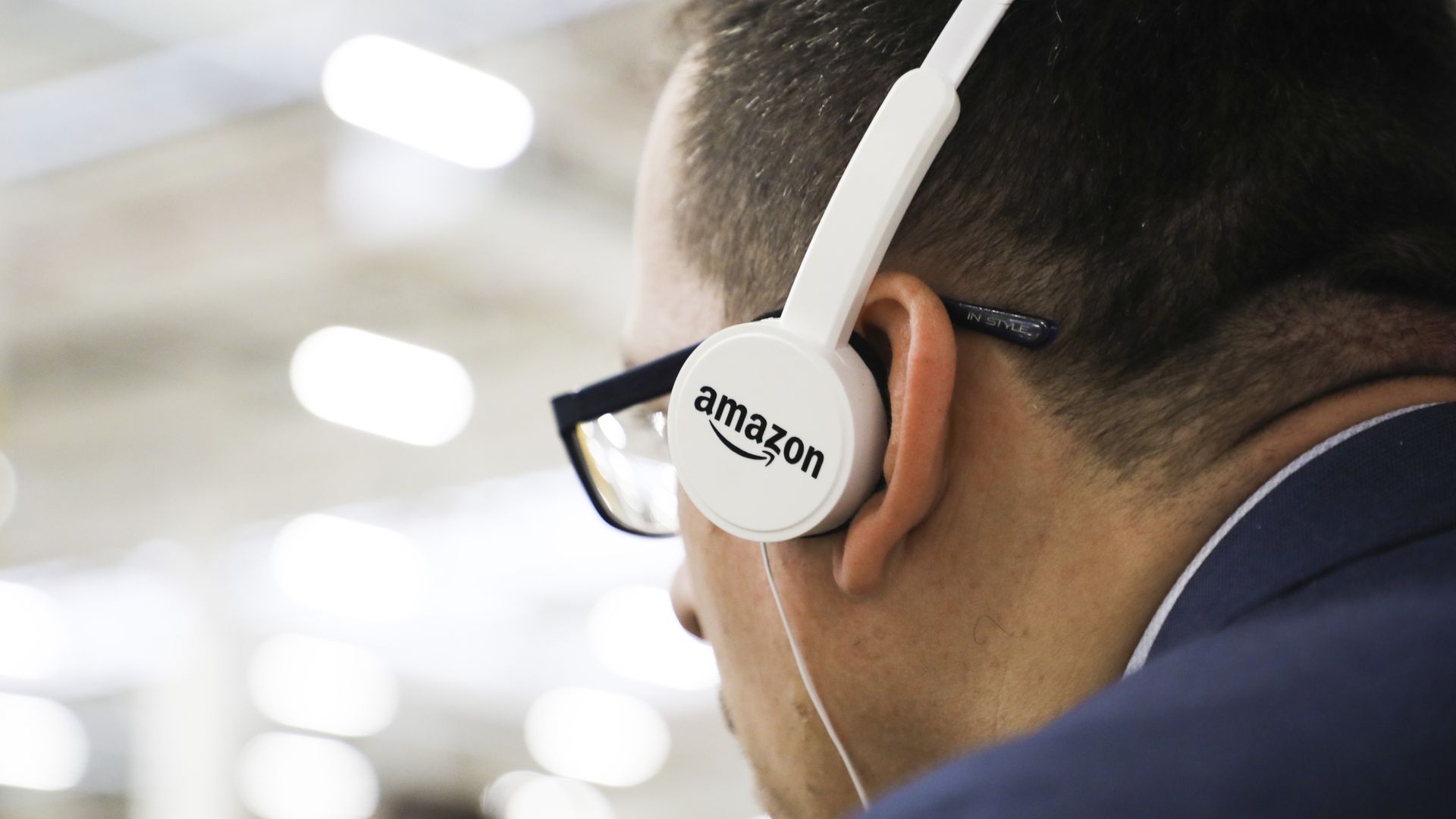 Amazon is designing a wearable "health and wellness product" that can understand and categorize human emotion by analyzing a person's voice, Bloomberg reports.
Our thought bubble, via Axios' Erica Pandey: Amazon wants to collect as much data as it can from its customers and use it to get better at marketing and selling products. Should it somehow perfect access to shoppers' emotional states, it could take that data collection many steps farther than keeping tabs on purchase history or music taste.
And this report comes at a time when Big Tech backlash and privacy concerns are at the top of the minds of lawmakers and regulators around the globe.
Details: According to documents obtained by Bloomberg, work on the device, which would be paired with a smartphone while being worn on the wrist, was recently ongoing — but it is unclear if the project, code-named "Dylan," will ever be commercially available.
Eventually the device's emotion-reading technology could "advise the wearer how to interact more effectively with others," according to Bloomberg's review of internal Amazon documents.
Go deeper: What Amazon already knows about you
Go deeper