Big GOP donors turn on Justin Amash over Trump impeachment comments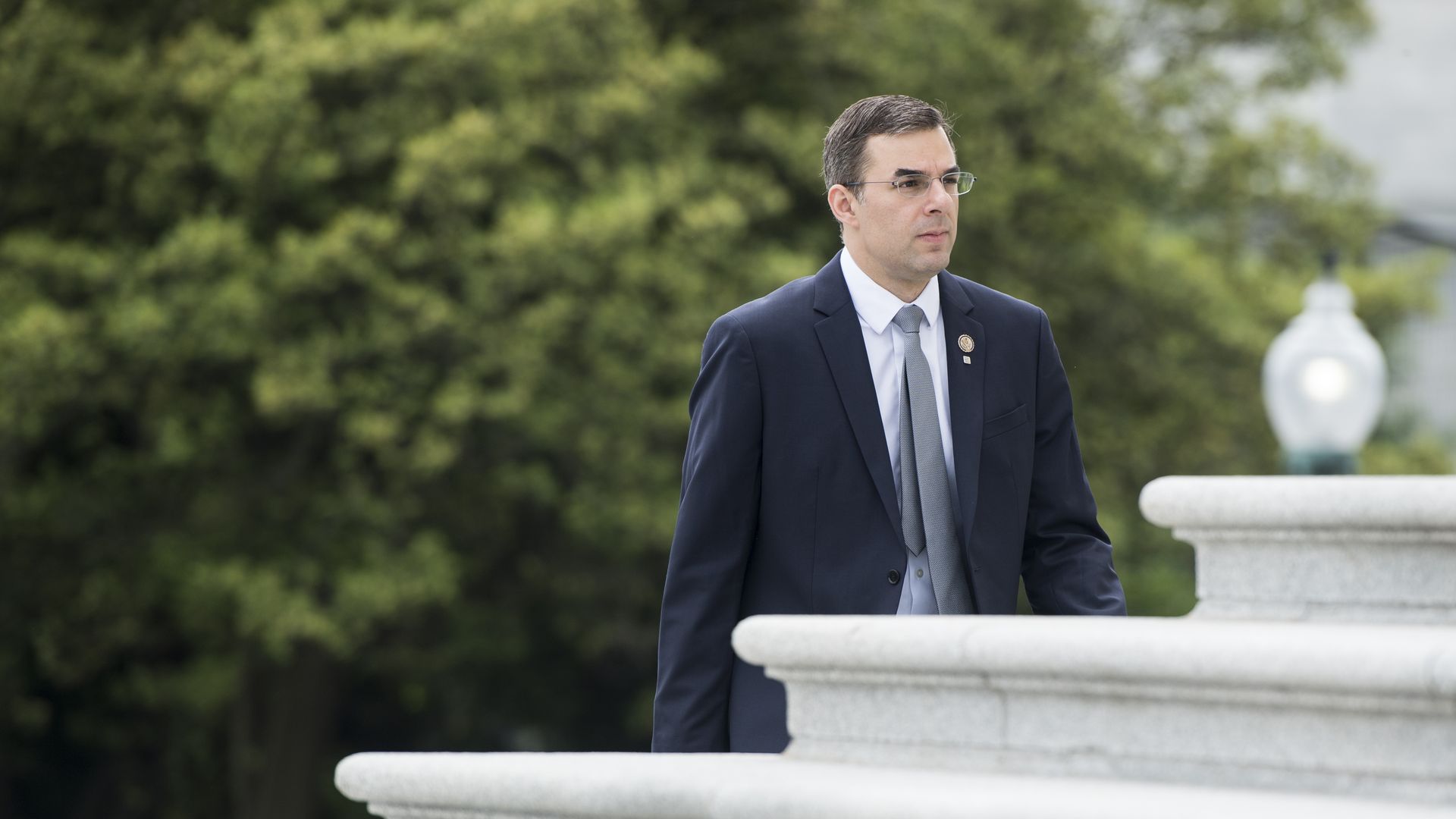 Michigan's influential and wealthy DeVos family will cease its support for Rep. Justin Amash, turning on the fifth-term Republican lawmaker after he tweeted that President Trump has engaged in "impeachable conduct," the Detroit News reported on Wednesday.
Why it matters: The backlash Amash has faced since his Saturday tweets, including condemnation from his own House Freedom Caucus, serves as evidence of the perils of criticizing Trump as a member of the Republican party. Within days of Amash's Twitter attack, the Michigan lawmaker earned himself a new primary challenger — state Rep. Jim Lower, a loyal pro-Trump conservative, per the Detroit News.
Context: To date, the DeVos family — hailing from Amash's west-central Michigan district — has contributed $65,000 to Amash's primary and general campaigns, The Daily Beast reports. Education Secretary Betsy DeVos was required to conclude her own political giving when she took her position in the Trump administration, but other DeVos family members continued their considerable fundraising efforts.
Amash — who the New York Times recently described as "a libertarian with a contrarian streak that earned him the nickname 'Mr. No'" — opposed Trump's nomination in 2016. The lawmaker sides with the president on roughly 62% of issues and votes, the lowest among any Republican in Congress, per ABC News.
What's next: Amash has floated the idea of running as a third-party candidate to challenge Trump in 2020, according to the Daily Beast.
Go deeper: Trump attacks Republican Justin Amash for endorsing impeachment
Go deeper