Schiff postpones Barr "enforcement action" meeting after agreement with DOJ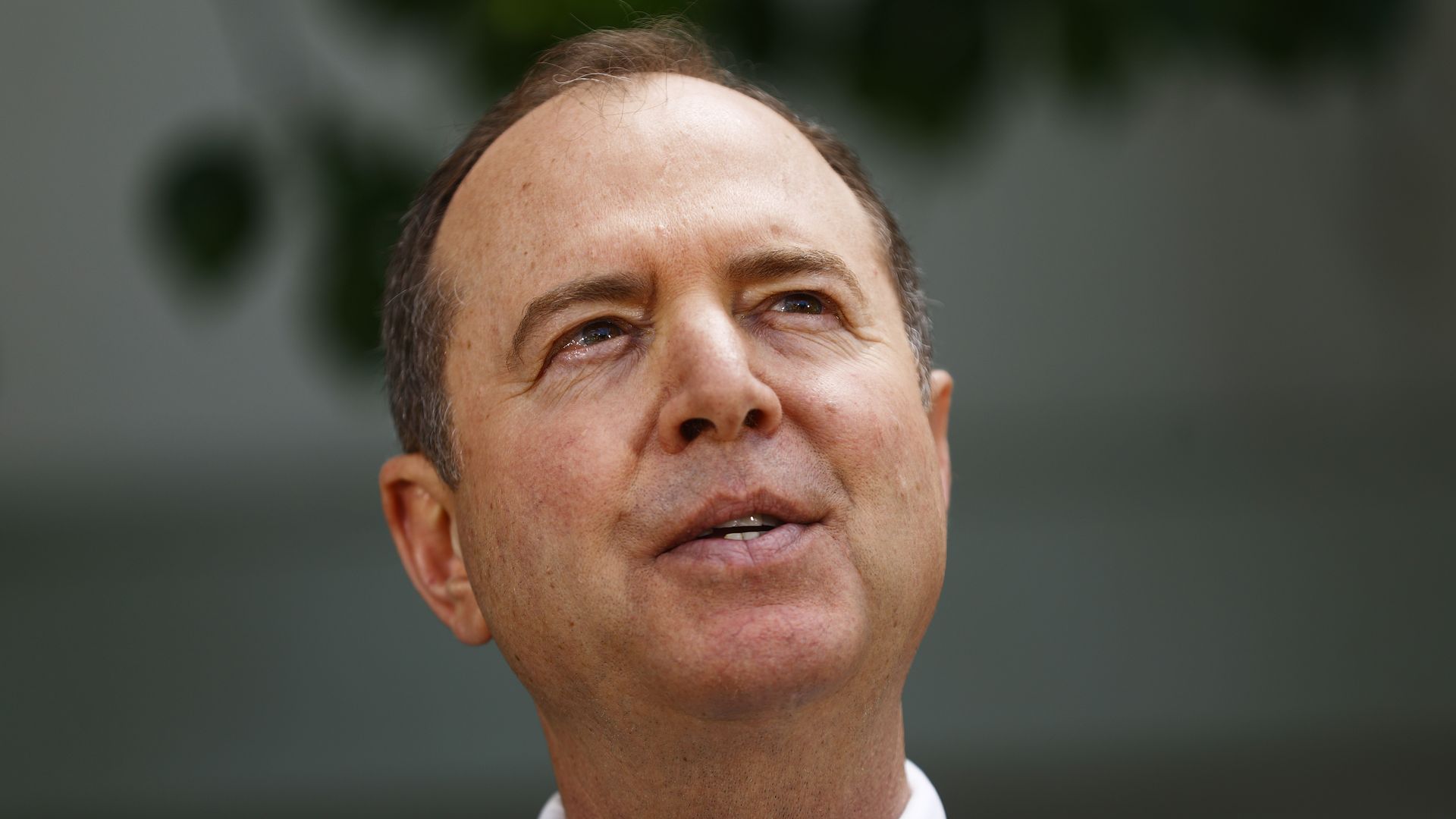 House Intelligence Chairman Adam Schiff (D-Calif.) canceled a planned Wednesday meeting to take "enforcement action" against Attorney General Bill Barr after the Justice Department's offer to provide more counterintelligence information that backed the Mueller report, CNN reports.
Why it matters: As CNN notes, "The decision to postpone the business meeting ... is a rare sign of the Trump administration and a House panel successfully negotiating around a Democratic subpoena for documents."
The state of play: Elsewhere on Capitol Hill, the House Judiciary Committee held Barr in contempt earlier this month after he failed to produce a full, unredacted copy of the Mueller report and its underlying materials.
Schiff issued a statement on canceling the meeting:
"The Department of Justice has accepted our offer of a first step towards compliance with our subpoena, and this week will begin turning over to the Committee twelve categories of counterintelligence and foreign intelligence materials as part of an initial rolling production. That initial production should be completed by the end of next week.
As a result of the Department's acceptance, the business meeting has been postponed. The Committee's subpoena will remain in effect, and will be enforced should the Department fail to comply with the full document request.
The Department has repeatedly acknowledged the Committee's legitimate oversight interest in these materials. I look forward to, and expect, continued compliance by the Department so we can do our vital oversight work."
Go deeper: House Intel Committee subpoenas DOJ for Mueller report
Go deeper