Trump pokes at Biden at Pennsylvania rally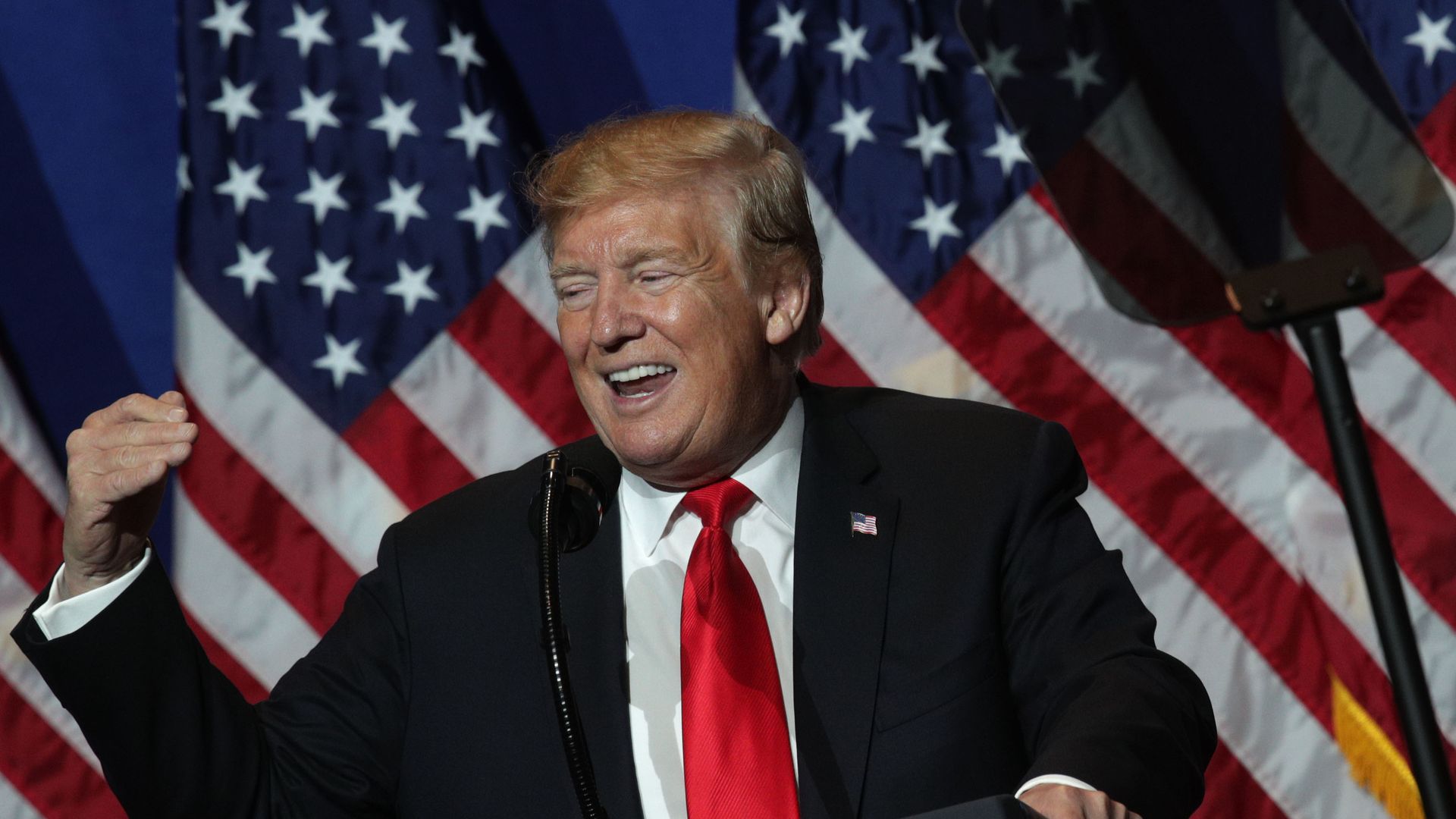 President Trump traveled to Montoursville, Pennsylvania, on Monday night — expressing confidence in his ability to win the key battleground state and taking the opportunity to attack former Vice President Joe Biden.
Details: Just 2 days after Biden hosted his own public event in Pennsylvania, the president campaigned on behalf of Republican Fred Keller, who faces Democrat Marc Friedenberg in a Tuesday election to fill an open House seat. The president frequently uses rallies to deride his opponents, but on Monday directed much of his commentary toward Biden.
What he's saying:
Before the event, Trump tweeted on Monday, saying: "Sleepy Joe Biden is pulling ahead and think about it, I'm only here because of Sleepy Joe and the man who took him off the 1% trash heap, President O! China wants Sleepy Joe BADLY!"
Trump ridiculed Biden for saying that China is not competition for the U.S., saying: "What they've done to us is indescribable, economically."
He said China hopes Biden takes the Oval Office so that it can continue to "make" $500 billion or more a year, continuing to falsely imply that China is paying his tariffs on U.S. imports of Chinese products.
"Don't forget: Biden deserted you. He's not from Pennsylvania. I guess he was born here, but he left you, folks. He left you for another state. Remember that, please."
Trump added that Biden had just 150 people at his first public campaign event, after telling the audience he needs a bigger event venue the next time he's in town.
Though he didn't include Biden's name, he condemned politicians who support NAFTA.
Why it matters: Trump's focus on Biden indicates his unease should he go up against the former vice president and longtime U.S. senator in 2020. Trump recently described Biden as the frontrunner in an interview with Politico, and his advisers take Biden seriously, indicating he is the one Democrat Trump fears most. Meanwhile, Pennsylvania is a state Trump worries could turn against him.
Go deeper: Scoop: trump fears Biden 2020, losing Pennsylvania
Go deeper