DOJ offers to provide House Intel with Mueller materials after Barr contempt threat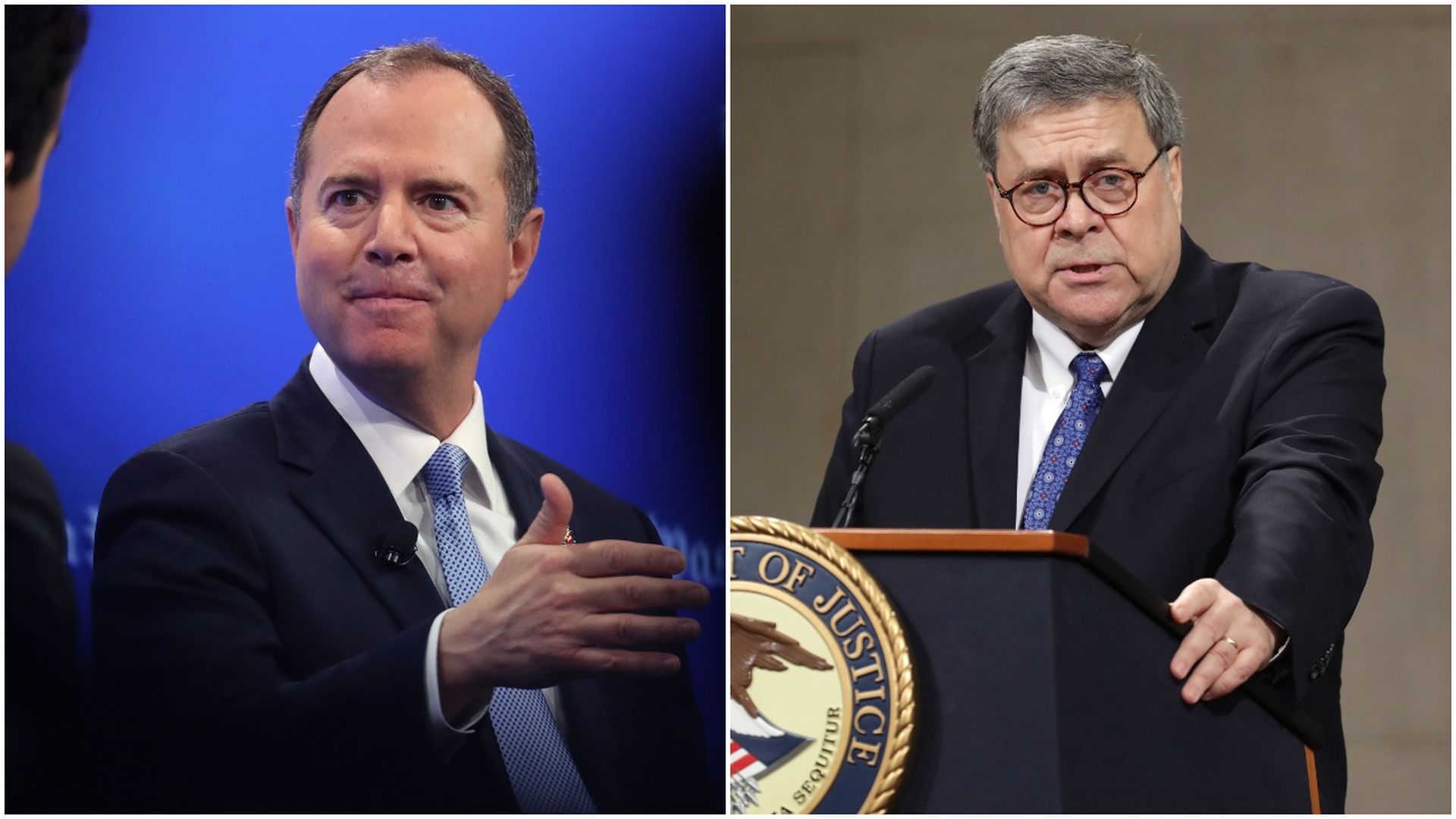 The Justice Department told House Intelligence Chairman Adam Schiff (D-Calif.) that it would be willing to provide his committee with some of the Mueller report's counterintelligence materials he requested if he backs off his threat to take "enforcement action" against Attorney General Bill Barr, according to a letter obtained by CNN.
"As we have previously stated, in recognition of the Committee's interest in
counterintelligence and foreign intelligence matters, the Department is willing to expedite access to the prioritized information identified by the Committee, provided that the Committee confirms today that it will not pursue any vote on an enforcement action, either on May 22, or while such good-faith accommodation measures continue."
The backdrop: Earlier this month, the committee issued a bipartisan subpoena for "all counterintelligence and foreign intelligence materials in the probe, the full report, and underlying evidence." The Justice Department called the subpoena "overbroad and unworkable," but — after Schiff told reporters he would hold a business meeting on Wednesday to take an unspecified "enforcement action" against Barr — now says it would be willing to "move forward with efforts to accommodate the Committee's legitimate interests in this area."
Go deeper