Kamala Harris' 2020 plan to fine companies that don't ensure equal pay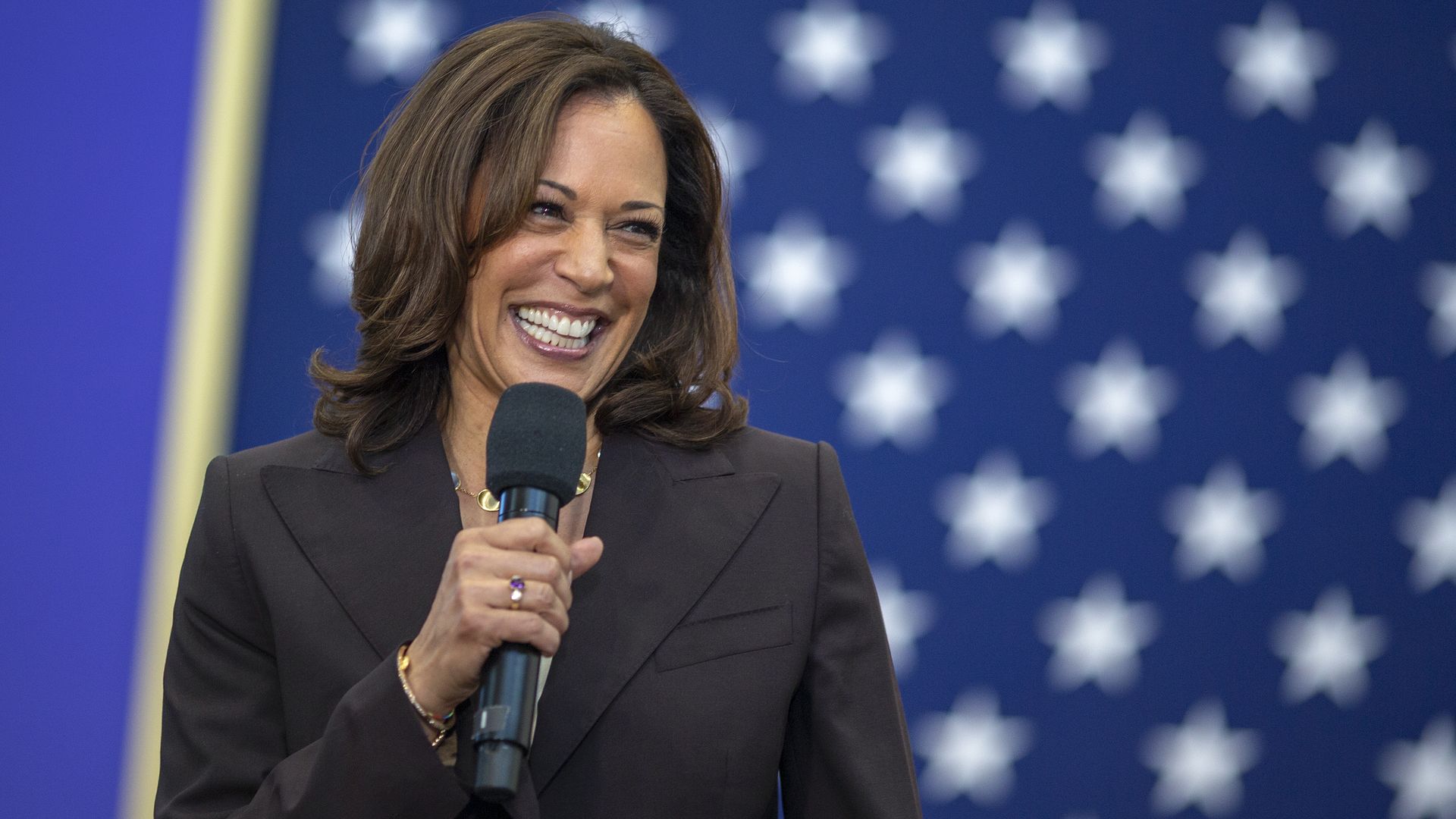 2020 Democratic candidate Sen. Kamala Harris revealed a proposal Monday to help close the gender pay gap in the U.S. by fining companies with more than 100 employees that don't guarantee equal pay, CNN reports.
Why it matters: Full-time women in the workforce earned 80% of what males earned in equivalent professions while black and Hispanic women earned even less, according to 2017 data from the U.S. Census Bureau.
Harris writes in her plan:
"This will radically change the way we enforce equal pay in America. Our current equal pay laws rely exclusively on proving instances of individual discrimination and place the burden entirely on employees to hold big corporations accountable. ... Under our plan, for the first time in American history, companies will be held responsible for demonstrating they are not engaging in pay discrimination."
Details:
If approved by Congress, companies would be required to submit data on what they pay employees annually.
Companies who do not comply will be penalized 1% of their daily profits for every 1% gap in pay between men and women.
The Harris campaign calculated that fines would total about $180 billion in 10 years, which she plans on investing in paid family leave and medical leave.
Go deeper