SNL: Alec Baldwin's Trump leads musical extravaganza in season finale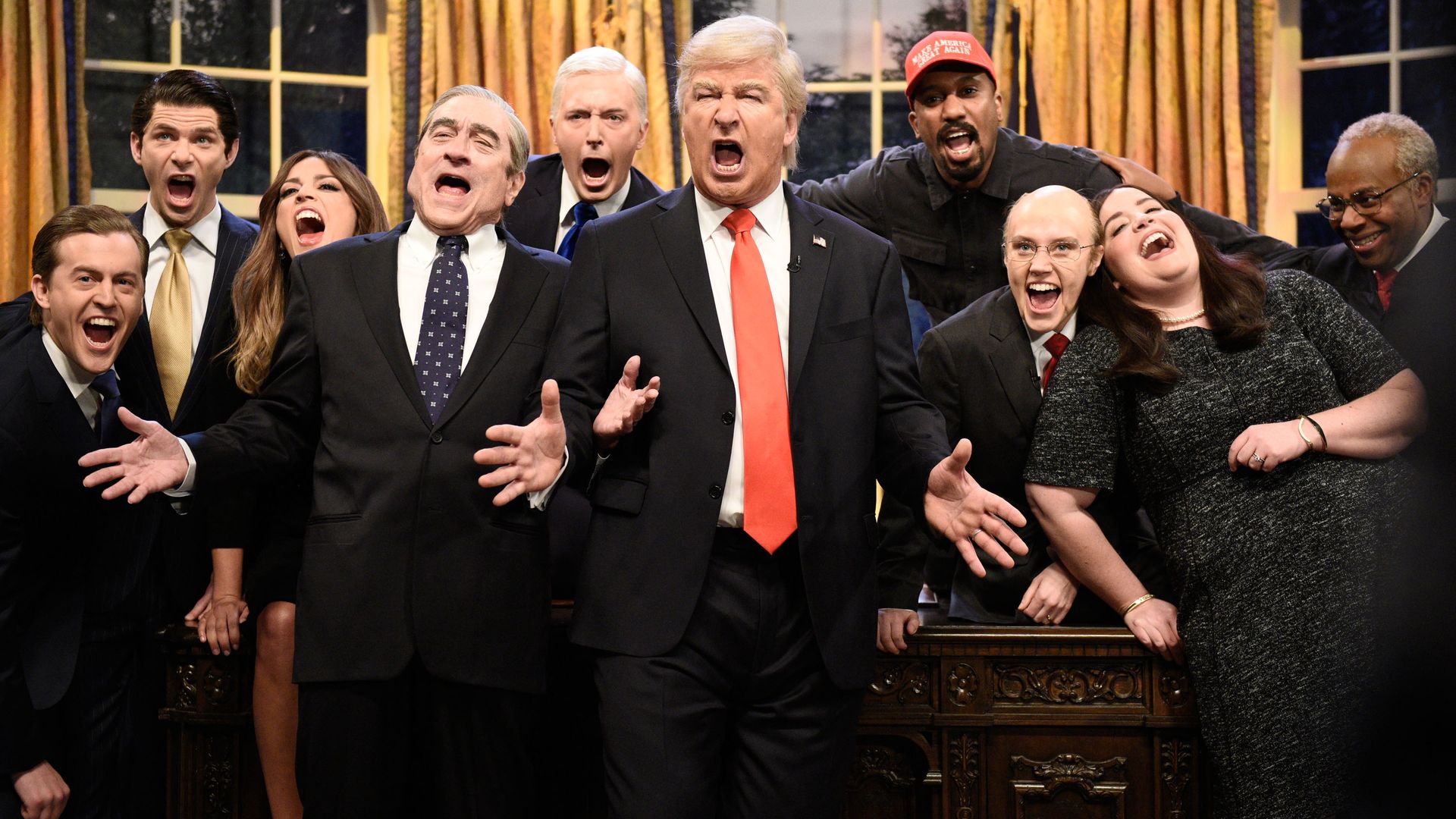 Alec Baldwin returned as President Trump to lead a musical extravaganza in the "Saturday Night Live" cold open in the final episode of season 44.
Details: Robert De Niro appeared as special counsel Robert Mueller as the cast sang a parody of Queen's "Don't Stop Me Now" to say he had "something very important" to tell the American people. But Baldwin butted in to exclaim, "No obstruction, no collusion."
Go deeper