One nation, drowning in debt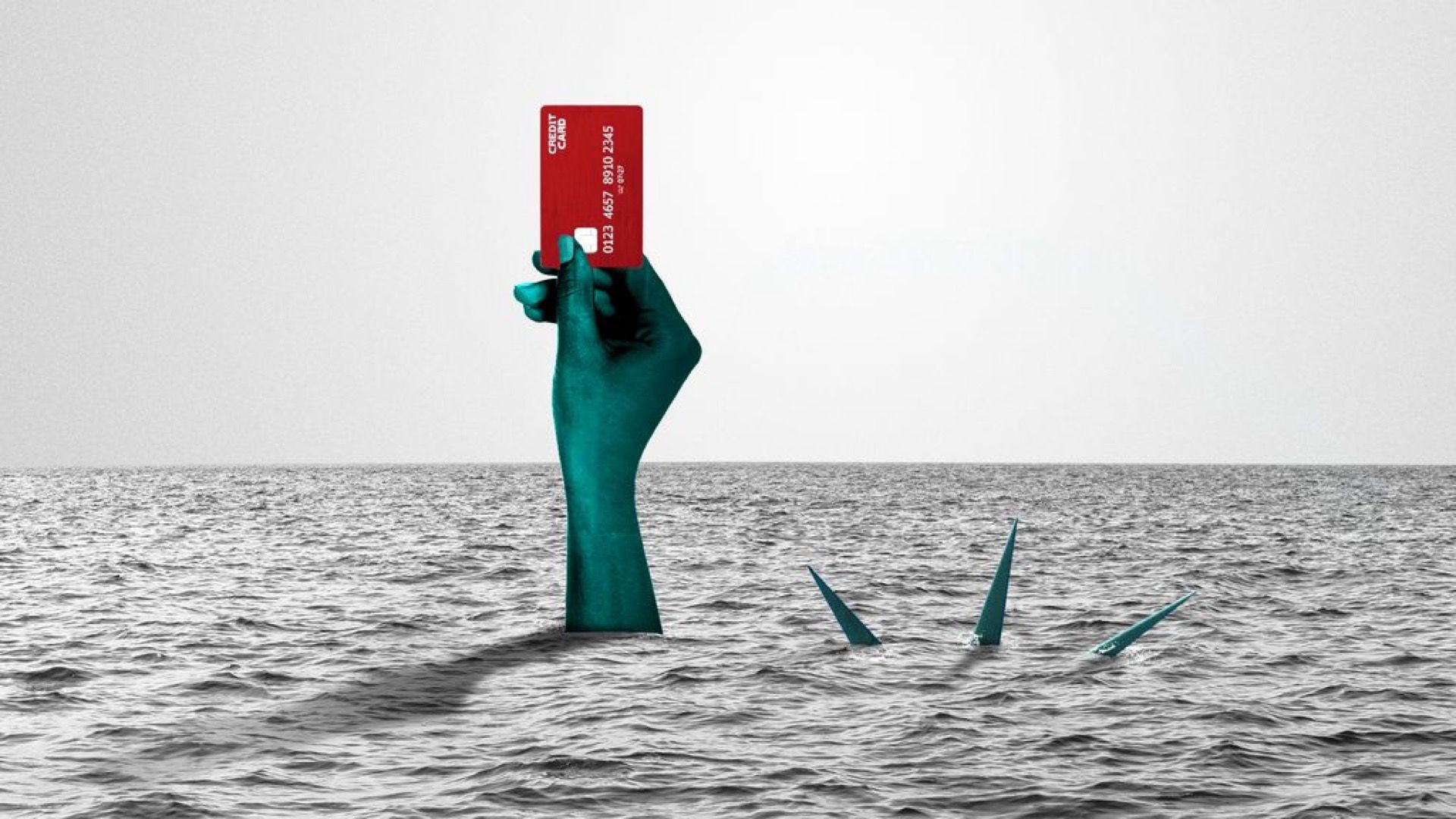 Mounting U.S. debt, and rising credit-card delinquencies, are creating what one big bond investor describes as a "cocktail of economic risk."
Why it matters: These realities run contrary to the overall narrative of a strong U.S. economy.
What's happening: The Federal Reserve warned that corporate America is taking on too much debt, Axios' Dan Primack writes.
Rising consumer debt is also a worry. U.S. banks are tightening their lending standards and raising rates on commercial loans and credit cards, according to Axios' Dion Rabouin and Courtenay Brown.
Credit card delinquency rates in Q1 hit the highest level since 2012, driven partly by a spike in overdue payments by people ages 18–29, according to the New York Federal Reserve.
U.S. national debt is $1 trillion higher than the previous record.
What they're saying: "Junk bonds are flying out the door once again. Deeply indebted companies are borrowing even more to pay equity holders." (Bloomberg)
On the consumer front: "Borrowers think life is good and income is rising, and ... they overextend themselves," said James Chessen, chief economist at the American Bankers Association. "You tend to see more of that behavior" toward the end of an economic cycle.
What to watch: As companies struggle under their enormous debt loads, expect them to start looking to the high-flying stock market for rescue.
First up: Chewy, being spun out by its highly-leveraged parent, PetSmart, for much-needed cash.
Go deeper ... Warning: Signs of credit crisis grow
Go deeper