Axios Pro Rata
May 07, 2019
Top of the Morning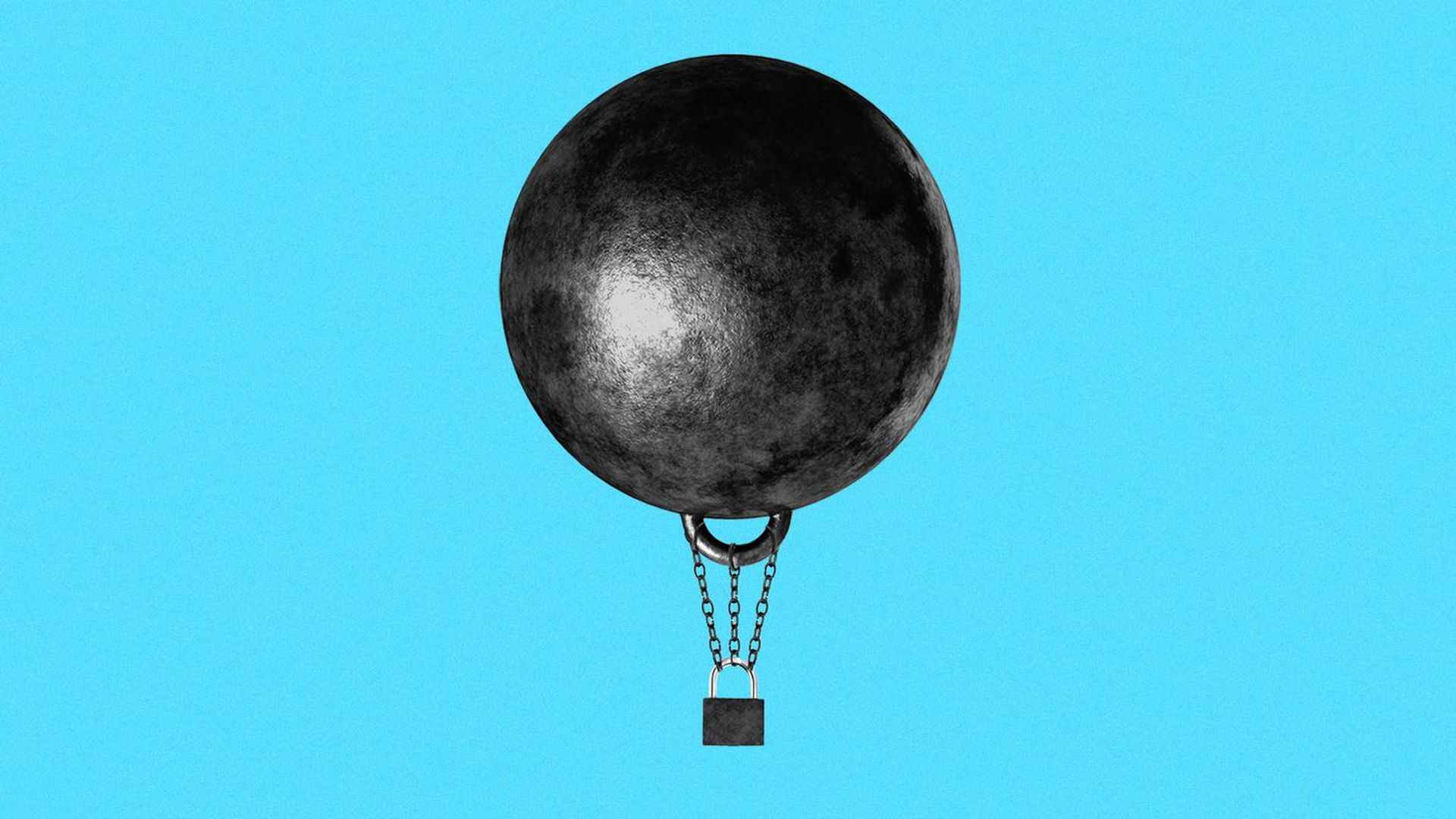 The Fed might not be raising rates, but it is again warning about Corporate America's reliance on leveraged loans.
Why it matters: An economic slowdown could create a sharp spike in defaults, affecting not just individual companies but also mutual funds that hold bank debt or leveraged loans themselves.
Per the central bank's latest Financial Stability Report:
Leveraged loans now stand at $1.15 trillion.
That's represents a 20.1% increase during 2018, compared to an average growth rate of 15.8% between 1997 and 2018.
The current total is larger than prior peaks in 2007 and 2014.
It's not just the aggregate numbers that worry central bankers. It's also the continued weakening of leveraged lending standards and covenants. For example, the share of large loans with debt-to-EBITDA ratios above 6x is now higher than during prior peaks in 2007 and 2014. Moreover, a Moody's index tracking the strength of leveraged loan covenants is at its lowest level since the index launched in 2012 — including a substantial rise in cov-lite loans.
The Fed acknowledges that leveraged loan credit performance has remained "solid" with low default rates,"in part reflecting the relatively strong economy." It also believes today's leveraged loan bundles are better structured than pre-crisis residential mortgage bundles.
That's a major contrast from 2008, in that the Fed in 2019 suggests these loans could create a severe bubble deflation rather than an all-out pop. But perhaps the biggest difference is that the Fed and others are actually sounding preemptive alarms. If things get messy this time, no one will be able to pretend they weren't warned.
Also...
⛽ Oil patch: Anadarko switched takeover horses yesterday, saying that Occidental Petroleum's $76 per share bid was "superior" to a $65 per share offer from Chevron.
What's next: Chevron has four days to revise its bid or walk away with a $1 billion termination fee (which Occidental offered to cover). So far it hasn't commented.
Clarification: Yesterday's BFD was Occidental's sweetened bid for Anadarko, and noted how an increased cash portion eliminated the need for shareholder approval. To be clear, it eliminated the need for Occidental shareholder approval — something that had previously been raised by Anadarko as a reason to prefer Chevron's bid.
• Take it with a grain of Sohn: Yesterday was the annual Ira Sohn Investment Conference, in which a group of hedge fund managers is asked to give their best investment picks for the upcoming year. The good part is that the managers pledge to give away their own "pick" profits to charity. The bad part? Well...
Institutional Investor: "Last year's stock picks — both longs and shorts — have fallen an average of 2.3% since they were presented at Sohn. Moreover, that loss doesn't include one manager's disastrous call on Bitcoin, which is down 36 percent since last year's event."
WSJ went straight monkey, having columnists throw literal darts at newspaper stock listings: "The columnists' eight long and two short picks beat the pros' selections by a stinging 27% in the year through April 22."
🎧 Pro Rata Podcast features a conversation with NY Times columnist Farhad Manjoo, who recently wrote that the Uber IPO is a "moral stain on Silicon Valley." Listen here.
The BFD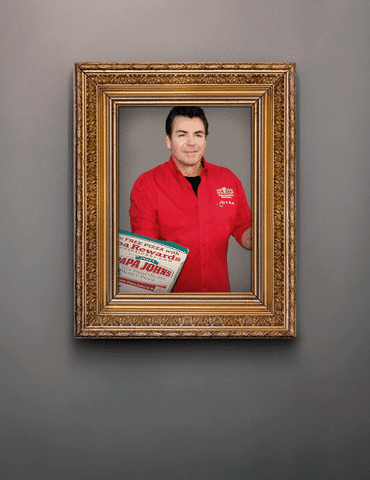 Papa John's (Nasdaq: PZZA) founder John Schnatter has engaged financial advisors to explore the sale of all or part of his 31% stake in the company, per a regulatory filing. His position has a current market value of around $500 million.
Why it's the BFD: Papa John's is the world's third-largest pizza delivery chain, and pizza remains the world's best food. (Disclaimer: correlation ≠ causation).
Bottom line: "Ten months ago, the pizza chain ousted Schnatter as chairman after it was reported that he used a racial slur on a conference call. Sales tumbled, and Papa John's has struggled to recover. At the same time, Schnatter filed several lawsuits against the company he founded in a bid to regain control but agreed to dismiss them as part of a settlement with Papa John's." — Amelia Lucas, CNBC
Venture Capital Deals
• Cruise, the self-driving tech company acquired by GM and then spun out into an independent company, raised $1.15 billion at a $19 billion post-money valuation from T. Rowe Price and return backers GM, SoftBank Vision Fund and Honda. http://axios.link/dD0T
• Gett, an Israel-based ride-hail company mostly focused on corporate clients, raised $200 million in equity and debt funding at a $1.5 billion post-money valuation. Return backers include VW, Kreos and Access Industries. http://axios.link/pYLF
• Clip, a Mexican payments startup, raised around $100 million from SoftBank and General Atlantic, per Reuters. http://axios.link/mynT
🚑 Noom, a New York-based health coaching app, raised $58 million. Sequoia Capital led, and was joined by Aglaé Ventures, Samsung Ventures and individual angels. http://axios.link/ynLH
• Tourlane, a Germany-based online travel-booking platform for multi-day tours, raised $47 million in Series C funding. Sequoia Capital and Spark Capital co-led, and were joined by return backers DN Capital and Holtzbrinck Ventures. http://axios.link/zTqh
🚑 Promethera Biosciences, a Belgian developer of a liver disease cell therapy, raised €39.7 million in Series D funding co-led by Itochu and Shinsei Capital Partners. http://axios.link/2Xas
🚑 Trusted Health, a San Francisco-based career platform for nurses, raised $20 million in Series A funding. Craft Ventures led, and was joined by seed backers Felicis Ventures and Founder Collective. http://axios.link/dyMq
• LeQuest, a Dutch med-tech education startup, raised €7 million. MedFinance and InnovationQuarter were joined by return backers NextGen Ventures, Noaber Ventures and Philips Health Technology Ventures. http://axios.link/L428
• Indose, a Woodland Hills, Calif.-based maker of a precise dosage vaporizer, raised $3.5 million in Series A funding led by Casa Verde Capital. http://axios.link/eOJw
• Sirion Labs, a Singapore-based provider of outsourcing, procurement and contract management SaaS, is in talks for a "significant" investment from Tiger Global Management, per DealStreetAsia. http://axios.link/fHSc
Private Equity Deals
• Blue Point Capital Partners acquired TAS Environmental Services, a Fort Worth, Texas-based environmental and industrial services platform. www.taslp.com
• Consilium and Progressio agreed to buy Italian frozen foods purveyor Gelit for €70 million from Conagra Brands (NYSE: CAG). http://axios.link/DzCS
• KJK Management acquired Elan, a Slovenian sporting goods company. http://axios.link/li5b
• O2B Kids, a Gainesville, Fla.-based portfolio company of Spire Capital, acquired Brookside Academy, an early education services provider with two locations in Georgia. www.o2bkids.com
• OpCapita completed its $300 million purchase of Maurices, a Duluth, Minn.-based women's clothing retailer, from Ascena Retail Group (Nasdaq: ASNA). http://axios.link/x3Wl
🚑 SemiTorr, a Portland, Ore.-based life sciences distributor backed by Transom Capital, acquired Denver-based rival Tru-Flow. www.semitorrinc.com
• Sign-Zone, a Brooklyn Center, Minn.-based portfolio company of Pfingsten Partners, acquired Promic, a Dutch designer and distributor of promotional displays. www.signzoneinc.com
• Wind Point Partners acquired A&R Logistics, a Louisville, Ky.-based provider of dry bulk logistics for the chemical and plastic industries. www.ardoingitright.com
Public Offerings
☕ Luckin Coffee, a Chinese coffee chain, set IPO terms to 30 million shares at $15-$17. It would have a fully-diluted market value of $3.7 billion, were it to price in the middle, and plans to trade on the Nasdaq (LK) with Credit Suisse as lead underwriter. Shareholders include Joy Capital and Blackrock. http://axios.link/Jt4y
Liquidity Events
🚑 Lundbeck agreed to buy Abide Therapeutics, a La Jolla, Calif.-based developer of a Tourette's syndrome treatment, for upwards of $400 million ($250m upfront). Abide backers include Cardinal Partners. http://axios.link/CKdd
• Onex Partners is seeking a buyer for all or part of U.S. discount grocer Save-A-Lot, according to Reuters. http://axios.link/XVU8
• TA Associates and Teachers' Private Capital are seeking a buyer for Flexera, an Itasca, Ill.-based maker of app usage management software that could fetch upwards of $3 billion, per Bloomberg. http://axios.link/LN3j
• Tendril, a Boulder, Colo.-based company that has raised over $200 million in VC funding, agreed to buy EnergySavvy, a Seattle-based personalized utility customer engagement software company that raised around $30 million from Prelude Ventures, EnerTech Capital, Inherent Group, Great Plains Energy, Kansas City Power & Light, Green D Ventures and Alumni Ventures Group. http://axios.link/NcJd
More M&A
• Hudson's Bay Co. (TSX: HBC) said it is exploring a sale or merger for department store operator Lord + Taylor. http://axios.link/evkO
• Iliad (Paris: ILD) agreed to sell its France and Italy mobile towers to Spain's Cellnex (BME: CLNX) for €2 billion. http://axios.link/Q7DU
• Industrious, a Brooklyn-based workspace operator that has raised $160 million from firms like Riverwood Capital and Fifth Wall Ventures, acquired smaller rival TechSpace. http://axios.link/OBXB
• Lufthansa says it will bid on German airline Condor, currently owned by Thomas Cook (LSE: TCG). http://axios.link/uKYE
• Volkswagen has informally approached possible buyers for MAN Energy Solutions, a maker of large diesel engines for ships and power generators that could fetch around €3 billion, per Reuters. http://axios.link/5ho0
🍔 Whataburger, a San Antonio-based quick-serve burger chain, hired Morgan Stanley to find a buyer for all or part of the company, per Reuters. It could be valued north of $6 billion. http://axios.link/xKko
Fundraising
• Radical Ventures of Toronto raised US$350 million for a new fund focused on AI. Limited partners include CPPIB, PSP Investments, TD Bank and Wittington Investments. In related news, former TD Bank CEO Ed Clark joined Radical as a partner. www.radical.vc
• TA Associates raised $8.5 billion for its eighth flagship private equity fund. www.ta.com
It's Personnel
• Tony Bates, the former Skype CEO and head of growth equity for Social Capital, joined Genesys as CEO. Genesys is an omnichannel customer experience and contact center company backed by Hellman & Friedman.
• Hercules Capital promoted R. Bryan Jadot to head of life sciences venture lending and Steve Kuo to head of tech venture lending. www.htgc.com
• Cameron Hillyer joined Farallon Capital Management as CFO, per his LinkedIn page. He previously was a partner and COO of Saba Capital Management.