Trump has big plans for his border wall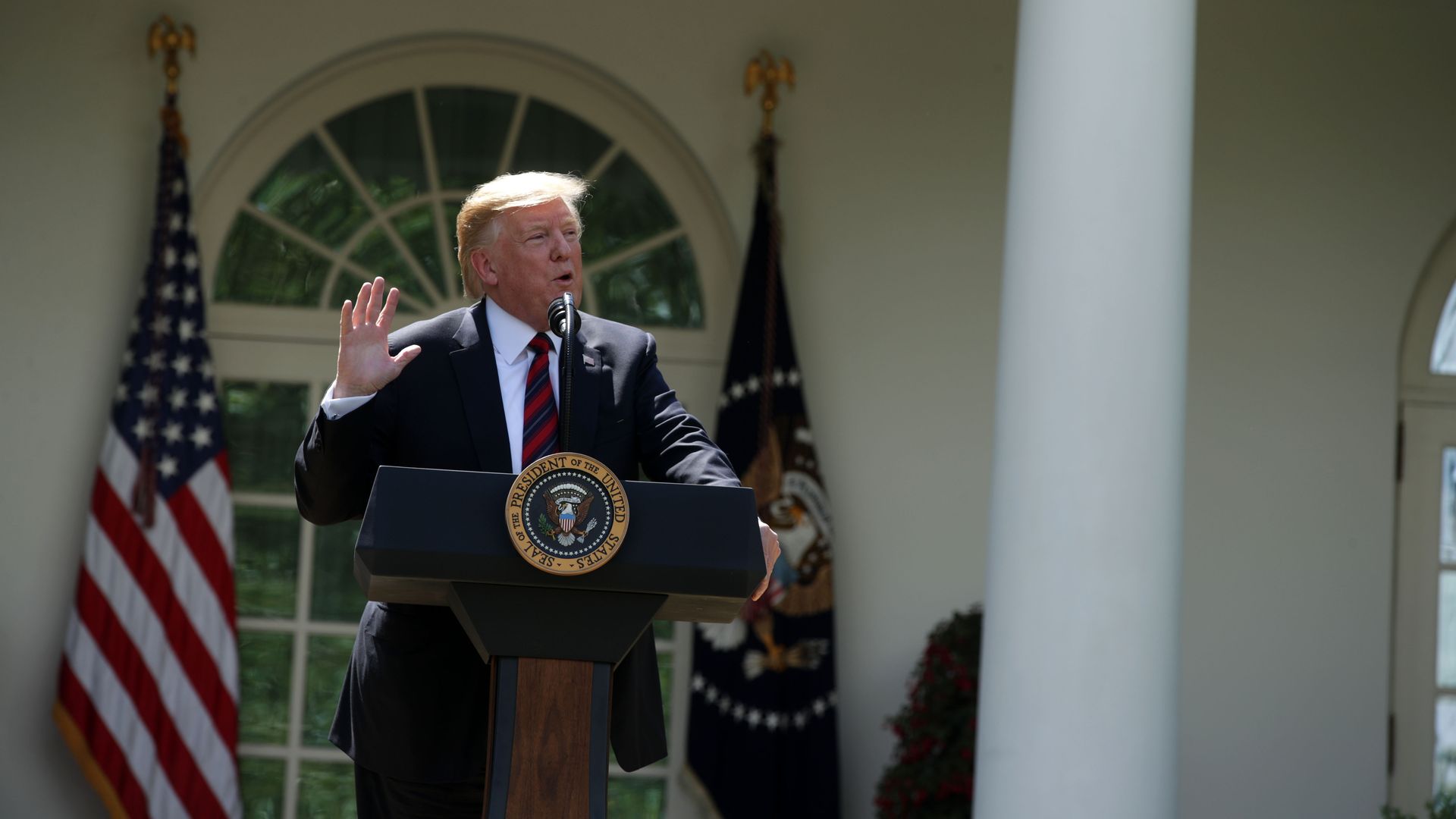 President Trump's doesn't envision the barrier at the southern border between the U.S. and Mexico to be made of concrete, but instead imagines it will be comprised of steel bollard fencing, spikes and painted black, reports the Washington Post.
Why this matters: The Trump administration is taking billions of dollars from military funds to quickly construct the border wall, and the president is tying to take control of every small detail, frequently changing his mind and leaving engineers, aides and officials befuddled, per the Washington Post.
Details: Trump wants the bollards to be painted black so it will be too hot for climbers in the summer. He also wants fewer and smaller gates, per the Washington Post, and imagines the " structure be physically imposing but also aesthetically pleasing." Homeland Security declined to comment on Trump's recommendations.
Go deeper: Pentagon directs $1 billion to go toward building Trump's border wall
Go deeper