Taiwan becomes the first Asian country to legalize same-sex marriage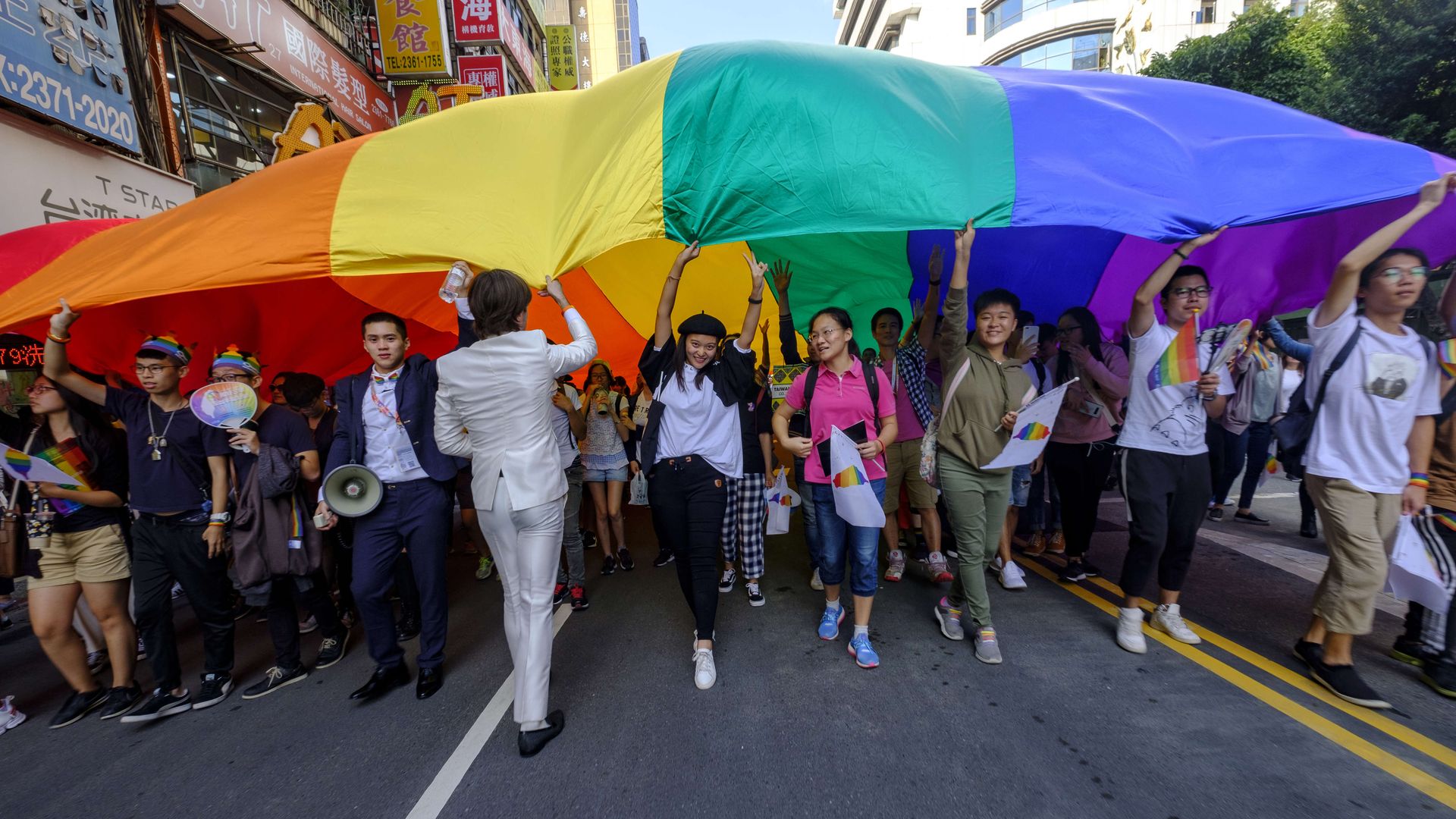 Taiwan's parliament legalized same-sex marriages and unions on Friday, passing the most progressive bill proposed on the issue, the BBC reports.
The big picture: Taiwan is now the first country in Asia to legalize same-sex marriage. The decision follows the country's 2017 constitutional court ruling that revoked the old definition of marriage as exclusively between a woman and man.
Go deeper: Homosexuality is still criminalized in much of the world
Go deeper