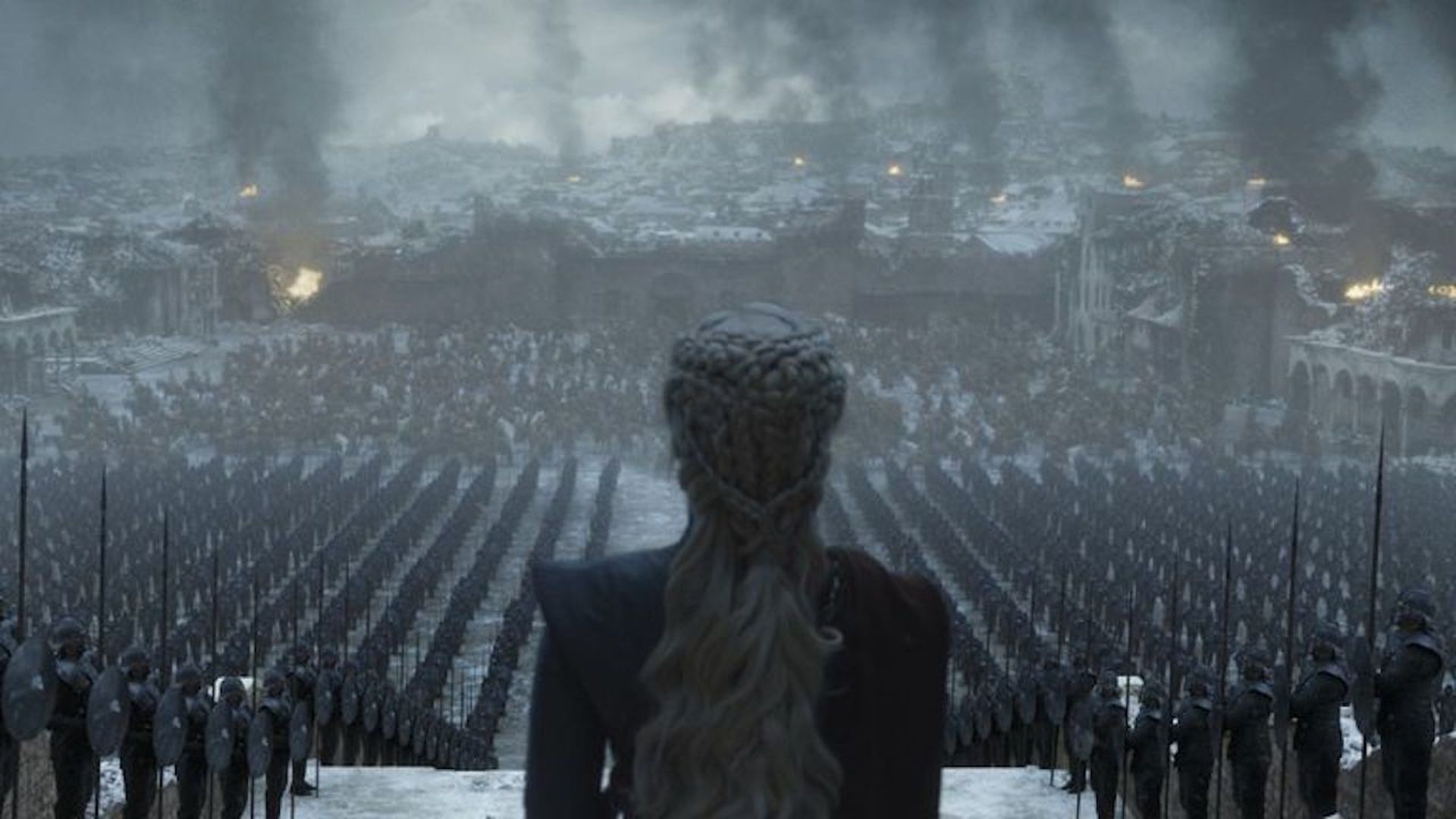 After eight seasons, the world's favorite TV show is coming to an end this Sunday, writes Flipboard's Mia Quagliarello. (Warning: spoilers ahead.)
Why it matters: The 80-minute series finale still must tackle the show's biggest question: who will take the Iron Throne? Daenerys Targaryen no longer has to worry about enemies like Jaime and Cersei Lannister and the Night King, so now only Tyrion, Arya, Sansa, and Jon stand in her way. Theorists and bookies are seeing a rush of bets on Bran Stark.
Between the lines: Fans have been howling about nonsensical plot lines, sloppy editing and a "woman problem" that's plagued the show from the start. Turning Daenerys "not just into a Mad Queen, but into a crazy ex-girlfriend [was] the laziest of sexist tropes," wrote The Daily Beast.
"Cersei and Sansa didn't make much sense this year, either."— USA TODAY
The bottom line: None of this will stop the finale from being a ratings juggernaut. A new survey predicts 10.7 million people will skip work the day after the airing.
Go deeper:
This pop culture report is brought to you in collaboration with Flipboard, a content discovery platform. Discover more entertainment news in Flipboard's The Culturist.
Go deeper