Sycamore's bid for Chico's highlights lack of private equity transparency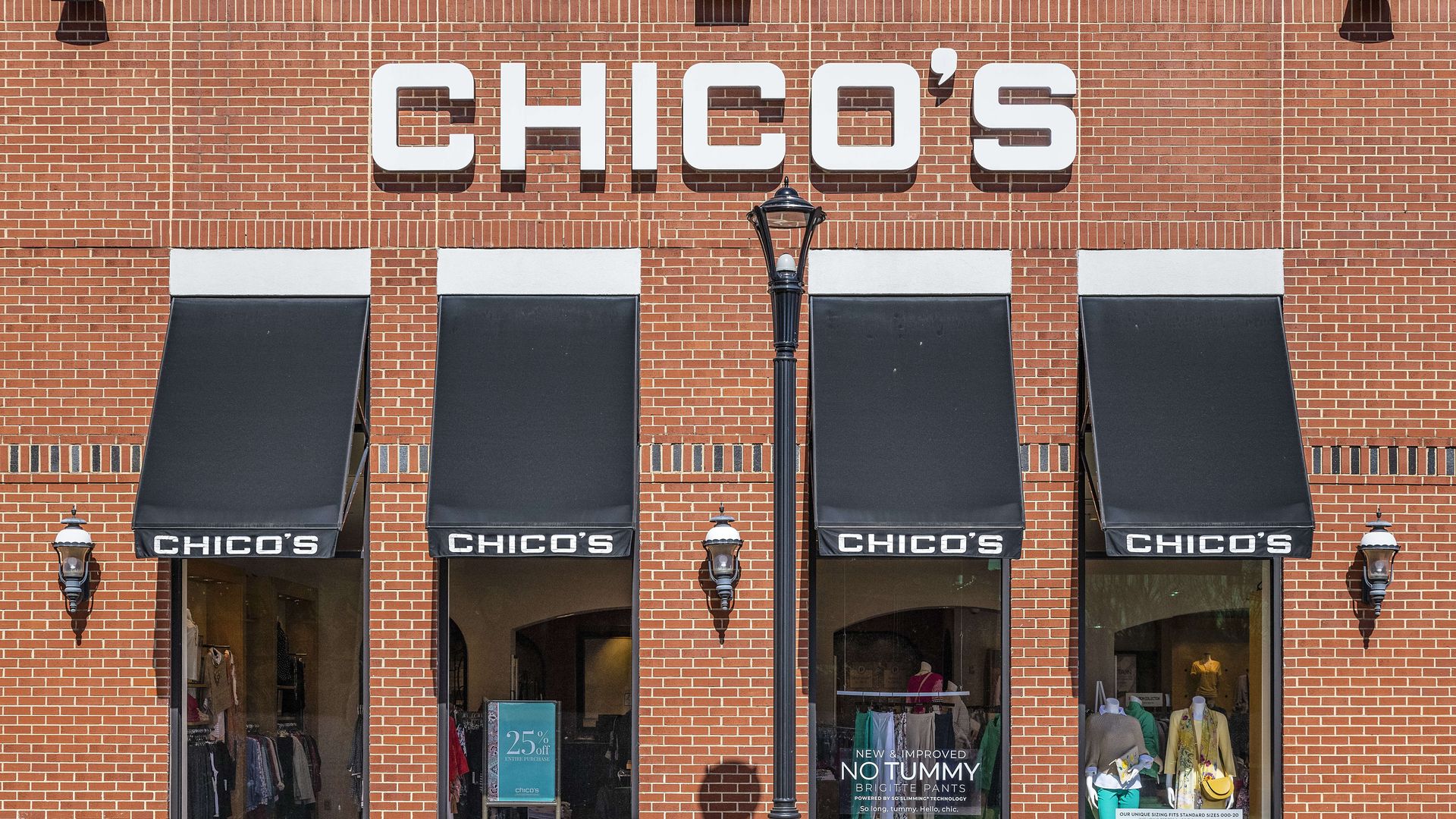 Women's apparel retailer Chico's FAS yesterday rejected a $3.50 per share takeover offer from private equity firm Sycamore Partners, saying it undervalued the company. Nothing shocking, given that Chico's had previously rejected an offer from Sycamore that was 18.6% higher.
Buzz: There are still some big questions about how Sycamore will fare on this non-deal, given that it disclosed a 6.6% stake in Chico's at the same time it announced its $3.50 per share takeover offer. And if that offer, which was bound to be nixed, was designed to recoup some earlier losses.
Outsiders are, by definition, not insiders. But that doesn't mean that they can't trade on information that will move a stock.
Before continuing, it's important to note that Sycamore doesn't like to talk to reporters about ... well, anything. And it's maintained that same posture this time around, made even more complicated by the fact that its outside PR firm happens to represent Chico's on this particular situation. So what follows is based only on public filings:
Sycamore reported on a Form 13D that it had invested $33.4 million to purchase the 7.64 million shares it held as of May 10 (when the revised offer was disclosed). That works out to an average of $4.37 per share.
But in an attached exhibit of detailed trading data, Sycamore only shows that it purchased a total of 5.07 million shares for $21 million ($4.14 per share avg), inclusive of 647,000 shares it subsequently sold for $2.57 million ($3.97 avg).

In other words, there's an unexplained discrepancy. It seems to work against Sycamore's favor but, if there are undisclosed purchases, perhaps there were also undisclosed sales.

Sycamore appeared to buy at market prices, with many of its outlays between April 25 and May 9 coming below the $3.50 per share offer it was about to make. And all purchases in that period were below where the stock spiked after the lowball offer was announced.
This missing math makes it very difficult to figure out Sycamore's performance or intentions, particularly when married to the fact that we have no disclosures (yet) about what Sycamore might have sold subsequent to its press release.
Yes, this is small money for a buyout firm investing out of a $4.75 billion fund. And Sycamore could have made a takeover offer without having first purchased any public equity.
The bottom line: In light of yesterday's discussion of the LTSE, it goes to show how lax public equity transparency rules can help big investors cut their losses.
Go deeper: Big-name private equity firms are asking for bigger cuts of investment profits
Go deeper