WSJ: Intel may show Iranian buildup was reaction to expected U.S. attack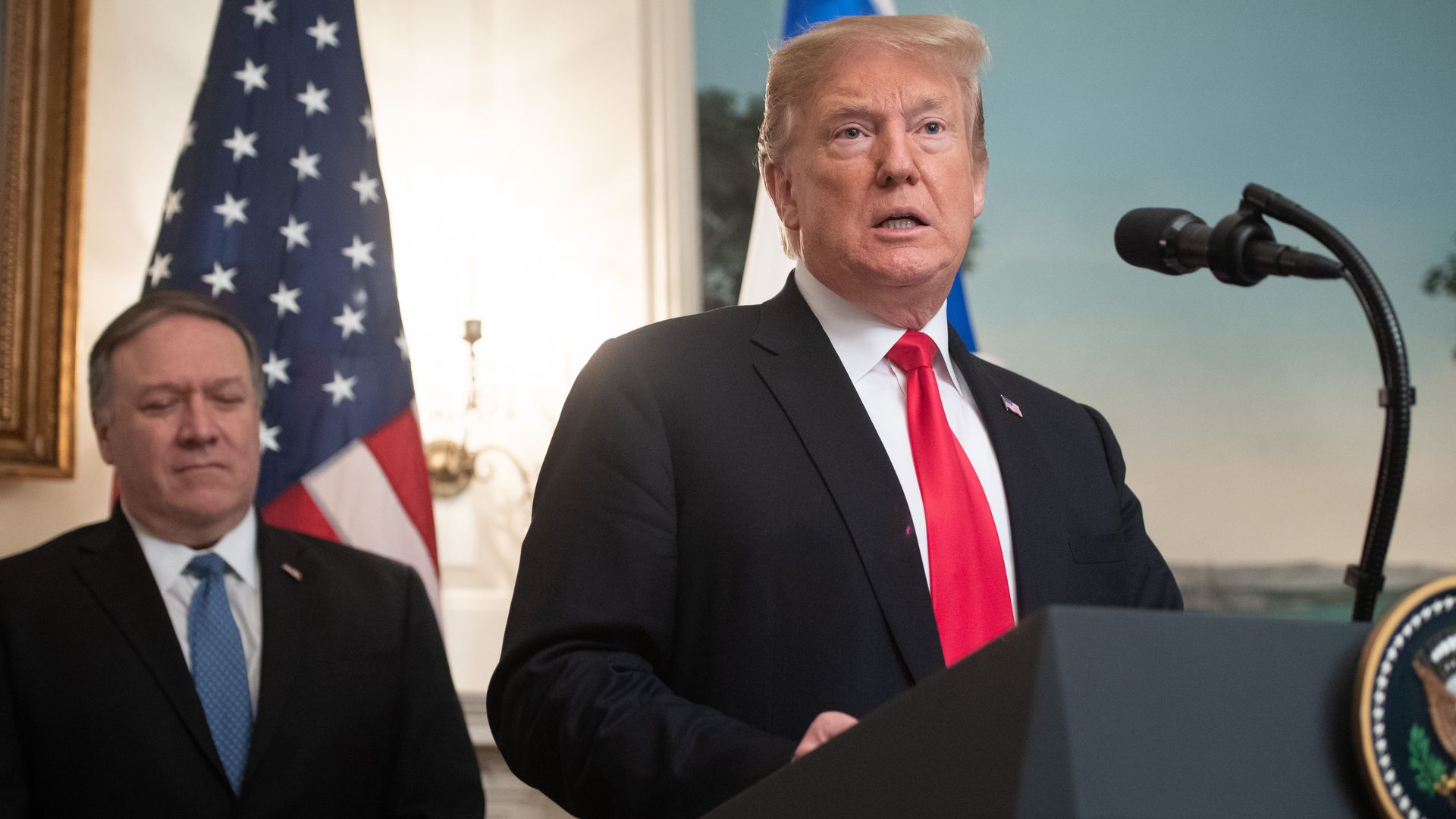 A new interpretation of U.S. intelligence by some senior officials shows that Iran's leaders engaged in a military buildup because they believed the U.S. planned to attack them first, the Wall Street Journal reports.
Why it matters: The Iranian buildup caused the U.S. to increase its military assets in the region and order non-essential staff to leave its embassy in Iraq this week, spurring fears that the tension could burst into outright conflict.
Yes, but: The WSJ notes that "there are sharply differing views within the Trump administration over the meaning of intelligence showing Iran and its proxies making military preparations." Senate Intelligence Committee member Angus King (I-Maine) told CNN this week:
"I don't think there's faulty intel here necessarily. I think the intel may be accurate. ... But the unanswered question, again, is: Are they reacting to our assertions of action in the Middle East or are we reacting to them? That's an unanswered question for me."
The bottom line: Despite the fears of conflict, President Trump has expressed his reluctance to enter into a military conflict with Iran to top advisers, according to reports by the New York Times and Washington Post.
Go deeper: Why war with Iran is suddenly on the table
Go deeper