Insurance for AVs will rely on sophisticated AI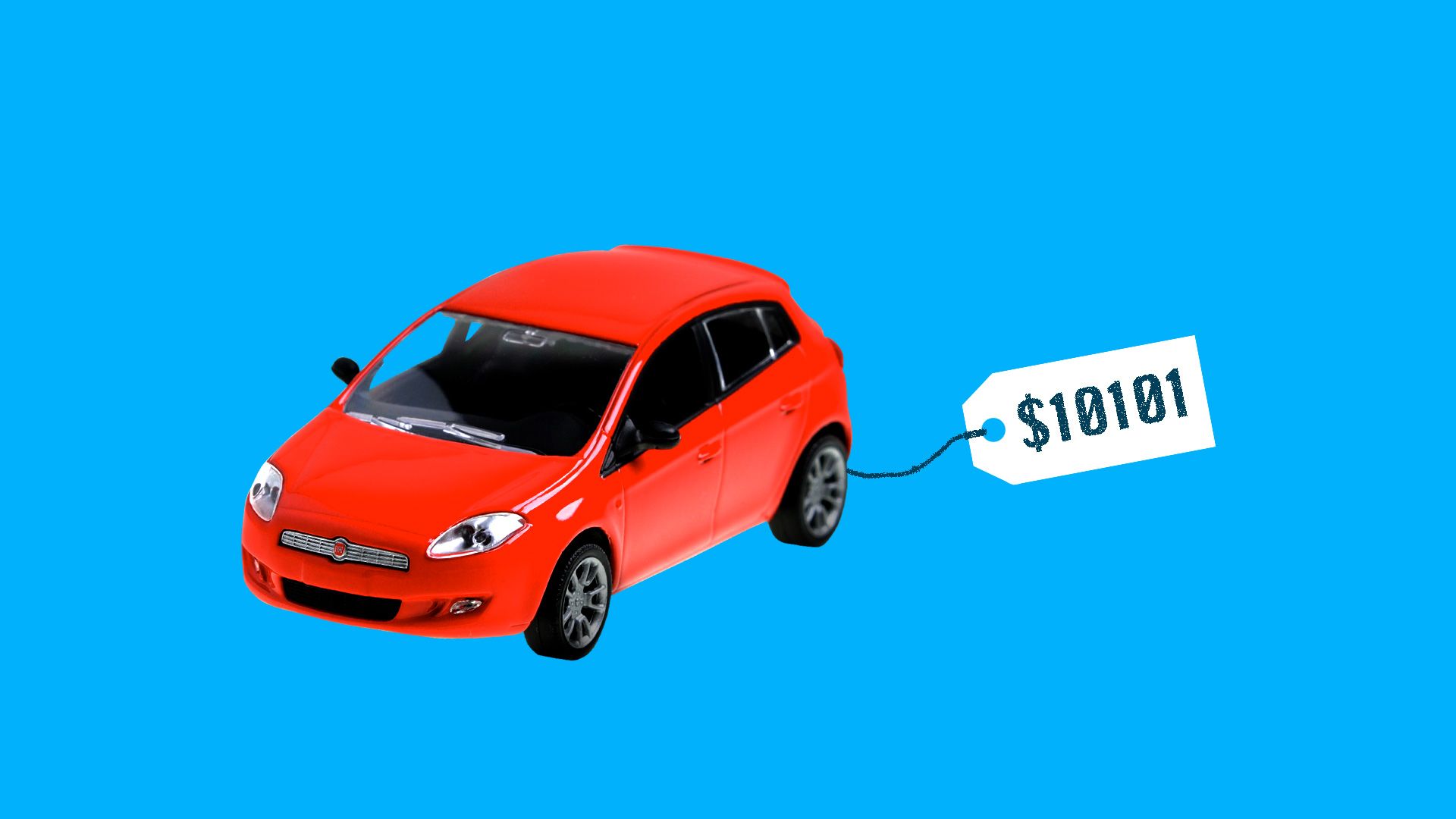 The insurance industry is learning how to incorporate artificial intelligence in various scenarios to determine liability and calculate risk, including AVs, where the responsibility for malfunctions and accidents could fall on safety drivers, on the vehicle manufacturer, or on software and hardware providers.
Why it matters: Insuring AVs is an unprecedented insurance challenge, as they will generate huge volumes of data from a variety of parts and will be comprised of complex systems that share responsibility in interlocking ways.
What's needed: Regardless of what's behind a claim, insurance relies on past data for predictive analytics.
Because AVs do not have decades of safety records, insurers will need programs that can extrapolate as much insight as possible from a small number of initial incidents.
Once initial datasets are established, insurers will still need AI that can sift through all of a vehicle's relevant data from each incident reported to assign responsibility.
What's happening: AI is already used in catastrophic storm insurance, another insurance challenge that involves unprecedented events, and sifting through massive amounts of data. AI-based systems might work for AVs in multiple ways:
Insurers could deploy advanced computing from the moment a customer files a claim to begin sorting through vehicle data from the incident in question.
AI could prioritize and investigate the most important questions at a given point in time, and combine reported claims with weather reports and data from on-the-ground sensors to get the full context of an incident.
Using AI throughout the claims review process could help risk managers spot patterns and anticipate other reports that may follow, whether that's because of a major weather or traffic event or because of a faulty component within an AV's tech stack.
The bottom line: Insuring AVs will rely on numerous AI-based tools for data analysis: for building out a preliminary database, for analyzing individual incidents, and for identifying patterns in order to improve safety going forward.
Haywood Marsh is general manager of NetClaim, an insurance software subsidiary of NAVEX Global.
Go deeper