Gov. Ron DeSantis will fight "dumping" of migrants in Florida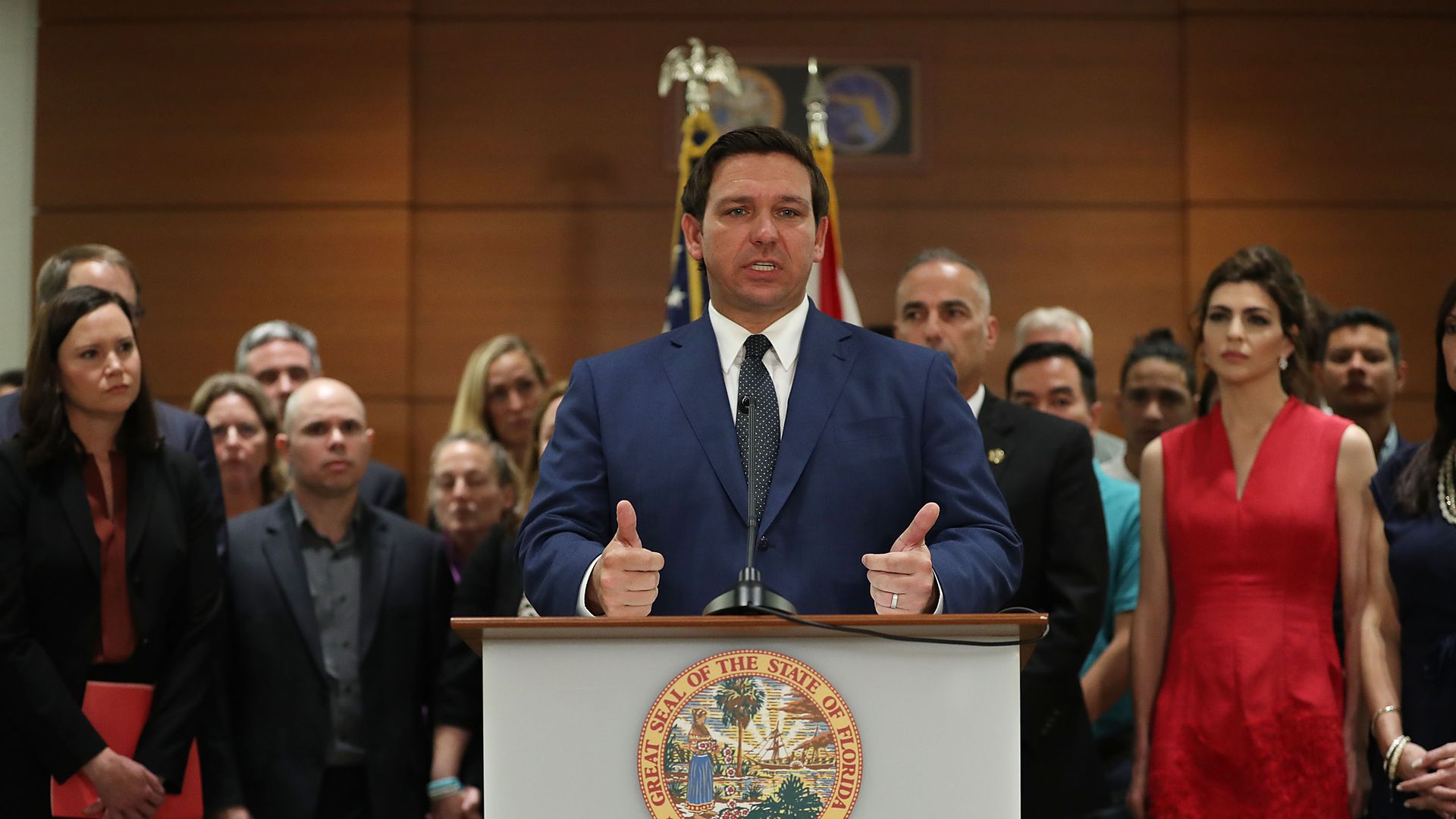 Florida's Republican Gov. Ron DeSantis said he will fight any federal plans that include "dumping" hundreds of migrants in southern Florida from the U.S.-Mexico border — even if that means taking it to President Trump directly, reports the AP.
Why it matters: The federal government has reached capacity for processing the thousands of migrants crossing the border, forcing officials to find other options while they await court processing. DeSantis said shipping migrants to Florida could stress "resources, the schools, the health care, law enforcement, state agencies," per AP.
Details: Palm Beach and Broward County officials say they were notified that almost 1,000 migrants could be sent to southern Florida each month starting in two weeks, but federal officials have said there are no immediate plans to relocate these people to Florida, per AP.
Context: Trump and DeSantis have a historically strong relationship, with Trump's endorsement helping DeSantis to secure his gubernatorial seat. DeSantis recently signed a bill banning sanctuary cities.
Go deeper