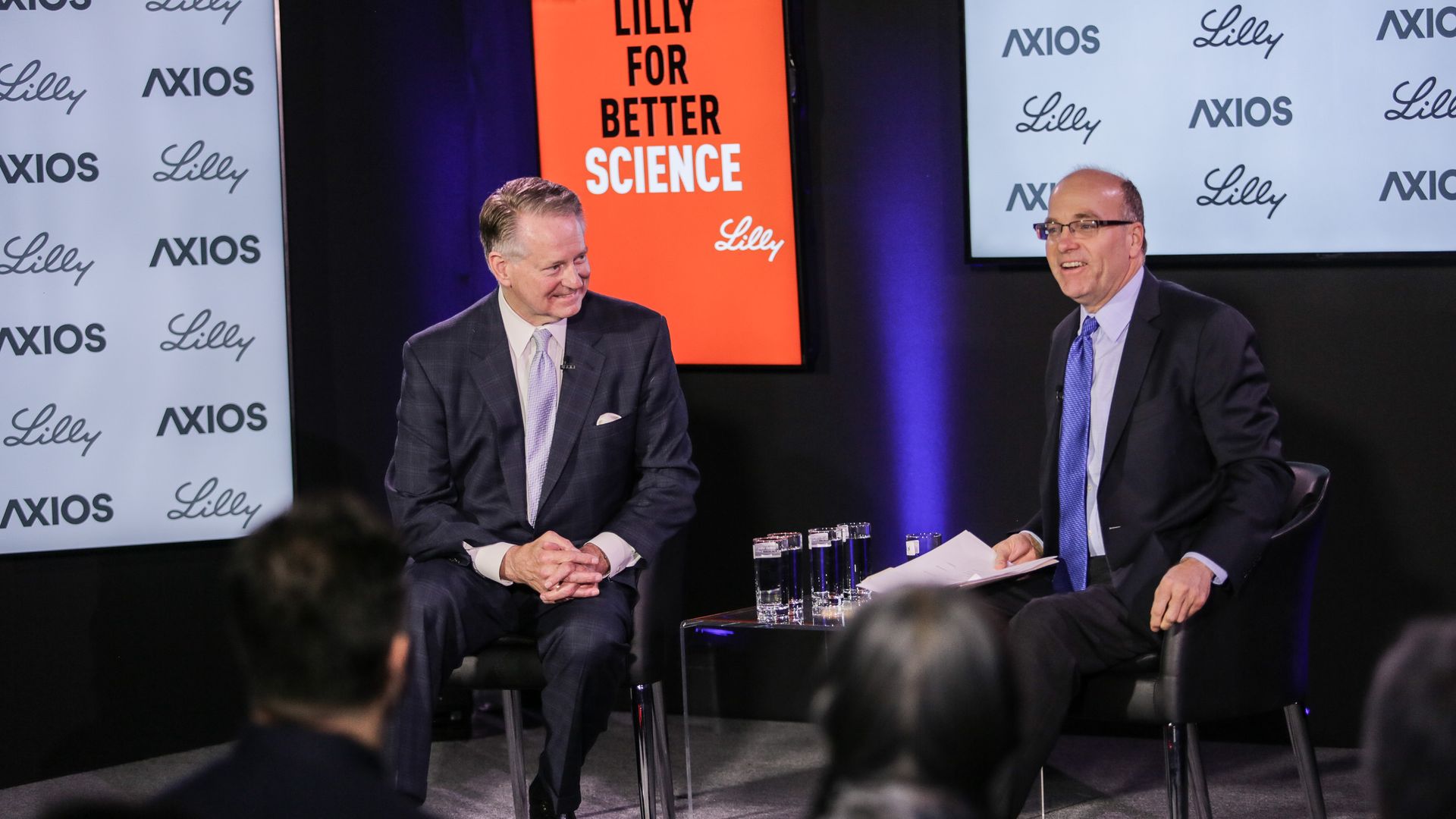 Wednesday morning, Axios' Mike Allen hosted a series of conversations on health care's biggest challenges, focusing on the opioid epidemic and pain crisis in the U.S.
The big picture from Axios' Bob Herman, Policymakers want to find other ways to treat pain — given the destruction that addictive opioid pills have caused — and many companies sit on the other side of the table selling opioid alternatives, with the hope of getting higher government pay.
Dr. Vanila Singh, Chief Medical Officer, Office of the Assistant Secretary for Health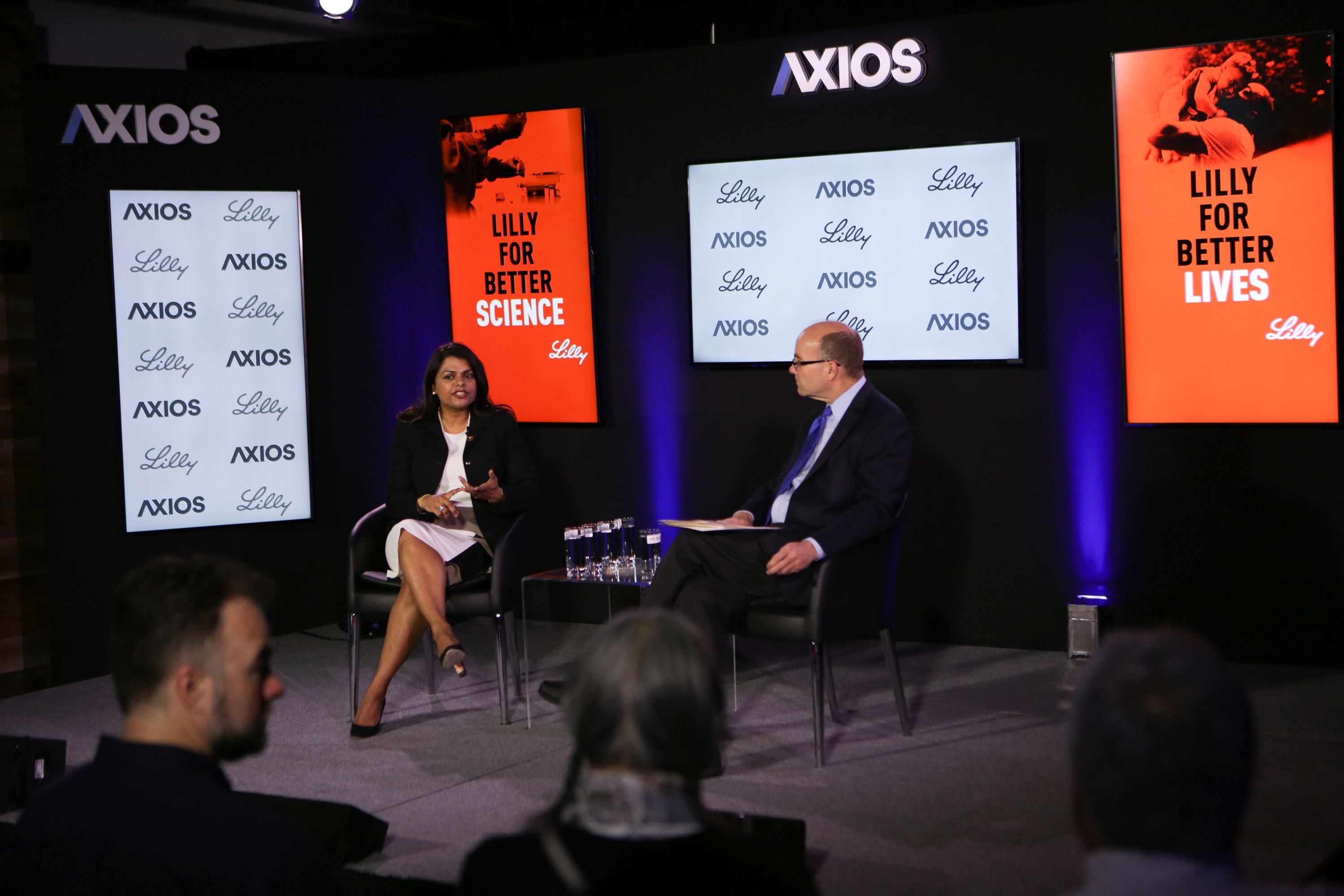 Dr. Singh, who serves as the Chairperson for the Pain Management Inter-Agency Task Force, emphasized that many Americans are affected by pain, "50 million people in the U.S. are affected by chronic daily pain — that's a staggering number."
She shared that stigma is the greatest barrier to care. "Patients fell a sense of weakness, like they've somehow failed their family."
Dr. Singh's pain task force is focusing on ensuring non-opioid pain management measures get coverage — a priority at HHS.
Mayor Steve Williams, Huntington, West Virginia
Mayor Williams of Huntington, a town raked by opioid addiction, told Mike Allen that opioids are only one part of a larger addiction epidemic — what he believes to be the greatest existential threat facing the U.S.
He called for dedicated research and funding for the addiction epidemic, "We have no problem creating institutes to fight cancer or Alzheimer's — we need to have truly aggressive academic research into fighting addiction."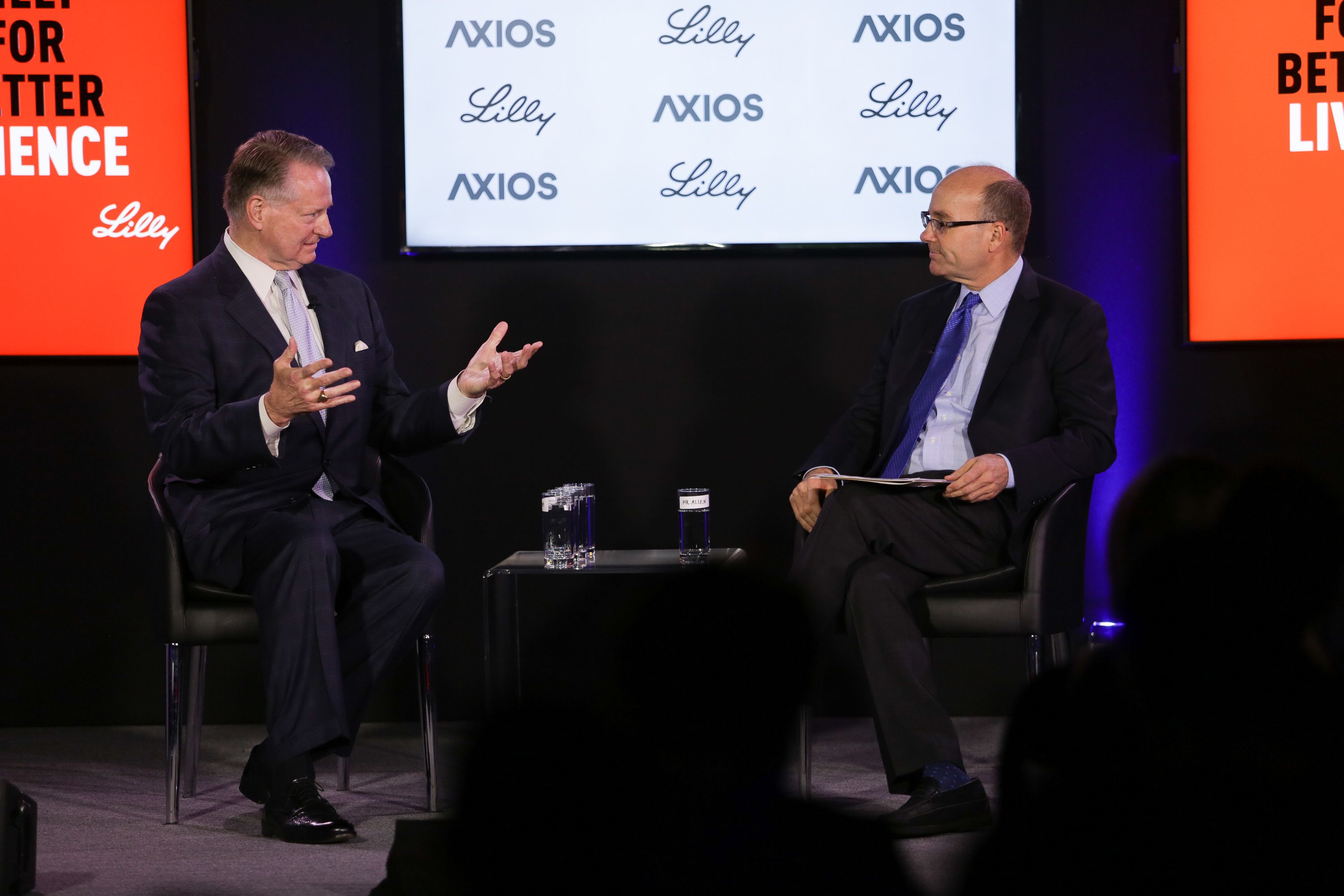 Mayor Williams highlighted the success of his new SAMHSA-funded quick response team. "We've found that the quick response team enables us to get 30% of individuals we speak to into treatment and that overdoes are down 40% year over year."
Senator Joe Manchin, West Virginia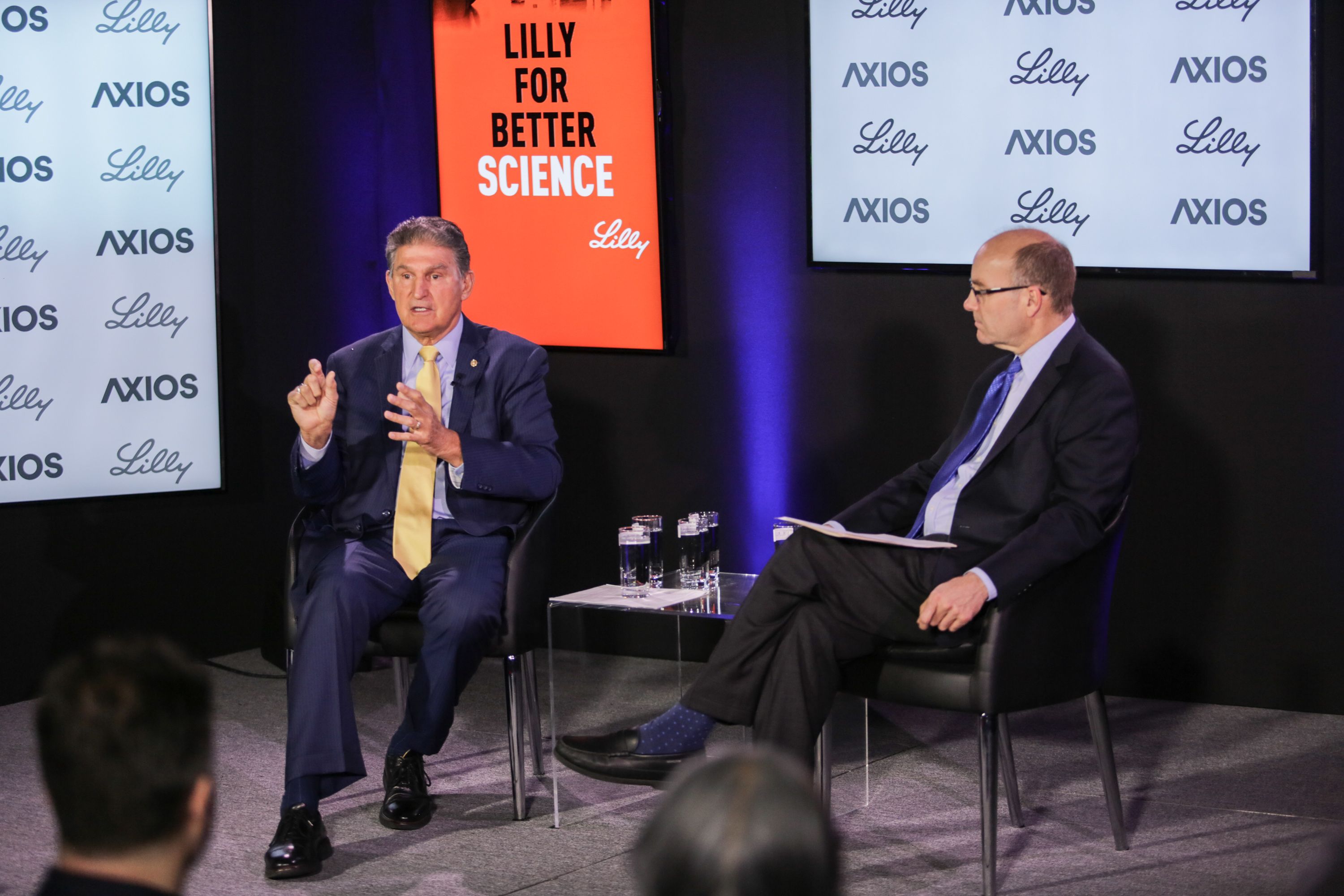 Senator Manchin, Founder of the Senate Caucus on Prescription Drug Abuse, shared details of his 'penny tax' proposal with Mike Allen. "Pay me one penny per milligram of opioids you produce, and I'll take that money and direct it to treatment centers."
He said that pharmaceutical companies may believe they're putting out pills to provide a health remedy, when in reality it's solely for business.
When asked broadly about health care in the U.S., Senator Manchin said about ACA implementation: "We gave people the most valued gift in the world — a healthcare card — and never gave them any instruction on how to use it."
Senator Bill Cassidy, Louisiana
Senator Cassidy, Founder of the Greater Baton Rouge Community Clinic, a resource that provides care for the working uninsured, focused the conversation on patients, and their lack of choice. He is currently working on 8-10 bipartisan bills to give power back to the patient: "One solution is price transparency."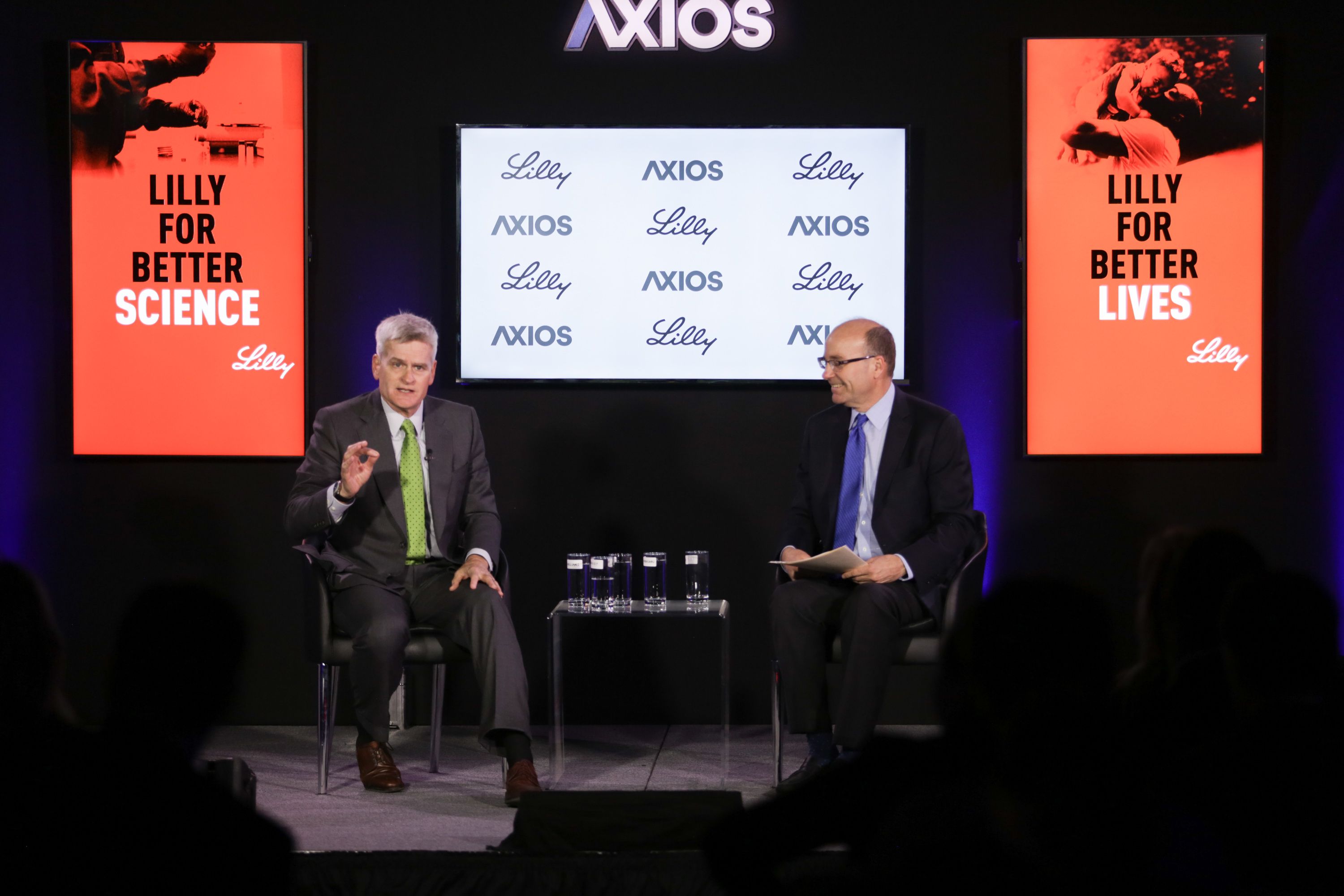 Cassidy called for nuance in the way we discuss the opioid epidemic.
The addict. The chronic, but stable patient. And the person who is hooked because of an over-prescription. Those are the three types of situations we have to address separately.
He did highlight the work Congress has done, noting that the number of prescriptions for opioids is going down. He hopes for bipartisan support in addressing the illicit drugs that are filling the gap that fewer opioid prescriptions created.
Thank you Eli Lilly for sponsoring this event.
Go deeper