Scoop: Trump asked Steve Scalise to run for governor in Louisiana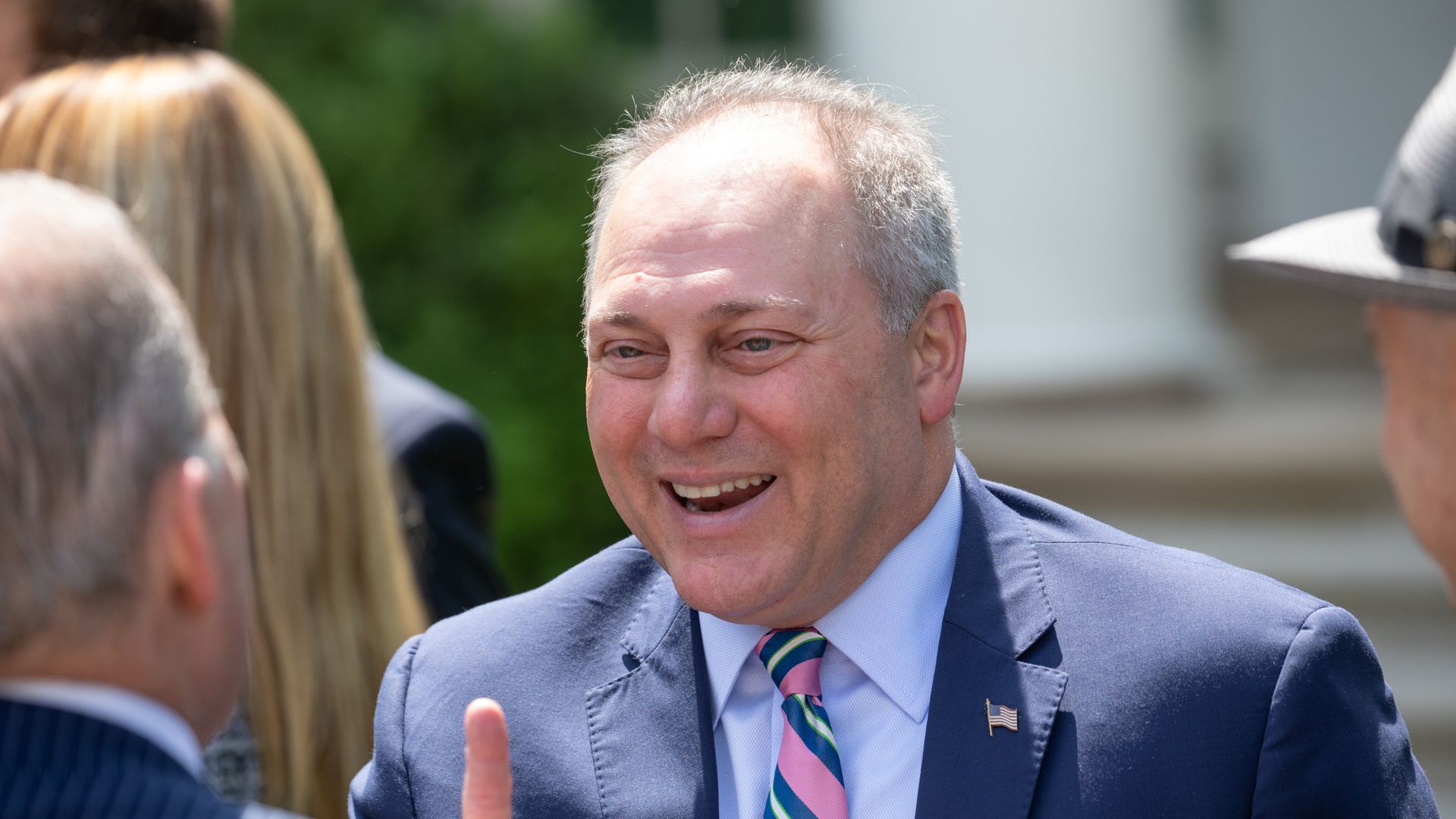 On his Air Force One flight to Louisiana earlier this week, President Trump tried to persuade Rep. Steve Scalise to run for governor of Louisiana, according to two sources familiar with the president's private conversation.
Why it matters: The president's personal appeal to the second highest ranking Republican in the House shows how determined Republicans are to knock off Louisiana Democratic Gov. John Bel Edwards.
As Louisiana's largest daily newspaper, The Advocate, reported: "Edwards' re-election bid has already drawn national interest from Republicans hoping to unseat the only Democratic governor in the Deep South."
Scalise has previously said he's not running.
Behind the scenes: As Trump travelled to southwestern Louisiana on Tuesday with several members of Congress, including Scalise, the president pulled out polling numbers to show Scalise how popular Trump is in Scalise's home state, according to a source with direct knowledge.
Trump told Scalise that he would win easily if he ran for governor and that he should think about entering the race.
Trump told Scalise that his congressional district was safe, that another Republican could win his seat, and that "everyone" in Louisiana "loves" Scalise, so he'd have the best chance of beating the Democratic incumbent governor.
Trump also told Scalise that he could help him win — which is why he showed him the polling of his own popularity in Louisiana. (According to Morning Consult's tracking of Trump's approval ratings across the country, Louisiana is tied for third — trailing Wyoming and Alabama — when it comes to states whose voters favor Trump.)
Between the lines: Scalise seemed flattered by Trump's pitch, but politely dismissed the idea, according to a source with direct knowledge. The election is in October and the deadline to enter the race is early August.
Go deeper