Ukraine prosecutor: No evidence of wrongdoing by Biden or his son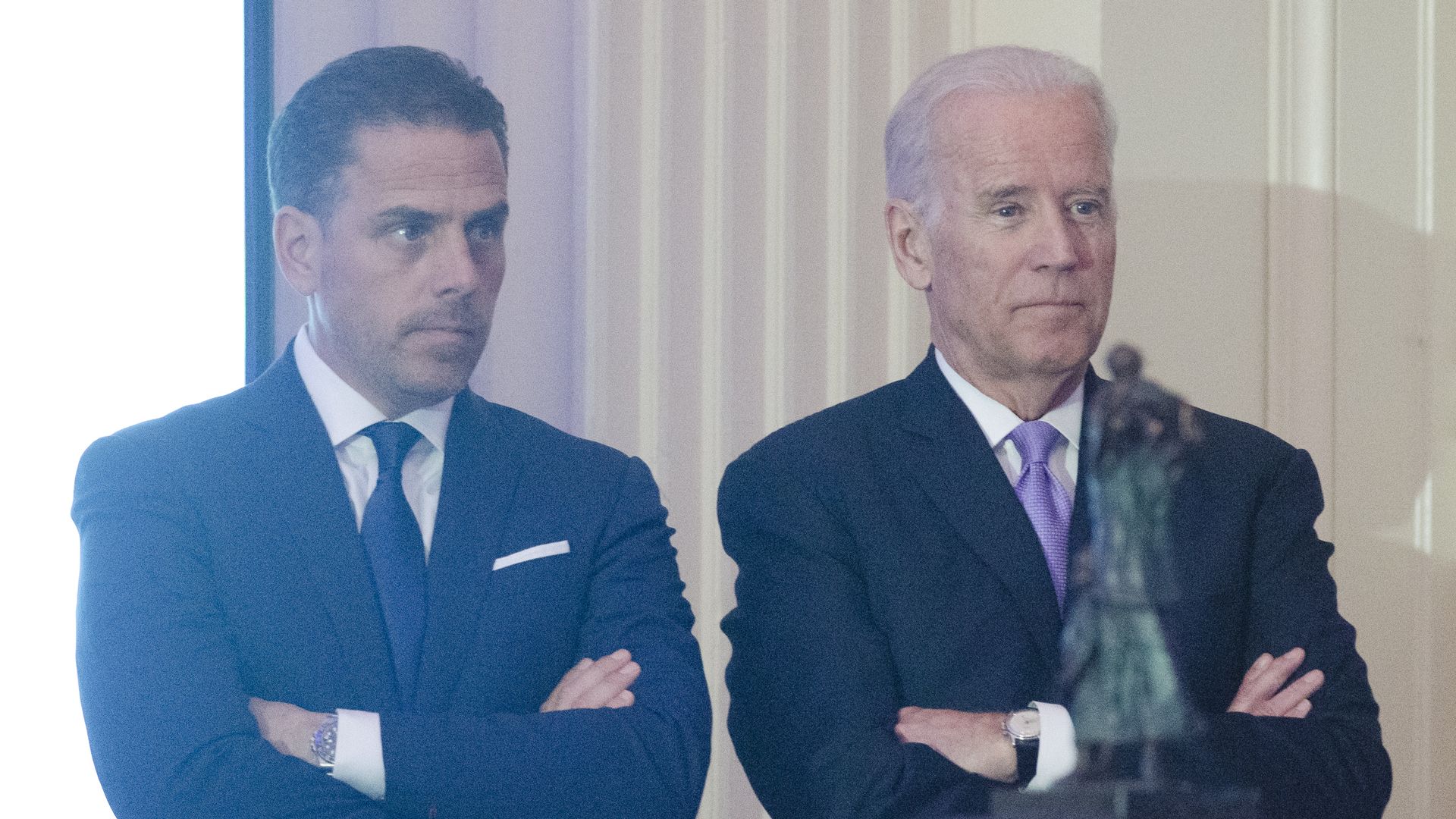 Ukraine's prosecutor general told Bloomberg Thursday that he has no evidence of wrongdoing by former Vice President Joe Biden or his son Hunter Biden, following allegations by President Trump's lawyer of conflicts of interest related to Hunter's work with a Ukrainian energy company.
The backdrop: Giuliani and and other allies have been championing a narrative that Biden improperly tried to influence foreign politics by threatening to withhold $1 billion in U.S. loan guarantees from Ukraine if the government didn't oust former prosecutor general Viktor Shokin — who was allegedly investigating a company with ties to his son. After boasting to the New York Times that he would travel to Ukraine to ask officials to investigate Biden, ethical blowback forced Giuliani to cancel his trip
The current prosecutor general said that neither the company nor Hunter were currently the subject of an investigation, but that he planned to share information with Attorney General Bill Barr to check whether Hunter paid U.S. taxes on his Ukrainian income.
Why it matters: The episode has raised questions about whether Trump had abused his presidential authority by asking the Justice Department to investigate his political opponents. In a hearing last month, Barr struggled to answer a question from Sen. Kamala Harris (D-Calif.) about whether Trump had ever asked him to investigate an individual.
Go deeper